Nå er vinteren her! Mørke, kalde dager, med slapps, holkeføre og snø – med andre ord, helt perfekt klima for å tilbringe aftenen hjemme foran storskjermen.
Med julen rett rundt hjørnet byr også de store strømmetjenestene på et (delvis) tilpasset juletilbud.
Disney+
Hva er vel mer forbundet med jul enn nettopp klassikerne fra Walt Disney?
Alle vet vi at det er «umulig» å komme i julestemning uten få sett Donald Duck og vennene hans (From all of us…) på selveste julaften.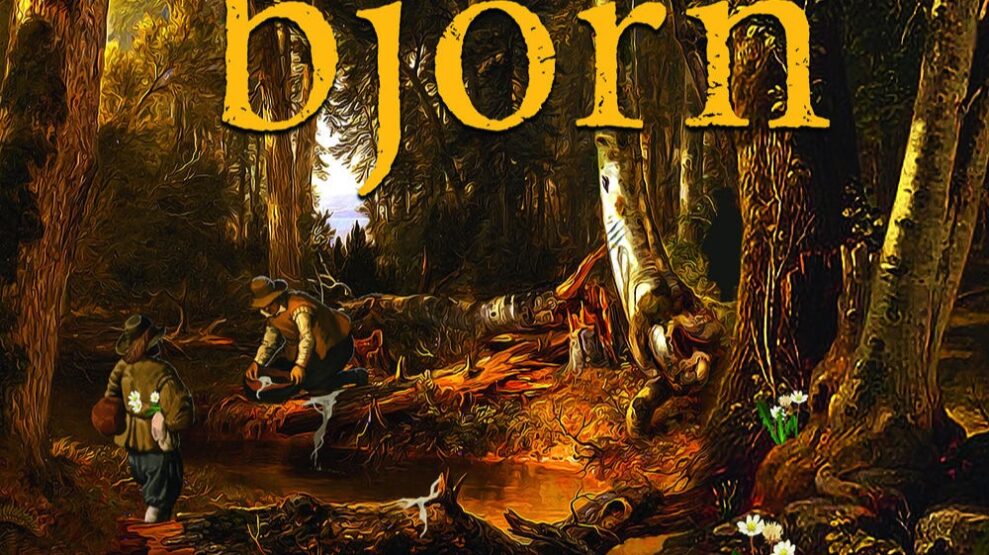 Den 14. desember lanserer Disney+ den nye storfilmen Amsterdam.
Fra den anerkjente filmskaperen David O. Russel kommer et originalt krimmysterium om tre gode venner som befinner seg midt i et av de mest sjokkerende hemmelige komplottene i amerikansk historie.
Basert på fakta i møte med fiksjon, med en rekke stjerner som Christian Bale, Margot Robbie, John David Washington, Alessandro Nivola, Andrea Riseborough, Michael Shannon, Mike Myers, Taylor Swift, Zoe Saldaña, Rami Malek og Robert De Niro i hovedrollene.
Fra samme dag kan du se Sam Rocwell og Saoirse Ronan i hovedrollene i See How They Run.
Velkommen til den største drapssaken som noensinne er iscenesatt! I London på 1950-tallet tar en planlagt Hollywood-filmatisering av et populært teaterstykke en brå vending da regissøren blir funnet myrdet.
Når den slitne inspektøren Stoppard (Rocwell), og hans ivrige og ferske kompanjong, konstabel Stalker (Ronan), tar på seg saken, blir de to kastet inn i en gåtefull kriminalsak, i det glamorøse og lumske teatermiljøet. Jo mer de etterforsker det mystiske drapet, jo mer innser de at de gjør det på egen risiko.
Og, mens vi venter på at Disney skal starte innspillingen av den tredje National Treasure-filmen (denne runden uten (!) Nicolas Cage hovedrollen), byr Disney+ opp til spin-off-serien National Treasure: Edge of History.
Harvey Keitel har en av hovedrollene i denne litt mer ungdommelig vinklet eventyrserien. Premiere: 14. desember.
https://youtu.be/QOTKWuIlmh8
Av jule-innhold byr Disney+ på samtlige av Alene hjemme-filmene, LEGO Star Wars Holiday Special, Die Hard-serien, En Muppet julefortelling, Mikke & Minnis juleønsker, Istid: En mammutstisk jul og Guy Pearce i Dickens-klassikeren A Christmas Carol (premiere 14. desember).
Netflix
Hvem skulle ha trodd det?! At den mest sette tittelen, nærmest verden rundt på Netflix, for øyeblikket er en norsk (!) spillefilm?
Men katastrofe-monsterfilmen Troll, til Roar Uthaug, har tatt verden med storm!
Troll er erkenorsk i sin essens, men så definitivt inspirert av sine amerikanske «fettere» og bør kunne nå er stort, internasjonalt publikum. Den realistiske, jordnære tilnærmingen til katastrofer han fremviste i Bølgen, samt glimtet i øyet, og lekenheten fra Tom Raider har Uthaug tatt med seg til Netflix, og serverer oss en befriende morsom, herlig eventyr-katastrofe.
Les også
Norsk røver-folklore!
Katastrofefilmer med troll i hovedrollen er sjelden vare. Dog lykkes Netflix med en overraskende underholdende eventyrfilm.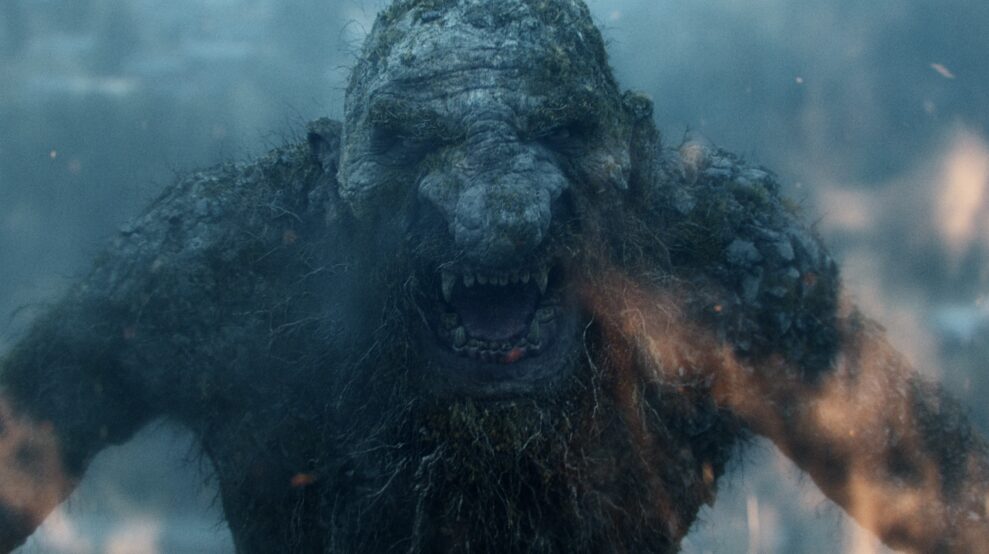 Premieren var den 1. desember.
Ikke nok med norske troll, Netflix byr på nok en nordisk tittel i desember.
Fra den 16. desember kan du strømme den nye dramaserien Julestorm.
Med Julestorm leverer serieskaper Per-Olav Sørensen (Quicksand – Störst av allt og Hjem til jul) nok en gjennomarbeidet, hjertevarm serie – der medmenneskelige forhold står i sentrum for dramaet.
Denne runden serverer han oss et fascinerende ensemble-drama, sentrert rundt en gruppe ukjente karakterer, og livsskjebner, som livene tilfeldigvis kolliderer i det de blir stuck på Nordens største lufthavn, OSL, selveste lille julaften. Ute raser vinterstormen, og samtlige flighter blir innstilt på Oslo lufthavn – noe karakterene håndterer på svært forskjellig vis. Serien byr på et skikkelig skandinavisk cast.
Allerede nå på fredag (9. desember) kan du strømme Guillermo del Toros eventyrlige versjon av klassikeren Pinocchio.
Et visuelt festfyrverkeri!
Den 16. desember kan du storøyd se den nye, høyst outrerte, kunstfilmen til mexicanske Alejandro G. Iñárritu (The Revenant), BARDO, en usann fortelling om en håndfull sannheter.
NB! Ikke for sarte sjeler!
Den 21. desember kan du se sesong 3 av, den smått utskjelte, koseserien Emily in Paris.
Ett år etter å ha flyttet til Paris for drømmejobben, kommer Emily til et karriere- og romantisk veiskille som tvinger henne til å bestemme hvor fremtiden ligger.
På selveste lille julaften får vi oppfølgeren til Craig-suksessen Knives Out: Glass Onion: A Knives Out Mystery.
I Rian Johnsons oppfølger reiser etterforsker Benoit Blanc (Daniel Craig) til Hellas for å avdekke lagene i et mysterium som involverer en ny gruppe fargerike mistenkte.
Netflix slipper også en spin-off serie til megasuksessen The Witcher: The Witcher: Blood Origin.
Mer enn tusen år før handlingen i The Witcher, forenes syv utstøtte i alve-verdenen i et blodig oppdrag mot en ustoppelig makt. Kjente Michelle Yeoh bekler hovedrollen i denne acitionserien.
Premiere: 25. desember.
På årets nest siste dag kan du se grøsser-dramaet White Noise.
På en samtidig morsom og grufull, lyrisk og absurd, vanlig og apokalyptisk vis, dramatiserer White Noise en moderne amerikansk families forsøk på å håndtere hverdagslivets konflikter mens de kjemper med de universelle mysteriene om kjærlighet, død og muligheten for lykke i en usikker verden.
Basert på boken av Don DeLillo, skrevet for lerretet og regissert av Noah Baumbach, med Adam Driver og Greta Gerwig i hovedrollene.
NB! Se mer fra Netflix' desember-premierer her:
HBO Max
Sesong 2 av dramasuksessen Gossip Girl hadde premiere den 1. desember.
Det er andre semester av første skoleår, og Gossip Girl jobber iherdig med å kontrollere de skandaløse livene og spinne de skandaløse løgnene om Manhattan-eliten. Hun har lært en ting eller to fra forrige runde – det publikummet hennes vil ha, det skal de få. Det er på tide å skru opp temperaturen på situasjoner som har boblet under overflaten (Julien, har du møtt Monet?) og finne ut hvordan hun kan skape flere katastrofer.
Men høydepunktet på HBO Max (som bytter navn til «Max» neste år?) er nok sesong 3 av av fantasydramaet His Dark Materials.
Den tredje og siste sesongen av His Dark Materials er basert på «The Amber Spyglass», den siste romanen i Philip Pullmans prisbelønte trilogi og siste kapittel av den episke fantasyserien.
Lyra (Dafne Keen), barnet fra profetien, og Will (Amir Wilson), bæreren av Den skarpeste kniven, må reise til et dystert sted som ingen noen gang har returnert fra.
Etter hvert som den store krigen mot autoriteten nærmer seg, ført an av Lyras far Lord Asriel (James McAvoy), oppdager de at det å redde verdener har en forferdelig pris. Lin-Manuel Miranda er tilbake i sesong tre som Lee Scoresby, Andrew Scott spiller en gjesterolle som Jopari, og Mrs. Coulter er spilt av Ruth Wilson. Premiere: 6. desember.
Prime Video
Det absolutte høydepunktet på Jeff Bezos' strømmetjeneste i julemåneden, er den kommende sesong 3 av Tom Clancy's Jack Ryan.
Nå kan du glemme arabiske terrorister og «failed states» som Afghanistan og Venezuela i sentrum for kontraspionasjen – velkommen til 2022, der USSR (AKA: Russland) igjen er erkefiende til Vesten/NATO.
En dagsaktuell kjensgjerning serieskaperne og manusforfatterne på en forbilledlig måte spinner en heftig actionthriller ut av.
Ryan (John Krasinski) avdekker en russisk dekkoperasjon mot Vesten, som inkludere strategiske atomvåpen, russiske styrker på Krym-halvøya, tropper i Ukraina, infiltrasjon i tidligere østeuropeiske satellittstater og et mulig kupp i Kreml. Alt med det målet for øye å starte en konflikt med NATO som så kan brukes som beveggrunn for å «gjenopprette» Sovjetunionen. Lyder kjent sier du? Jepp!, som hentet rett ut ifra Putins marerittaktige dreiebok á la 2022…
Sesong 3 får premiere den 22. desember.
For øvrig byr Prime Video på klassisk julekos, med den romantiske komedien Something From Tiffany's.
Filmen, med Zoey Deutch og Kendrick Sampson hovedrollene, satt til et vintersjarmerende New York, slippes allerede den 10. desember. Filmen en produsert av Reese Witherspoon, og manuset baserer seg på novellen til Melissa Hill.
Viaplay
15. desember er det klart for Viaplays første norske spillefilm – Gulltransporten, med blant andre Jon Øigarden, Sven Nordin, Ida Elise Broch, Axel Bøyum og Eivind Sander på rollelisten.
Filmen skildrer den utrolige historien om hvordan noen modige nordmenn klarte å redde gullet fra tyske invasjonsstyrker i en intens, utrolig og sann historie fra andre verdenskrig.
En enda større anbefaling går ut til (den avsluttende?) sesong 3 av komidramaet Pørni.
Henriette Steenstrup har denne sesongen funnet den perfekte balansen mellom hverdagens sosialrealisme, krevende tenåringsdøtre, et skrantende kjærlighetsliv, ungdomsproblemer, håpløse foreldre og forløsende, hjertevarme komiske øyeblikk.
Sesong 1 av den svenske dramaserien Meningen med livet kan strømmes fra den 11. desember.
Alva (Celie Sparre) lever med sin kjæreste Nico (Hannes Fohlin) og de ønsker å etablere en familie, samtidig som Alvas karrierejag henger over henne. Når de endelig venter barn forsvinner alle drømmer om å starte sitt eget selskap og hun går fullt inn i rollen som kommende mor. Samtidig får Nico en telefon fra en tidligere affære som endrer alt og deres kamp begynner for alvor.
Ellen (Helena af Sandeberg) og hennes mann Alex (Ulf Stenberg) har tre barn sammen, men plutselig innser Ellen at hun ikke aner hvem er eller hva hun vil lenger. Alex prøver å forstå hva hans kone går igjennom og hva hun mangler i livet, som ifølge han selv er komplett.
Apple TV+
Eplefansen får servert én ny julefilm i år, Spirited, med Will Ferrell og Ryan Reynolds i hovedrollene.
Julefilmen er løselig basert på Charles Dickens-klassikeren A Christmas Carol; her i komi-musikalversjon. Premieren var allerede den 18. november.
Det to serier fra desembernyhetene du skal få med deg.
Den 2. desember var det premiere på sesong 2 av den knallgode spionserien Slow Horses, med en glimrende Gary Oldman i hovedrollen.
Dette mørke og morsomme spionasjedramaet følger et team av britiske etterretningsagenter som tjenestegjør i en dumping-avdeling i MI5 på grunn av deres karriereavslutningsfeil.
OG – Will Smith is back!
Fredag den 9. desember kan du benke deg foran den gigantiske TV-skjermen, i din egen stue, og se Will Smith i den særs påkostede dramafilmen Emancipation.
Filmenforteller den trumferende historien om Peter (Smith), en mann som rømmer fra slaveriet, som må stole på sin forstand, urokkelige tro og dyp kjærlighet til familien for å unngå kaldblodige jegere og de utfordrende sumpene i Louisiana på sin reise for frihet.
Filmen er inspirert av bildene fra 1863 av «Wipped Peter», tatt under en medisinsk undersøkelse fra Union Army, som først dukket opp i Harper's weekly. Ett bilde, kjent som «The Scourged Black», som viser Peters nakne rygg lemlestet av en pisk, som bidro til økende offentlig motstand mot slaveri.
SkyShowtime
Det er faktisk nykommeren SkyShowtime som byr på den mest spennende serienyheten i desember.
Nok en gang byr multitalentet Taylor Sheridan på en ny serie.
I Yellowstone-prequel-serien 1883 (hadde premiere i januar i år) serverte serieskaper Taylor Sheridan oss den fascinerende forhistorien om Dutton-familien, og deres særs strabasiøse ferd for å etablere seg under nybrottstiden i USAs ødemark. Definitivt blant de beste seriene du kan strømme akkurat nå!
I 1923 følger vi en ny generasjon av Dutton-familien under Den store depresjonen og forbudstiden i USA.
Altså ikke med de samme karakterene som vi har ble kjent med i 1883 – men fortsatt med Kevin Costners forfedre, i Dutton-familien, i begivenhetenes sentrum.
I hovedrollene i 1923 får vi ingen ringere enn de to legendene Helen Mirren og Harrison Ford!
Det nye kapittelet om Dutton-klanen vil sentreres rundt patriarken Jacob Dutton (Ford), og hans standhaftige kone Cara (Mirren); i deres søken etter å lede familien igjennom en tøff og vanskelig periode i amerikansk historie. Jacob er bror til James Dutton, som var en av hovedkarakterene i 1883; spilt av Tim McGraw. Premiere: 19. desember.
Les også
Det er valgår i Montana
Femtesesongen av Taylor Sheridans suksesserie samler all Montanas makt i Dutton-dynastiets hender.
Ikke nok med det, men nok en Sheridan-serie har premiere i disse dager: Tulsa King.
Dwight «The General» Manfredi (Sylvester Stallone) er en mafiagangster av den riktig gamle skole. Han har nettopp gjennomført 25 år på vann og brød, og tystet ikke på en eneste av sine mafiakompanjonger i New York. Når han slipper ut forventer han mer enn et klapp på skulderen, men det han blir servert er verre enn som så.
Mafiafamilien har ikke bruk for en «dinosaur» i New York, så han sendes i «eksil» til et sted han kan gjøre minst mulig skade; av gårde til gudsforlatte bondeknølland i paddeflate (tenk et stort Danmark, med kveg og oljepumper i stedet for griser) Oklahoma bærer det. Tulsa skal bli hans nye kongedømme.
Første episode med Sly Stallone ble sluppet den 28. november.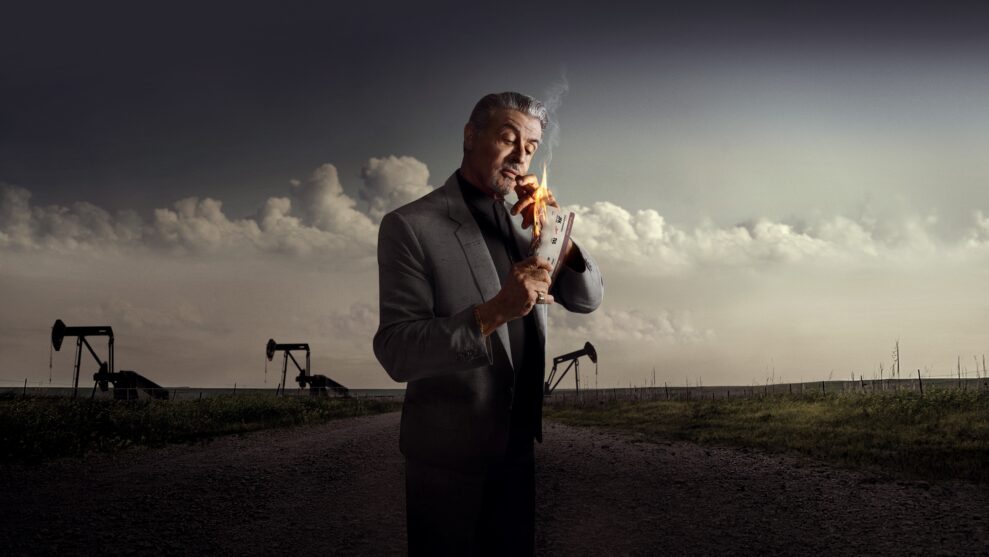 Seriemogulen David E. Kelley (Big Little Lies) er ute med den nye krimserien The Calling.
The Calling forteller historien om NYPD-detektiven Avraham Avraham (Jeff Wilbusch). Troen hans på menneskeheten er en superkraft han bruker til å avdekke sannheten. Avraham ledes av en dyp følelse av spiritualitet og religiøse prinsipper, og blir nødt til å stille spørsmål ved sin egen menneskelighet når en tilsynelatende rutinemessig etterforskning snus opp ned.
Serien er basert på den bestselgende romanen «The Missing File» av Dror Mishani. Premieren var den 1. desember.
Pitch Perfect: Bumper in Berlin følger Bumper Allen, spilt av Adam DeVine, flere år etter at seerne så ham i filmene. Han har nå flyttet til Tyskland for å gjennopplive musikkarrieren, siden en av sangene hans har slått gjennom i Berlin.
Premieren var den 1. desember.
Gå heller ikke glipp av hardcore viking-actionfilmen The Northman, med muskuløse Alexander Skarsgård i hovedrollen som hevngjerrig vikingsønn.
Premiere den 14. desember.
Komplett liste over alle nye titler hos de største strømmetjenestene ser du nedenfor. God sornøyelse – og ha en riktig god jul 🙂
Aktuelle tilbud

Prisguiden.no er en kommersiell partner av lydogbilde.no. De leverer prisvarsling, produktinformasjon og oppdaterte priser.