Endelig er høstmørket her!
Jo visst er det deilig med sommersol, late dager, summende bier og en avkjølende dukkert – gjerne etterfulgt av grillmat og en kald pils (eller tre) på terrassen. Men selv de eviglange skandinaviske sommerdagene må en dag ta slutt; og med høsten kommer innetid (akkompagnert av skyhøye strømpriser…), der vi kan krølle oss godt sammen i sofaen og se en fascinerende serie eller heftig actionfilm en mørk høstaften.
Høstesesongen er tradisjonelt høysesong for TV-titting, men mange av strømmetjenestene har nok svidd av det meste av «kruttet» (med serier som House of the Dragon og Ringenes Herre: Maktens Ringer) allerede, så oktober ser faktisk relativt slunken ut med hensyn til ekstatiske nyheter.
PS! Ikke glem Ukrainas kamp mot krigsforbryterske Russland. Her kan du donere penger til det livsviktige hjelpearbeidet for Ukraina! 
Disney+
Nå har Disney-konglomeratet blitt den største strømmeaktøren av dem alle, etter at de i juli skubbet Netflix ned fra tronen.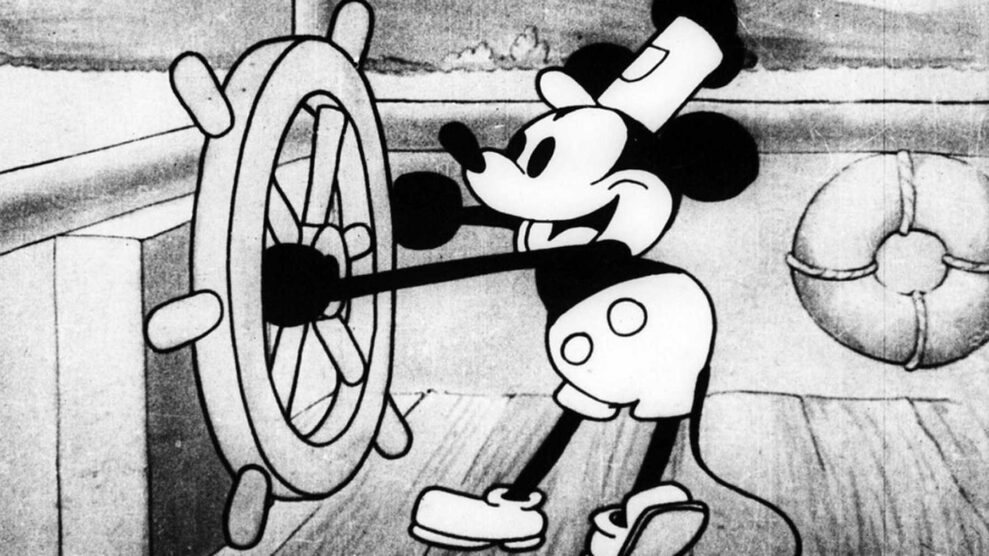 Mikke Mus & Co åpner måneden (3/10) med den etterlengtede sesongavslutningen av The Walking Dead.
I denne sesongen havner gruppene i ukontrollerbare situasjoner, der det lurer farer rundt hver eneste sving – både døde og levende…
5. oktober kom den nye dramaserien The Bear, der hele sesong 1 ble sluppet på premieredagen. Den har blitt meget godt mottatt i det store utlandet, som en skikkelig feelgood serie.
I The Bear følger vi Carmen «Carmy» Berzatto (Jeremy Allen White), en ung kokk fra gourmetverdenen, som kommer hjem til Chicago for å drive familiens sandwhichsjappe – The Original Beef of Chicagoland – etter et hjerteskjærende dødsfall i familien. I en verden svært annerledes fra den han er vant til, blir Carmy nødt til å balansere den brutale realiteten av å være eieren av en liten virksomhet, med et viljesterkt og autoritetsmotstridende kjøkkenpersonell, og et anstrengt forhold til familien sin, samtidig som han må håndtere konsekvensene av brorens selvmord.
14. oktober kommer en moderne, komisk, vinkling på Romeo & Julie: Rosaline.
Rosaline er en ny vri på Shakespeares klassiske kjærlighetshistorie, fortalt gjennom øynene til Julies kusine, som tilfeldigvis også er en av Romeos nylige romantiske interesser. Rosaline blir knust når Romeo møter Julie og begynner å vie henne oppmerksomheten i stedet. Da legger Rosaline en plan for å forhindre den berømte romansen, og vinne ham tilbake.
Senere i oktober slippes en ny Star Wars-animasjonsserie: Star Wars: Tales of the Jedi kan strømmes fra den 26. oktober.
Vi minner om at den meget severdige Star Wars-serien Andor fortsatt er inne i sesong 1 på Disney+!
Les også
Spiren til opprøret!
Disney fortsetter med utvidelsen, og fordypningen, av Star Wars-universet. Og lykkes godt.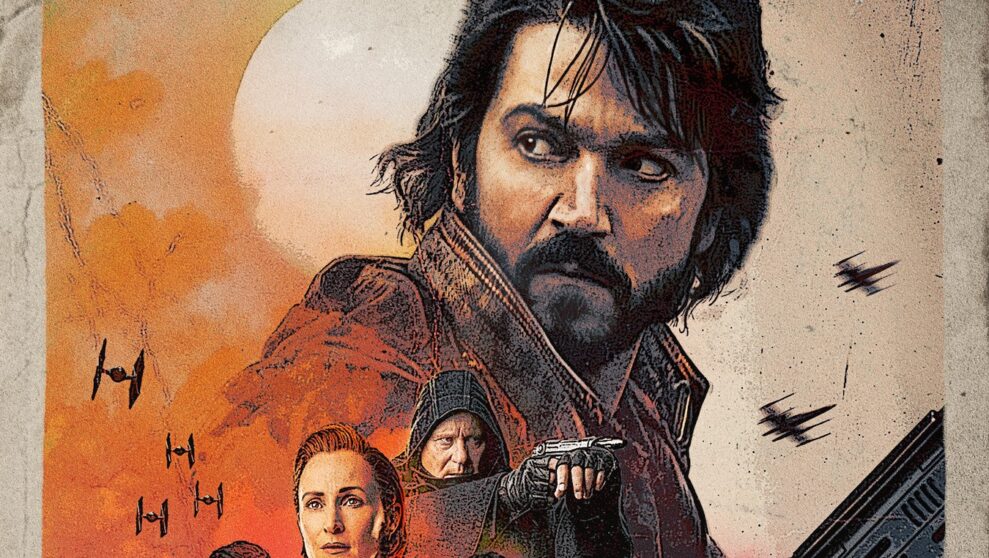 PS! Den norske Oscar-filmen Kon-Tiki blir tilgjengelig på Disney+ fra den 14. oktober.
Netflix
Netflix byr opp til nok en ny nordisk serie i oktober, der vi i The Playlist kan følge gründerfasen til verdens største strømmetjeneste, Spotify.
Den svenske dataprogrammereren Daniel Ek (Edvin Endre) hadde i 2004 nylig cashet inn 10 millioner for sitt tech-selskap (programmatisk reklame) og så nå etter nye nettbaserte områder han kunne kaste sin kompetanse, og penger, over. Sammen med tech-investoren Martin Lorentzon (Christian Hillborg), Sveriges svar på Jordan «The Wolf of Wall Street» Belfort, la de sin elsk på den foreldete forretningsmodellen til musikkindustrien – og satte seg fore å utvikle verdens beste strømmetjeneste for musikk. Og, den skulle være gratis for brukerne.
Serien om den svenske gründersuksessen kan strømmes fra den 13. oktober.
7. oktober kan du se dokumentaren, og historien som ligger til bakgrunn for serien Dahmer – Monster: The Jeffrey Dahmer Story, Conversations With a Killer: The Jeffrey Dahmer Tapes.
Joel Edgerton og Sean Harris ser du i det psykologiske krimdramaet The Stranger fra den 19. oktober.
Jessica Chastain og Eddie Redmayne spiller hovedrollene i originalfilmen The Good Nurse.
Dramafilmen er regissert av danske Tobias Lindholm (som blant annet har skrevet filmmanuset til Et glass til (Druk)). Premiere den 26. oktober.
Se mer fra Netflix' oktober-premierer her:
HBO Max
Bunnsolide Hugh «Dr. House» Laurie får vi gjensyn med i andresesongen av sci-fi-komiserien Avenue 5 den 11, oktober.
Avenue 5 transporterer oss til en fremtid der romturisme har blitt en realitet og en lukrativ bransje. Kaptein Ryan Clark (Laurie) havner på dypt vann når det luksuriøse romskipet hans, eid av Herman Judd (Josh Gad), blir kastet ut av kurs. Det som skulle være et åtte uker langt cruise, blir til en åtte år lang reise. I sesong to har det gått fem måneder siden det mislykkede forsøket på å omdirigere fartøyet.
Sesong 2 av dokumentarserien The Vow får premiere den 18. oktober.
I juni 2019 ble NXIVM-grunnleggeren Keith Raniere dømt for pengeutpressing, menneskehandel, tvangsarbeid, identitetstyveri og produksjon og besittelse av barnepornografi. Raniere ble dømt til 120 års fengsel.
Del to av The Vow handler om den føderale rettssaken mot Raniere og gir seere et eksklusivt innblikk i kultlederens innerste sirkel, inkludert medgrunnleggeren av NXIVM, Nancy Salzman.
En av fjorårets definitivt beste TV-serier tok for seg det tilsynelatende «kompliserte» livet til søkkrike, hvite amerikanere på en av Mauis flotteste luksusresort: The White Lotus.
Vi møtte forsmådde, bortskjemte, til dels virkelighetsfjerne amerikanere som fikk Hawaiiferien ødelagt av bagateller, druknet seg i selvmedlidenhet eller smålige familiekrangler. En umake gjeng jetsettere på vei til drømmeferien på den smaragdgrønne paradisøyen Maui. Det de hadde til felles var sin superrikdom – og generelle misnøye med livet, familien og seg selv.
Serieskaper Mike White hadde sett for seg, og planlagt, serien som en frittstående miniserie. Men, som det så fint heter: «Due to popular demand» ble serien fornyet, og allerede mandag den 31. oktober kan du strømme sesong 2 på HBO Max.
Denne runden befinner vi oss ikke lenger på Hawaii, men på The White Lotus resort på mafiaøyen Sicilia, helt nederst i støvelen i solvarme, sjarmerende Italia; og den eneste av de ledende skuespillerne som returnerer er den nevrotiske, selvsentrerte, sterkt alkoholiserte (men akk så befriende fornøyelige) Tanya McQuoid (Jennifer Coolidge).
Dog, hovedattraksjonen på HBO Max i oktober er faktisk ikke en splitter ny serie, men episode 8, 9 og 10 (sesongfinalen!) av den fortreffelige fantasyserien House of the Dragon (prequel-serien til Game of Thrones).
Episodene slippes h.h.v. den 9., 16. og 23. oktober.
Les også
Dragens tidsalder
HBO Max satser stort på at prequel-serien til Game of Thrones skal løfte strømmetjenesten til gamle høyder. Det tror vi den vil!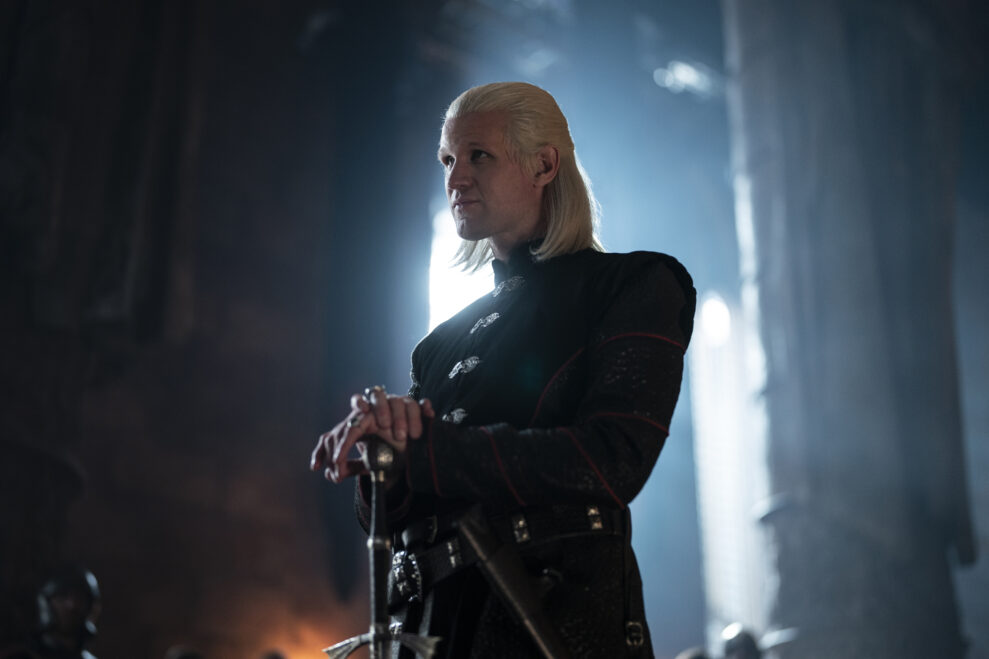 Prime Video
Jeff Bezos' Prime Videos fremste kort i strømmekrigen i høst er definitivt sesong 1 av gigantomaniserien Ringenes Herre: Maktens Ringer.
I morgen kan du strømme episode 7, mens den åttende, SESONGFINALEN!, får premiere neste fredag, den 14. oktober.
Andre nyheter er middelalderdramaet Catherine Called Birdy, regissert og skrevet av Lena «Girls» Dunham.
Året? 1290. I den engelske middelalderlandsbyen Stonebridge er Lady Catherine (kjent som Birdy) det yngste barnet til Lord Rollo og Lady Aislinn. Lekeplassen hennes er Stonebridge Manor, et hus som i likhet med familien har sett bedre dager. I et økonomisk nødlidende og grådighet, ser Rollo på datteren som sin vei ut av økonomisk ruin, ved å gifte henne bort til en velstående mann for penger og land. Men Birdy, som alle de store tenåringsheltinnene, er livlig, smart og eventyrlysten – og klar til å unngå enhver frier som kommer, på stadig mer geniale måter.
Eventyrfilmen får premiere den 7. oktober.
Fra samme dag kan du se Sean «Game of Thrones» Bean i det emosjonelle fengselsdramaet Time.
Mark Cobden (Bean) er full av skyldfølelse etter å ha drept en uskyldig mann ved et uhell. Etter å ha akseptert dommen på fire år og blitt separert fra familien, møter han Eric McNally (Stephen Graham), en omsorgsfull fengselsbetjent som gjør sitt beste for å beskytte de han har ansvar for. Men når en av de farligste innsatte identifiserer hans svakhet, står Eric overfor et umulig valg; mellom hans prinsipper og hans familie.
Adskillig mer «kommersiell» en nok den nye sci-fi-/thrillerserien The Periheral, med tøffe Chloe G. Moretz i hovedrollen.
Flynne Fisher (Moretz) bor på landsbygda i det sørlige USA, og jobber på den lokale 3D-printerbutikken mens hun tjener sårt tiltrengte ekstra penger ved å spille VR-spill for rike mennesker. En natt tar hun på seg et headset og befinner seg plutselig i det futuristiske London – en elegant og mystisk verden, forlokkende forskjellig fra hennes egen strevsomme tilværelse. Men dette er ikke som ethvert spill hun har spilt før: Flynne begynner å innse at det ikke er en virtuell virkelighet… det er ekte.
Storserien får premiere den 21. oktober.
Viaplay
En av 90-tallets virkelige store serier er endelig tilbake!
Vår nordiske strømmetjeneste byr på en skikkelig oktober-godbit, med originalserien Riket Exodus. I serien får Lars von Trier endelig avslutte sin unike serie om Rigshospitalet i København.
Exodus blir den siste sesongen av den ikoniske serien, og denne gangen dukker kjente navn som Mikael Persbrandt, Tuva Novotny og Alexander Skarsgård opp i tredje og siste sesong av Lars von Triers klassiske serie Riket.
Spøkelseshistorien om sykehuset der ondskapen har fått fotfeste, og medisinsk vitenskap har sin daglige kamp med seg selv, med svenskene og det overnaturlige og uforklarlige i en blanding av skrekk og latter. I den nye sesongen søker søvngjenger Karen (Bodil Jørgensen) svar på seriens uløste spørsmål for å redde sykehuset fra undergang. Karen sovner en natt og havner på mystisk vis foran Rikshospitalet. Porten til Riket har begynt å åpne seg igjen. Premiere: 9. oktober.
PS! I forbindelse med produksjonen av Riket Exodus har Riket I og II gjennomgått en grundig restaurering, slik at alle sesonger nå kam strømmes i høyeste kvalitet, til både gamle og nye fans.
Ute allerede er sesong 2 av Stella Blómkvist.
Viaplays første islandske originalserie tok seerne med storm i 2017. I oppfølgeren spiller Heida Reed (Poldark) nok en gang den smarte og hensynsløse forsvarsadvokaten Stella Blómkvist. Med Reykjavik som base bruker hun sine egne spesielle metoder for å levere rettferdighet.
Mot slutten av måneden, den 21. oktober, kan du se Susan Sarandon og Anna Friel i sesong 1 av countrymusikk-dramaet Monarch.
Apple TV+
Hovedattraksjonen fra Apple i oktober er filmatiseringen av braksuksessromanen Shantaram.
Basert på den internasjonalt bestselgende romanen av Gregory David Roberts, følger Shantaram en flyktning ved navn Lin Ford (Charlie Hunnam) som ønsker å gå seg vill i det pulserende og kaotiske 1980-tallets Bombay. Alene i en ukjent by, strever Lin for å unngå problemer han løper fra på dette nye stedet. Etter å ha falt for en gåtefull og spennende kvinne ved navn Karla, må Lin velge mellom frihet eller kjærlighet og komplikasjonene som følger med det.
Premiere allered den 14. oktober.
Vi vil så absolutt anbefale å få med deg Ethan Hawke og Ewan McGregor i den sorte dramakomedien Raymond & Ray.
Filmen følger halvbrødrene Raymond og Ray som har levd i skyggen av en forferdelig far. På en eller annen måte har de fortsatt en sans for humor, og begravelsen hans er en sjanse for dem til å finne opp seg selv på nytt. Det er sinne, det er smerte, det er dårskap, det kan være kjærlighet, og det er definitivt grave-graving.
Slippes den 21. oktober.
PS! Musikkelskere kan strømme Armstrong-dokumentaren Louis Armstrong's Black & Blues fra 28. oktober.
Dokumentaren byr på et intimt og avslørende blikk på den unike musikeren, presentert gjennom en linse av arkivopptak og aldri før-hørte hjemmeopptak og personlige samtaler. Filmen, regissert av Sacha Jenkins, hedrer Armstrongs arv som grunnleggeren av jazzen.
SkyShowtime
Nykommeren (som forrige måned erstattet Paramount+) har enn så lenge en relativt slunken line up av nye titler – vi detter da heller ikke av stolen når vi ser hva som slippes i oktober.
Fantaysdramaet Vampire Academy, sesong 1 slippes den 10. oktober.
En historie om vennskap, romantikk og fare. I en verden av privilegier og glamour, utvikler to unge kvinners vennskap seg på tross av sine påfallende forskjellige bakgrunner, mens de forbereder seg på å fullføre utdanningen sin og melde seg inn i vampyrsamfunnet. Den ene er en mektig kongelig, den andre halvt vampyr.
Ja, hva skal man si?…
Fra samme dato kan du se den lovende grøsserserien Let the Right One In.
Inspirert av den opprinnelige svenske romanen (og filmen), handler serien om Mark (Demián Bichir), og hans datter Eleanor, hvis liv ble endret for alltid 10 år tidligere da hun ble omgjort til en vampyr.
Innelåst som 12-åring, kanskje for alltid, lever Eleanor et lukket liv, kun i stand til å gå ut om natten, mens faren gjør sitt beste for å gi henne det menneskelige blodet hun trenger for å holde seg i live.
I tillegg kan du strømme de to filmene Sing 2 (18/10) og The Lost City (25/10) fra SkyShowtime denne måneden.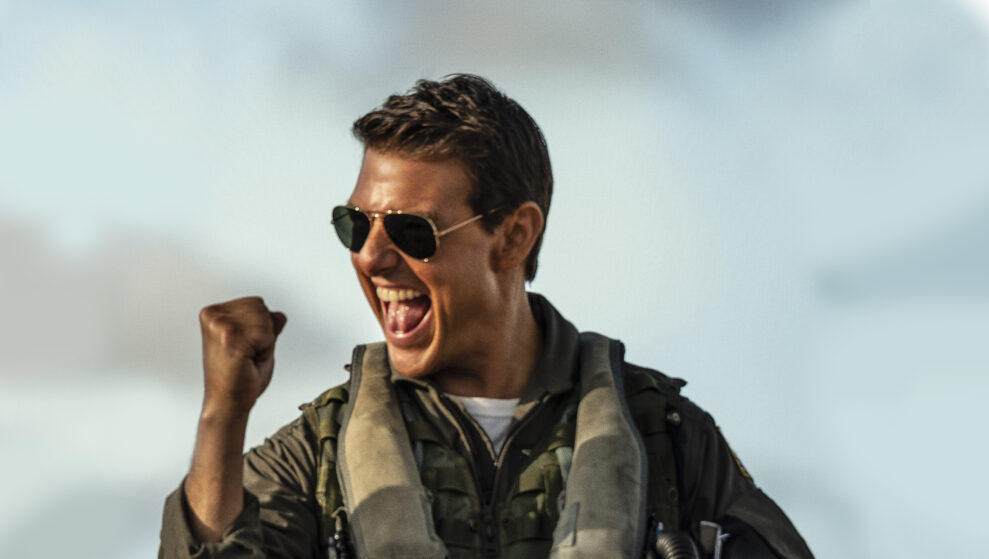 Komplett liste over alle nye titler hos de største strømmetjenestene ser du nedenfor. God strømmefornøyelse – og, ha en riktig god høst 🙂
.
Aktuelle tilbud

Prisguiden.no er en kommersiell partner av lydogbilde.no. De leverer prisvarsling, produktinformasjon og oppdaterte priser.