Høsten er kommet for full maskin, regnet pøser ned, vannmagasinene fylles opp – og det er ikke lenge igjen til jul.
Dermed har noen av strømmetjenestene så smått begynt å slippe julefilmer/-serier.
Disney+
Nå som Disney-konglomeratet har passert Netflix, fortsetter Mikke Mus & Co med sitt imponerende tempo av nyutgivelser.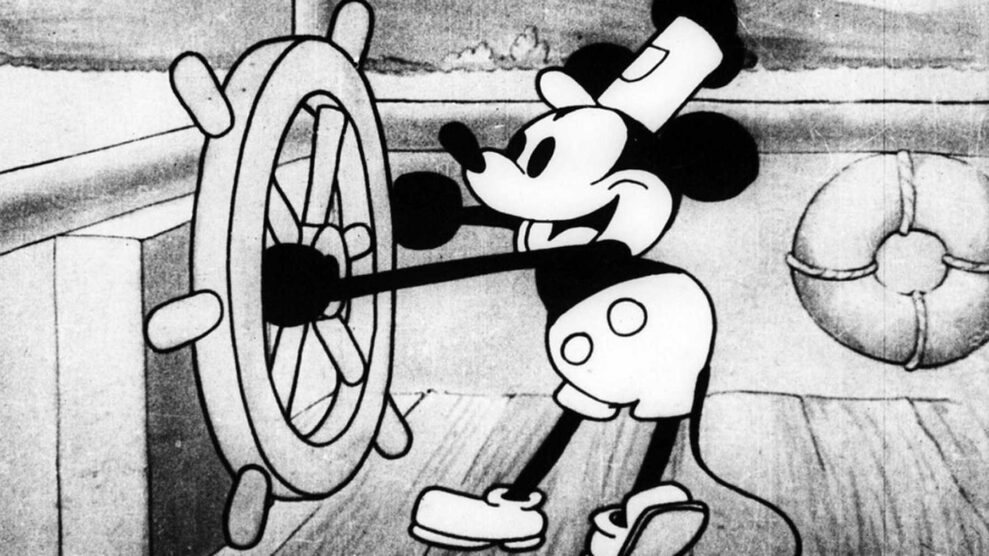 Mest spenning er det nok rettet mot oppfølgerserien til Willow.
Med Val Kilmer på steroider, fyrrige Joanne Whalley Kilmer (hans eksfru) og morsomme Warwick Davis i hovedrollene, omgitt av et eventyrlig univers, fenget fantasyfilmen barn og tenåringer på 1980- og '90-tallet.
Den 30. november kan du se hva Disney+ har fått ut av serien, der vi får gjensyn med både Joanne Whalley og Warwick Davis. PS! Vi har sett førstesesongen, og kan avsløre at det ikke er all verdens grunn til å skru opp forventningene…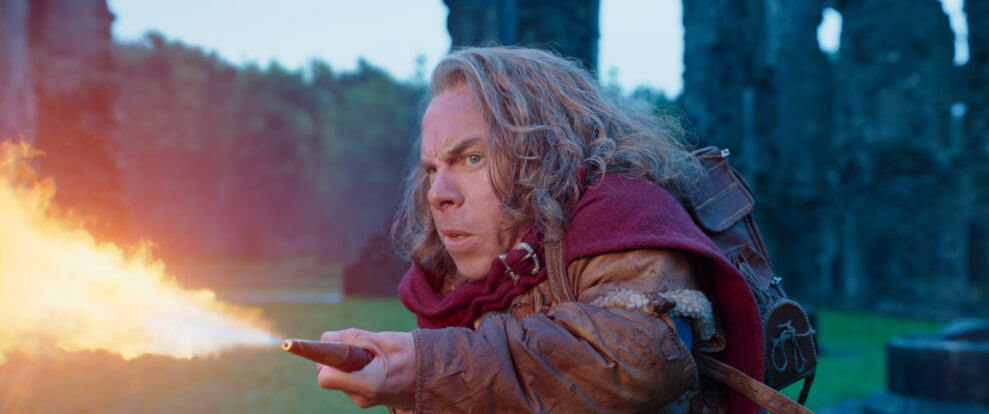 Allerede fra i dag av (9/11) kan du strømme den nye dokumentarserien med David Beckham:
Save our Squad with David Beckham.
Fans av Steve Carell bør få med seg thriller-miniserien The Patient.
En psykologisk thriller om psykologen Alan Strauss (Carell), som holdes fanget av en pasient, Sam Fortner (Domhnall Gleeson), som viser seg å være en seriemorder. Sam har et uvanlig krav til Alan: At han skal stoppe Sams trang til å drepe. For å overleve, må Alan dykke inn i Sams forstyrrede sinn og hindre at han dreper igjen. Men Sam nekter å snakke om vonde følelser. Mens han er i fangenskap, må Alan konfrontere sin egen fortid og minner fra da han selv gikk i terapi, og sliter med bølger av egne undertrykte problemer.
Kan strømmes fra den 30. november.
Fyrrige Amy Adams spiller i eventyrkomedien Disenchanted (Eventyret i Monroeville).
Det er femten år siden Giselle (Adams) og Robert giftet seg, men Giselle har blitt desillusjonert over livet i byen. De bestemmer seg for å flytte sin voksende familie til det søvnige forstadssamfunnet Monroeville, på jakt etter et mer eventyrlig liv. Dessverre blir ikke dette den umiddelbare løsningen hun hadde håpet på. Forstaden har et helt nytt regelverk og en lokal bidronning, Malvina Monre, som får Giselle til å føle seg mer malplassert enn noensinne.
Filmen får premiere den 18. november.
PS! Fra den 11. november blir Jens Lapidus' Snabba Cash, Snabba Cash II og Snaba Cash 3 tilgjengelig på Disney+ i Norden.
Netflix
Månedens største godbit på Netflix er utvilsomt sesong 5 av Peter Morgans episke dramaserien om livet og levnet til britenes lengstsittende monark, den nylig avdøde dronning Elizabeth II, i The Crown.
Treffende nok ser vi på plakaten for sesong 5 Diana og Charles i forgrunnen, mens dronning Elizabeth befinner seg i en mer tilbaketrukket stilling. Valget av billedkomposisjon er definitivt ikke tilfeldig fra serieskaper Peter Morgans side, for denne runden må sjefen i Huset Windsor finne seg i å spille annenfiolin.
Den nye sesongen tar for seg det turbulente livet til Windsor-familien på 1990-tallet; med stort fokus på de meget veldokumenterte, og særs offentlig eksponerte, ekteskapsproblemene mellom prins Charles og Lady Diana Spencer. Nye skuespillere trer inn i samtlige ledende roller.
Les også
Skandalenes tiår!
Femtesesongen av Netflix' flaggskipserie, The Crown, dypdykker i kongefamiliens ekteskapsskandaler.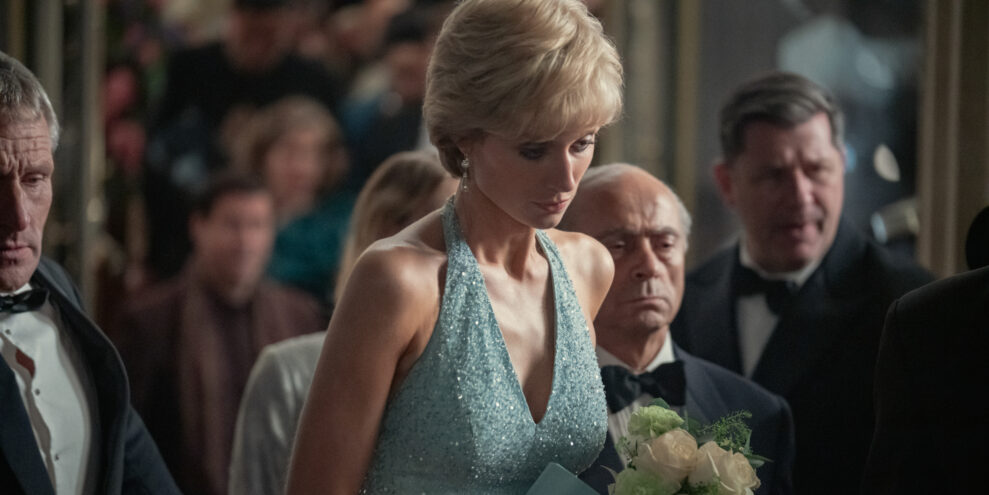 Sesong 5 har global premiere  i dag (9/11).
Allerede ute (1/11) er sesong 2 av den ungdommelige dramaserien Young Royals, om den plagede svenske kronprins Wilhelm.
Anmeldelsen av sesong 1 kan du lese her.
Det er lenge til vi får et gjensyn med den herlige gjengen i Stranger Things, men den dyktigste skuespilleren av dem alle, Millie Bobby Brown kan du se i den herlige Sherlock Holmes spin-offen Enola Holmes 2.
Hadde premiere den 4. november. Vi falt for den sjarmerende lekenheten i originalfilmen.
Føler du deg klar for litt julehygge, byr Netflix opp med Christmas with You (17/11) og Lindsay Lohans Falling for Christmas, den 10. november.
Ho! Ho! Ho!
NB! Se mer fra Netflix' november-premierer her:
HBO Max
Vi føler fortsatt et stort tomrom etter at siste episode av episke House of the Dragon ble sendt for noen uker siden; ikke helt av samme kaliber, men nå kommer HBO Max med sin første finske (!) originalserie.
True Story Finland handler om å bringe de morsomste og mest relaterbare sanne historiene fra Finland frem i rampelyset. Programledere for den nye humorserien er de prisbelønte radiopersonlighetene Viki og Köpi.
Premieren var den 2. november.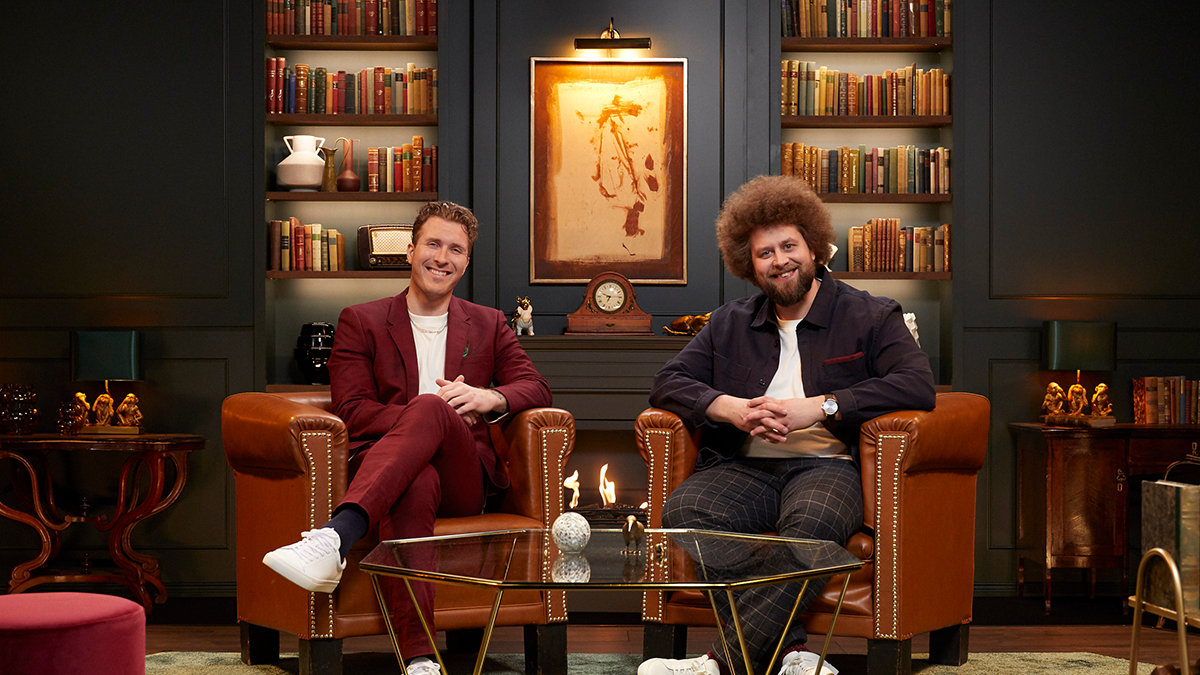 Sesong 2 av The Sex Lives of College Girls blir tilgjengelig fra den 17. november.
Serien handler om fire studenter ved New Englands prestisjetunge Essex College. I sesong to kommer studentene tilbake fra høstferie og må takle alle utfordringene som ble kastet i fanget på dem i slutten av sesong 1.
Prime Video
For noen uker siden kunne vi bevitne den spektakulære avslutningsepisoden på Ringenes Herre: Maktens Ringer på Prime Video. En serie som utvilsomt har sikret Jeff Bezos & Co en hærskare av nye abonnenter. Men, som kjent, én svale gjør ingen sommer.
Nå kommer strømmegiganten med en skikkelig innertier! The English, med Emily Blunt i hovedrollen får premiere på fredag (11/11).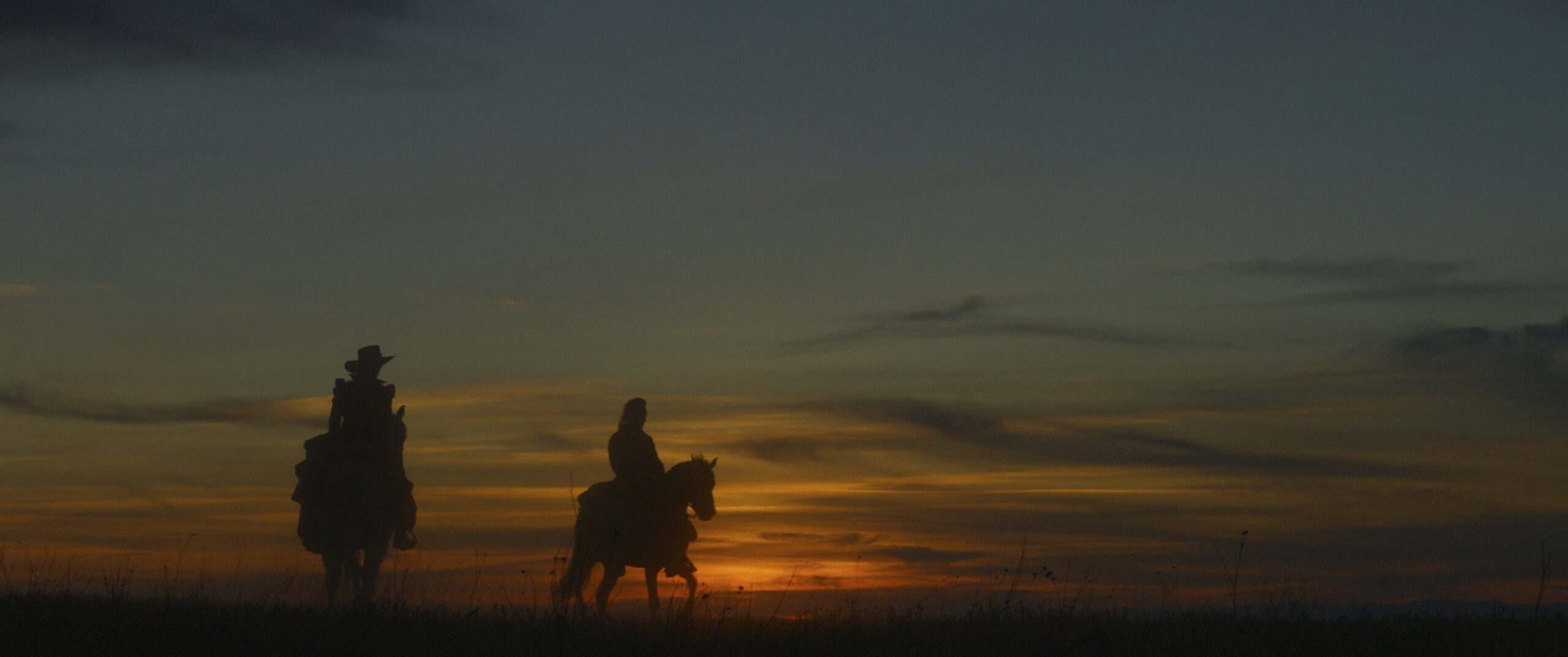 I det Herrens år 1890 hensettes vi til det golde, øde, endeløse prærielandskapet i Oklahoma, Nebraska og Wyoming; «The American Heartland». Nybrottsland, frarøvet indianerne, som fylles opp av europeiske immigranter på jakt etter et nytt og bedre liv.
Til en nyanlagt «by», bestående av ett shady hotell, ankommer aristokraten Lady Cornelia Locke (Blunt), i sine lekreste kjoler, blondehansker og hatt med matchende slør. Hun er på jakt etter mannen som tok livet av hennes sønn, men møter kun et kaldt, lovløst, mannsdominert/-sjåvinistisk og brutalt samfunn.
Serieskaper er Hugo Blick (The Shadow Line) – som også fungerer som produsent, regissør og manusforfatter av miniserien. Og forfatteren har skrevet et komplekst, særs ambisiøst og skremmende intelligent manus.
I realityserien The Bridge følger vi tolv fremmede som møtes for første gang, i nydelig natur, med kun ett mål; å vinne premien på 1 million kroner. Det er bare en hake – pengene er begravd på en øy, 300 meter borte. Jakob Oftebro leder an.
Premieren var den 4. november.
Multikunstneren Harry Styles er å se i det romantiske dramaet My Policeman (4/11).
Filmen gir oss historien om forbudt kjærlighet og sosiale konvensjoner i endring. My Policeman følger tre unge mennesker – politimannen Tom (Harry Styles), lærer Marion (Emma Corrin) og museumskurator Patrick (David Dawson), mens de legger ut på en følelsesladet reise i Storbritannia på 1950-tallet.
Viaplay
Vår nordiske strømmetjeneste hadde en knallsterk oktober, ikke minst med premieren på den avsluttende sesongen av Lars von Triers Riket – og tar tempoet litt ned i november.
Hovedlanseringen for måneden slippes den 13. november.
Elvira er en varmhjertet og annerledes krimdramaserie om den 35 år gamle Elvira Gregersen, som foretrekker å leve livet sitt skjult for resten av verden. Hennes monotone tilværelse blir avbrutt når en sexarbeider fra bordellet der Elvira jobber forsvinner. Nå blir Elvira dratt inn i et drama som snart involverer alle rundt henne og snur hele verden hennes på hodet.
En annen, severdig, serie er allerede ute (7/11), den nye, belgiske, originalserien Pandore.
Apple TV+
Hovedattraksjonen fra Apple i november hadde premiere allerede den 4. november; da var premieren på sesong 2 av The Mosquito Coast.
Vi var ikke overveldes imponert over førstesesongen, men er villig til å gi den fascinerende historien om den farlige reisen til Allie Fox (Justin Theroux), en briljant oppfinner og sta idealist, som drar meg seg familien sin på en farlig søken etter å finne tilflukt fra den amerikanske regeringen, karteller og leiemordere.
Serien er løselig basert på Paul Theroux' roman, som ble filmatisert (med Harrison Ford i hovedrollen) allerede i 1986.
Gå for all del ikke glipp av Jennifer Lawrence i dramafilmen Causeway.
Et intimt portrett av en soldat som sliter med å tilpasse seg livet sitt etter å ha kommet hjem til New Orleans.
Premiere var den 4. november.
Men, også Apple TV+ vil insistere på julehygge allerede i november. Fra den 18. november kan du strømme Spirited.
Julekomedien byr på Will Ferrell og Ryan Reynolds i hovedrollene, og er (meget) løselig basert på Dickens klassiker A Christmas Carol.
Kan bli (litt?) morsom…
Måneden rundes av (ikke fullt så julete) med sesong 1 av actionserien Echo 3, med Luke Evans i hovedrollen.
Serien er basert på den prisbelønte serien When Heros Fly, skapt av Omri Givon og inspirert av den anonyme romanen av Amir Gutfreund. Satt til Sør-Amerika, følger vi Amber Chesborough, en strålende ung vitenskaper som er det emosjonelle hjertet til en liten amerikansk familie. Når Amber forsvinner langs grensen mellom Colombia og Venezuela, sliter broren hennes, Bambi (Evans), og mannen hennes, med å finne henne. Et komplekst personlig drama, satt mot det eksplosive bakteppet av en hemmelig krig.
Premiere den 23. november.
SkyShowtime
Nykommeren (som i september erstattet Paramount+) har enn så lenge hatt en relativt slunken line up av nye titler, men nå forsøker strømmetjenesten å step-up-the-game; og i november kommer sesong 5 av en av de mest ettertraktede seriene av dem alle: Yellowstone!
Les også
Mer strømmeinnhold!
Nykommeren på strømmemarkedet tar nå grep - og lover mer, og bedre, innhold.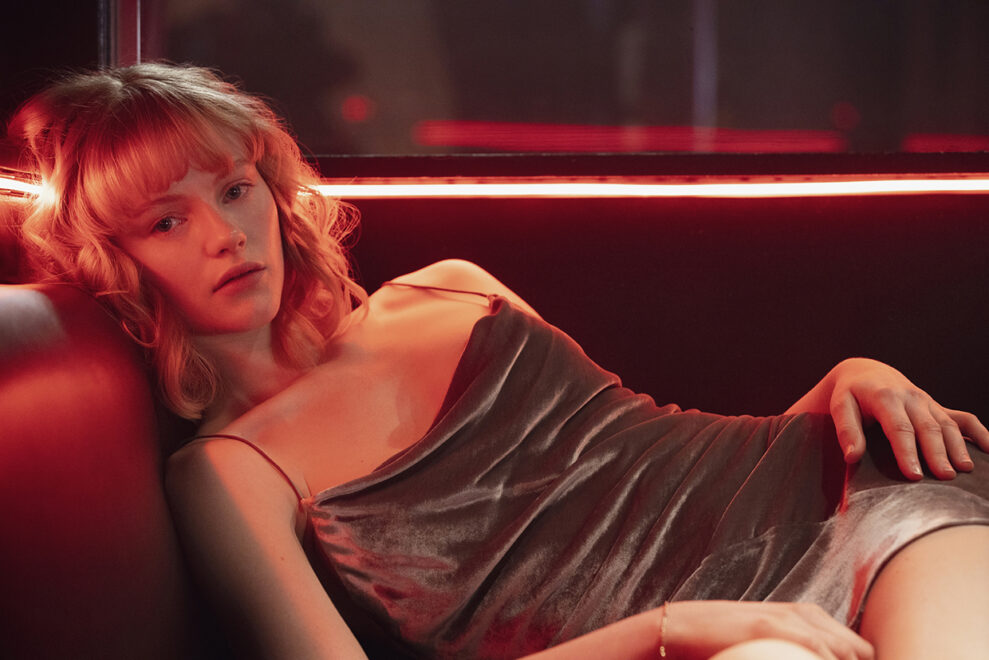 Det moderne westerndramaet til Taylor Sheridan, Yellowstone, med Kevin Costner i hovedrollen, er en av TV-seriene som til gangs har vunnet en stadig større tilhengerskare de siste årene.
Yellowstone er satt til dagens Montana og sentrerer rundt kvegdynastiet til den mektige Dutton-familien, og alle dens intriger, konflikter og åpenbare maktbegjær. Serien har «vokst» på oss, og tredje- samt fjerdesesongen fikk oss fullstendig hektet på livet til den outrerte Dutton-familien, med pater familias John Dutton og hans spik-spenna-gærne datter, Beth (Kelly Reilly), i deres evigvarende kamp for å beholde ranchen.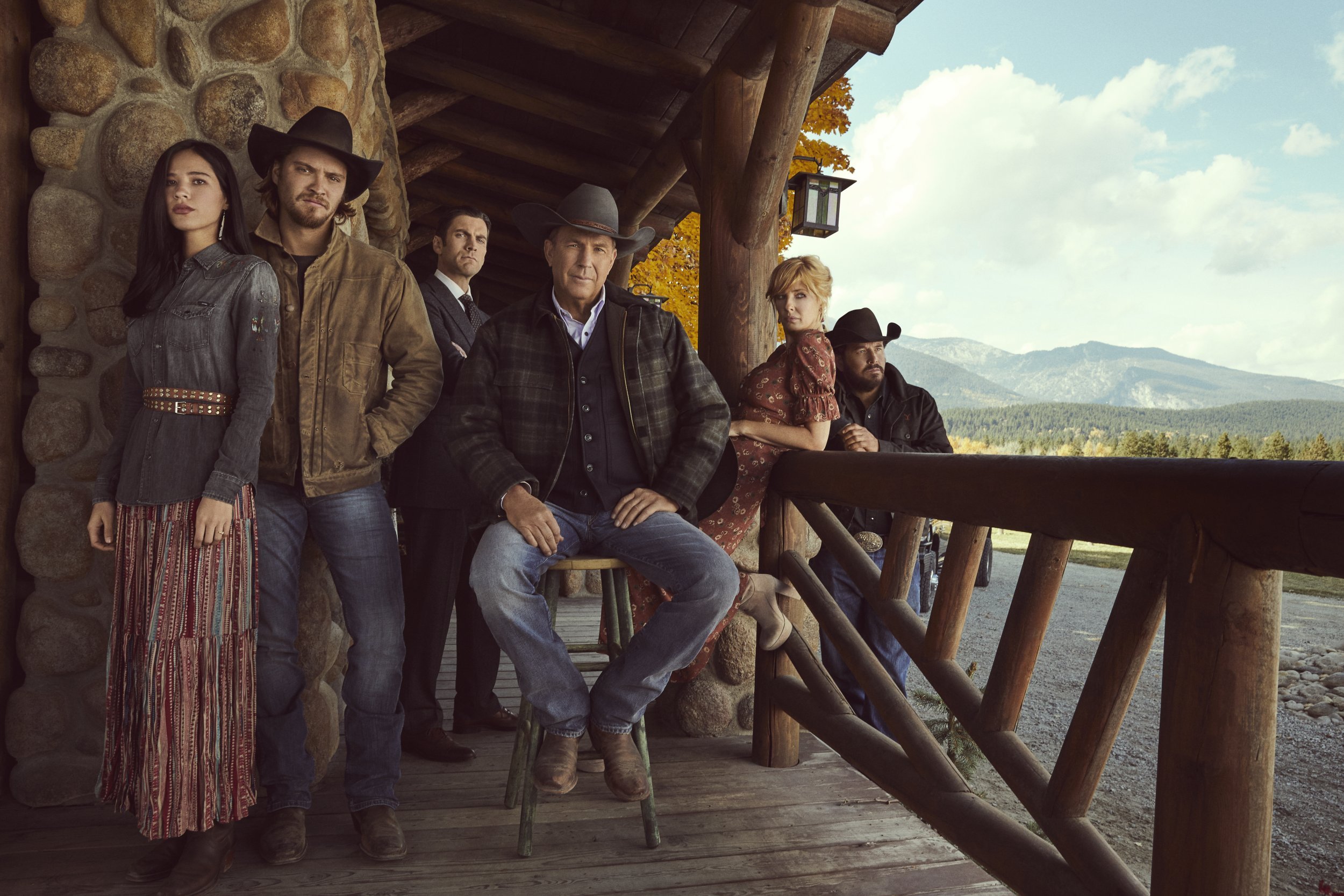 Lite er lekket ut av plottet til avslutningssesongen (?), nok en gang med staute Kevin Costner i hovedrollen, men ryktene går om at den vil bli blodig… Nå teller vi ned dagene til premieren på sesong 5 – som slippes allerede den 13. november.
Den 25. november kan du strømme Jake Gyllenhaal i Michael Bay-thrilleren Ambulance. Bay står blant annet bak Transformers-filmene.
I løpet av en enkelt dag i Los Angeles' gater forandrer tre liv seg for alltid.
Filmen er basert på den danske filmen (2005) av samme navn, og fokuserer på krigsveteranen Will Sharp som er på desperat pengejakt for å dekke sin kones legeregninger. Will ber om hjelp fra sin adoptivbror, den karismatisk yrkeskriminelle Danny (Gyllenhaal). Flukten går fullstendig galt…
Komplett liste over alle nye titler hos de største strømmetjenestene ser du nedenfor. God strømmefornøyelse – og, ha en riktig god inne-høst 🙂
Aktuelle tilbud

Prisguiden.no er en kommersiell partner av lydogbilde.no. De leverer prisvarsling, produktinformasjon og oppdaterte priser.