En lang, og varm, sommerferie går ubønnhørlig mot slutten, og som de vanedyrene vi er trekker vi på sensommeren igjen mer inn i husene og leilighetene på kveldstid.
Enda da godt at strømmetjenesten byr på et så omfattende, og variert, innhold i august.
Disney+
Etter at Disney nå har valgt å lansere sine storfilmer enten kun på Disney+, eller simultant på kino og Disney+, så slippes mange av filmene som betalingsfilmer (såkalt Premier Access) de første månedene.
Herlig infame Cruella ble lansert på Disney+ den 28. mai, den 27. august blir filmen tilgjengelig (som en del av den normale månedssummen) for alle Disney+-abonnenter. Ikke gå glippe av denne meget vellykkede rebooten.
https://youtu.be/jpZrVxvG3mk
For fans av Monsterfabrikken kan Disney lokke med den nye animasjonsserien Monstre på jobb. Sesong 1 og 2 lanseres den 25. august.
To dager tidligere kan du se The Walking Dead, sesong 11.
Andre høydepunkter i august inkluderer Paul McCartney-dokumentaren McCartney 3, 2, 1., Steve Martin-filmen Only Murders in the Building (kan den gamle helten reise seg igjen?), samt de to seriene Motherland: Fort Salem og Godfather of Harlem.
https://youtu.be/TY2iauDjadI
Netflix
Den største av dem alle fortsetter med sitt imponerende tempo av originalproduksjoner.
En av seriene vi gleder oss mest til i august er den norske serien (med Harald Zwart) i registolen, Post Mortem – Ingen dør på Skarnes. Sesong 1 får global premiere den 25. august. Vi har allerede sett hele og kan gå god for kvaliteten!
https://youtu.be/aFiBHaM8Mpo
Allerede 11. august slipper Netflix oppfølgerfilmen The Kissing Booth 3, mens den spennende The Swarm kommer to dager senere. Fans av Jason Momoa kan se kjempen i actionfilmen Sweet Girl (20/8), der han må forsvare familien. Gå heller ikke glipp av den nye argentinske krimserien The Kingdom, som kan strømmes fra 13. august.
Fra samme dag kan du se thrilleren Beckett, med en av våre favoritter, John David Washington, i hovedrollen. Traileren lover meget godt.
https://youtu.be/EPT_PNucTWE
Andre seriehøydepunkter er Gone for Good (13/8) og Clickbait (25/8)
Prime Video
Den nye thrillerserien Cruel Summer er blant månedens høydepunkter fra Jezz Bezos & Co. Strømmes fra 6. august.
https://youtu.be/naW641sOp_4
Andre sesong av Modern Love (med Mini Driver og Anna Paquin i hovedrollene) kan strømmes fra den 13. august. Men av månedens nyheter fra Prime Video ser vi mest frem til den nye serien Nine Perfect Strangers med selveste Nicole Kidman i hovedrollen.
Miniserien er basert på bestselgeren til australske Liane Moriarty, produseres av teamet bak Big Little Lies og The Undoing! I tillegg til Kidman får vi Melissa McCarthy, Tiffany Boone, Bobby Cannavale, Luke Evans, Michael Shannon, Regina Hall, Manny Jacinto, Melvin Gregg, Samara Weaving og Asher Keddie i ledende roller.
https://youtu.be/dSBpHjUpuXI
HBO Nordic
Ikke veldig mange store nyheter fra HBO denne måneden, men den 9. august lanserte HBO den andre sesongen av The L Word: Generation Q. Stargirls, sesong 2 kan du også strømme nå; mens sesong 6 av Supergirl blir tilgjengelig fra 25. august.
Mer spennende er det med Obama-dokumentaren Obama: In Pursuit Of A More Perfect Union, som er ute nå.
Månedens høydepunkt er definitivt tredjesesongen av den originale fantasyserien Britannia. Kan strømmes fra 24. august.
https://youtu.be/mNrTCcEwQGU
Apple TV+
I august måned er det (som sedvanlig) særs skrint med nytt innhold fra Apple TV. Det spekuleres faktisk i om strømmetjenesten vil legges ned.
Innen så (evt.) skjer, gå ikke glipp av den glimrende humorserien Ted Lasso (sesong 2 hadde premiere i slutten av juli). Jason Sudeikis briljerer fortsatt i en velskrevet komedie.
https://youtu.be/reP1gVGpFKo
Verdt å ta en titt på er også den nye serien til Joseph Gordon-Levitt. Sesong 1 av Mr. Coreman hadde premiere den 6. august.
Paramount+
Nykommeren, Paramount+, sparker måneden i gang med det hårete actionbonazaet Infinite, med Mark Wahlberg på testosteron og krig over flere tidsaldre.
I tillegg kan du få med deg den nye dramaserien American Rust (med Jeff Daniels), samt den første nordisk (svenske) originalserien The Dark Labs (20/8).
https://youtu.be/5nPmnVsNppg
Viaplay
Vår hjemlige strømmetjeneste byr på to spennende serienyheter i august.
Først ut er Sebrarommet, som slippes 22. august.
29. august kommer den nye originaleserien, myntet på ungdom, Threesome.
https://youtu.be/cxiWyPl_BFc
I Threesome møter vi det unge paret David (Simon Lööf) og Siri (Matilda Källström) som, etter en fuktig kveld på byen, havner til sengs med kunststudenten Camille (Alma Jodorowsky)…
I starten virker alt spennende, men når Siri våkner dagen etter, og ser sin sovende kjæreste holde rundt Camille, vokser det en sjalusi frem i henne som viser seg vanskelig å kontrollere.
Fra dette øyeblikket begynner hun å stille spørsmål ved både hennes forhold til David og hennes egne mål i livet.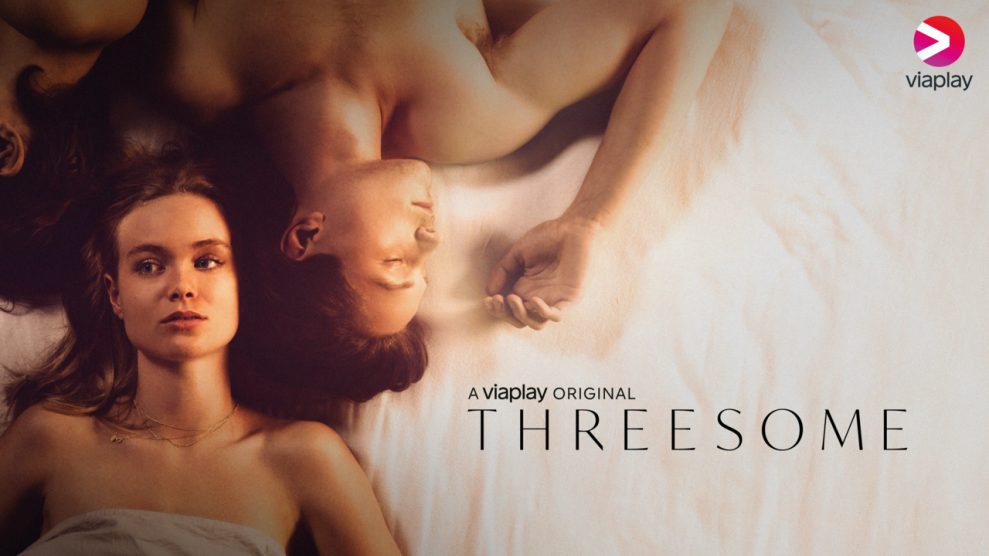 Komplett liste over alle nye titler hos de største strømmetjeneste ser du nedenfor. God strømme-fornøyelse – og nyd siste rest av sommervarmen; og, har du ikke fått gjort det ennå, så kom deg ut og få tatt koronavaksinen 😊
Aktuelle tilbud

Prisguiden.no er en kommersiell partner av lydogbilde.no. De leverer prisvarsling, produktinformasjon og oppdaterte priser.