Det siste halvannet året har vært, mildt sagt, svært spesielt (og krevende) for filmindustrien og kinobransjen.
Som følge av koronapandemien, med lockdown, sosial distansering og nedstengte kinoer har storfilmene fra Hollywoods drømmefabrikker fått utsatt kinopremieren en etter en; eller blitt lansert direkte på en av de globale strømmetjenesten (slik som med Soul på Disney+).
Disney+
En av de første filmene som ble «offer» for Pangolin-spisende kinesere var Marvel/Disneys Black Widow.
Den første Marvel-filmen med den russiske superheltinnen Natasha Romanoff (Scarlett Johansson) i hovedrollen skulle egentlig hatt verdenspremiere 1. mai i fjor – så skjedde som kjent ikke.
I typisk «korona-stil» lanserer nå Walt Disney Black Widow simultant på utvalgte kinoer (den 7. juli), samt sin egen strømmetjeneste Disney+ (den 9.juli, «Premier Access»).
PS! Visste du at deler av Black Widow faktisk er innspilt i Norge? Johansson var på Vestlandet noen uker i 2019, blant annet Sæbø og Trollstigen.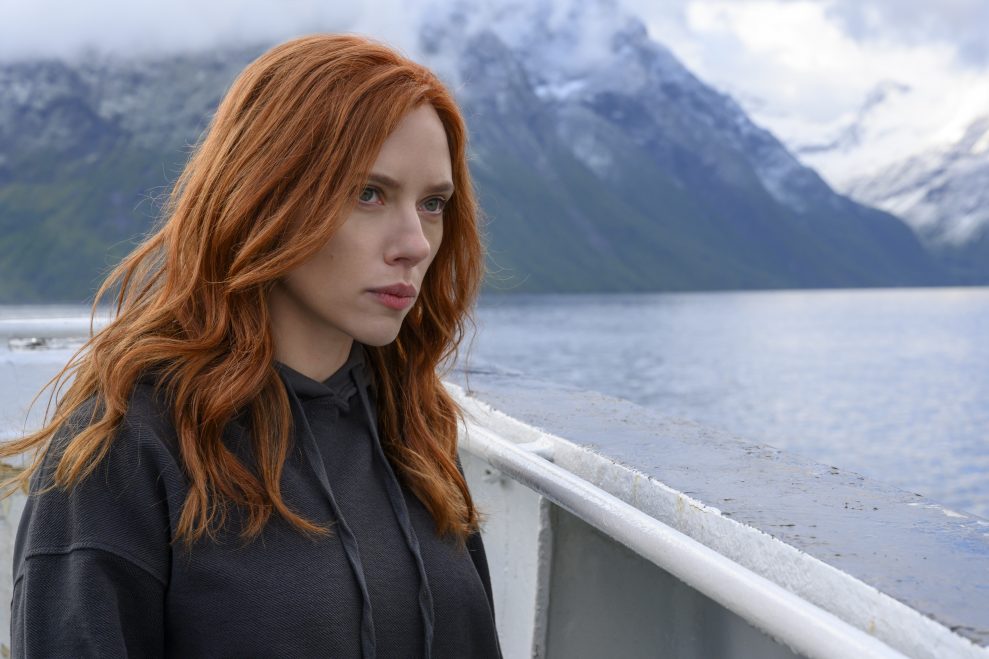 Andre høydepunkt fra Disney+ er eventyrfilmen (basert på en Disney World-attraksjon!) Jungle Cruise, med Dwayne Johnson og Emily Blunt i hovedrollene (30/7). I tillegg kommer de med en spin-off serie av den gamle Tom Hanks-filmen Turner & Hooch (21/7).
Netflix
Netflix har et tett sommerprogram, med høydepunkter som den nye svenske ungdomsserien Young Royals (1/7), sesong 2 av Outer Banks (30/7) og actionfilmen Gunpowder Milkshake (14/7), med Lena «Game of Thrones» Headey, Carla Gugino og Karen Gillan i hovedrollene.
15. juli slippes andresesongen av Never Have I Ever. I tillegg byr Netflix på et gjensyn med Bridget Jones, i oppfølgeren Bridget Jones' Baby (1/7).
Men det vi nok gleder oss mest til fra Reed Hastings & Co er andresesong av den fyrrige spanske serien Sky Rojo (23/7).
Prime Video
Jeff Bezos & Co lokker strømmeabonnentene med en ny psykologisk thrillerserie, Cruel Summer (26/7) og antologiserien Solos.
Vi anbefaler å ta en kikk på den nye actionkomedien til Kate Beckinsale, Jolt, som du kan se fra 23. juli.
Sommerens store filmsatsing er actionfyrverkeriet The Tomorrow War med Chris Pratt (fra Guardians of the Galaxy og Jurassic World) i hovedrollen.
Lyd & Bilde var vel ikke akkurat helt overbevist om filmens fortreffeligheter. Anmeldelsen kan du lese her:
HBO Nordic
Fra HBO kommer det ikke veldig mange spennende nye titler i juli, men se opp for miniserien The White Lotus (12/7), sesong 2 av The Spanish Princess (12/7) og eventuelt animasjonsserien FLCL: Progressive (26/7).
Godbiten i juli er nok tredjesesongen av Roswell, New Mexico, som du kan strømme fra 27. juli.
Apple TV+
Relativt stille med nye utgivelser fra Apple TV+ i sommervarmen, men sesong 2 av den fornøyelige komiserien Ted Lasso (23/7) er definitivt ikke å forakte.
Fans av musikaler (!) vil muligens la seg fenge av Keegan-Michael Key og Dove Cameron i den nye serien Schmigadoon! (16/7).
Paramount+
Nykommeren i strømmejungelen byr på FBI: Most Wanted (2/7), komiserien Cinema Toast (1/7), sesong 4 av The Syndicate (23/7), samtlige 6 sesonger av Madame Secretary (1/7) og de to filmene The Special (1/7) og Into the Darkness (1/7).
Størst forventninger har vi til den nye originalserien Interrogation (1/7), med Peter Sarsgaard i hovedrollen.
Viaplay
Vår nordiske strømmetjeneste, Viaplay, lokker deg til innetid med dramaserien Power Book III: Raising Kanan (19/7), krimserien Animal Kingdom (12/7) og sportsdokumentaren The Kings (1/7).
Byr årets hjemmesommer på veldig mye drittvær, kan du slå ihjel tiden med samtlige 6 sesonger av Lost; tilgjengelig fra den 5. juli.
Komplett liste over alle nye titler hos de største strømmetjeneste ser du nedenfor. God strømme-fornøyelse – og nyd sommervarmen (og koronavaksinen) 😊
Aktuelle tilbud

Prisguiden.no er en kommersiell partner av lydogbilde.no. De leverer prisvarsling, produktinformasjon og oppdaterte priser.