At strømmekrigen mellom de internasjonale gigantene har tiltatt det siste året er det ingen tvil om. Alt dette kommer oss forbrukere til gode – med et stadig større utvalg av kvalitetsserier og -filmer. For noen uker siden lansertes nok en strømmetjeneste, Paramount+, der du blant annet kan se alle Mission: Impossible–, Indiana Jones– og Gudfaren-filmene.
For dem som fortsatt foretrekker fysiske medier, er det lite (nytt) å juble over (med unntak av Den største forbrytelsen og Soul). Det sagt så slippes det noen klassiske godbiter i april; som Blue Thunder, Game of Thrones (4K), In Bruges og The Good, The Bad and The Ugly (4K).
Den største strømmetjenesten av dem alle, Netflix, forsetter med å pøse ut titler, hvorav de mest interessant er Snabba Cash (serie!), Concrete Cowboy, Playing With Fire og Sexify. Fan av Jamie Foxx vil muligens (?) få seg en latterkule ved å se Dad Stop Embarrassing Me!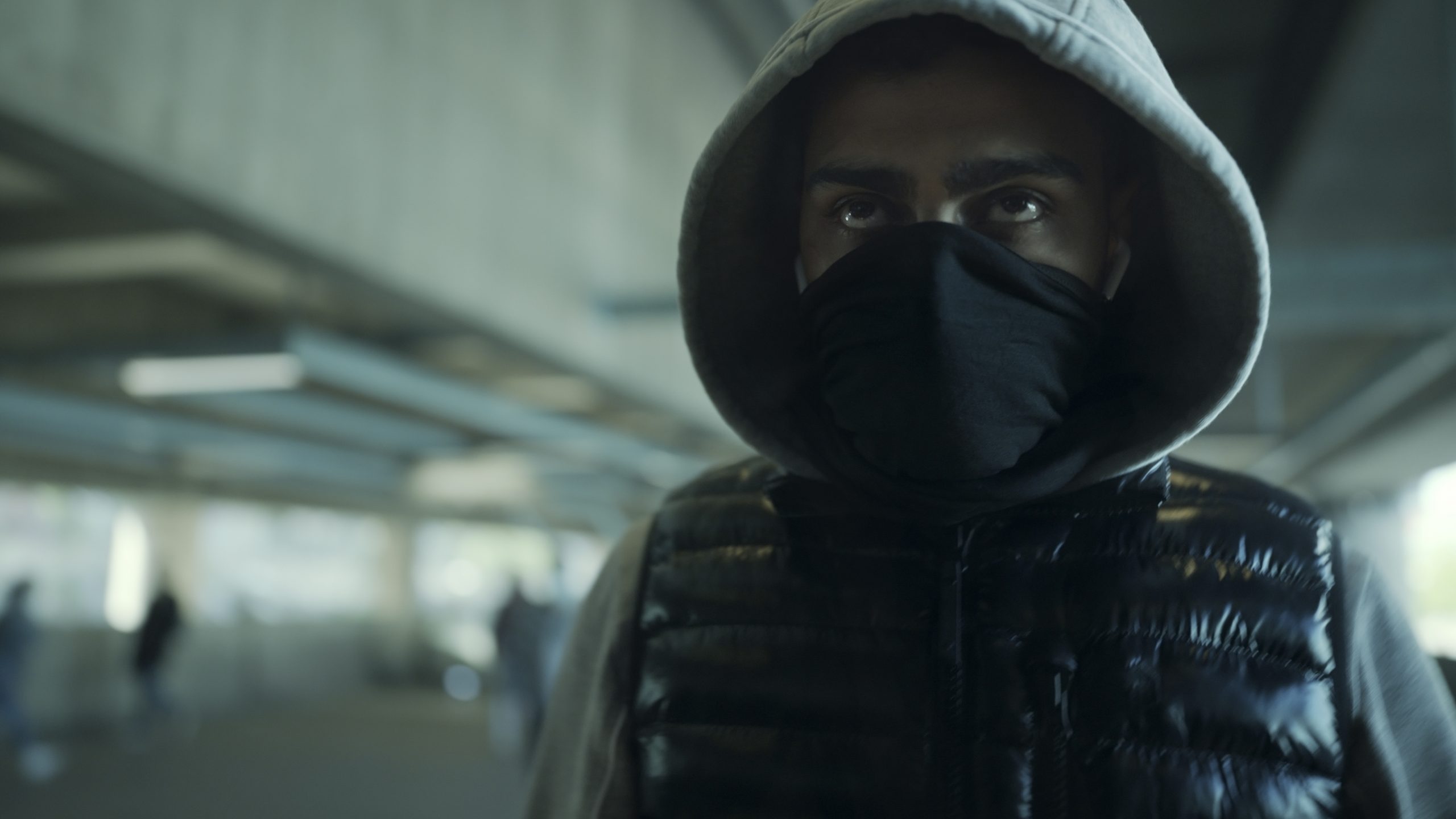 Disney+ ligger ikke langt etter i antallet nye titler, og slipper blant annet samtlige Aliens-filmene nå. Mer interessant er det å følge den actionmettede, nye, serien The Falcon and the Winter Soldier, samt få med seg en av årets Oscar-favoritter: Nomadland.
Viaplay møter konkurransen fra de internasjonale strømmegigantene med sesong 2 av Heder.
HBO Nordic byr på flere interessante titler i løpet av måneden, se opp for andresesongen av City on a Hill (med Kevin Bacon i storform), de nye seriene The Nevers og Mare of Easttown, samt den norsk Velkommen til Utmark (en virkelig godbit!).
Mest interesse vil det nok like fullt være rundt Elisabeth Moss i sin fjerde sesong av The Handmaid's Tale (19/4).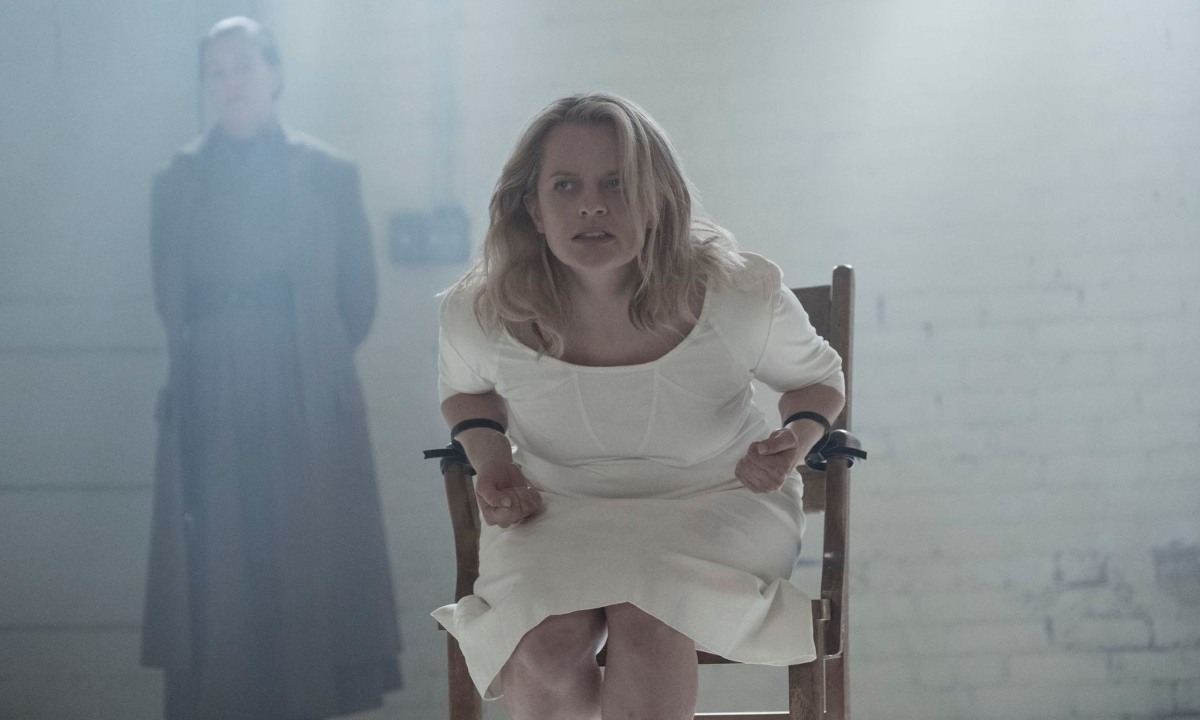 Amazon lanserer den nye serien Them, samt Bosch, sesong 6. Månedens hovedtittel fra Bezos & Co kommer dog ikke før siste dag i april, med filmen Tom Clancy's Without Remorse. En lovende actionthriller fra mannen bak Jack Ryan-filmene og -serien.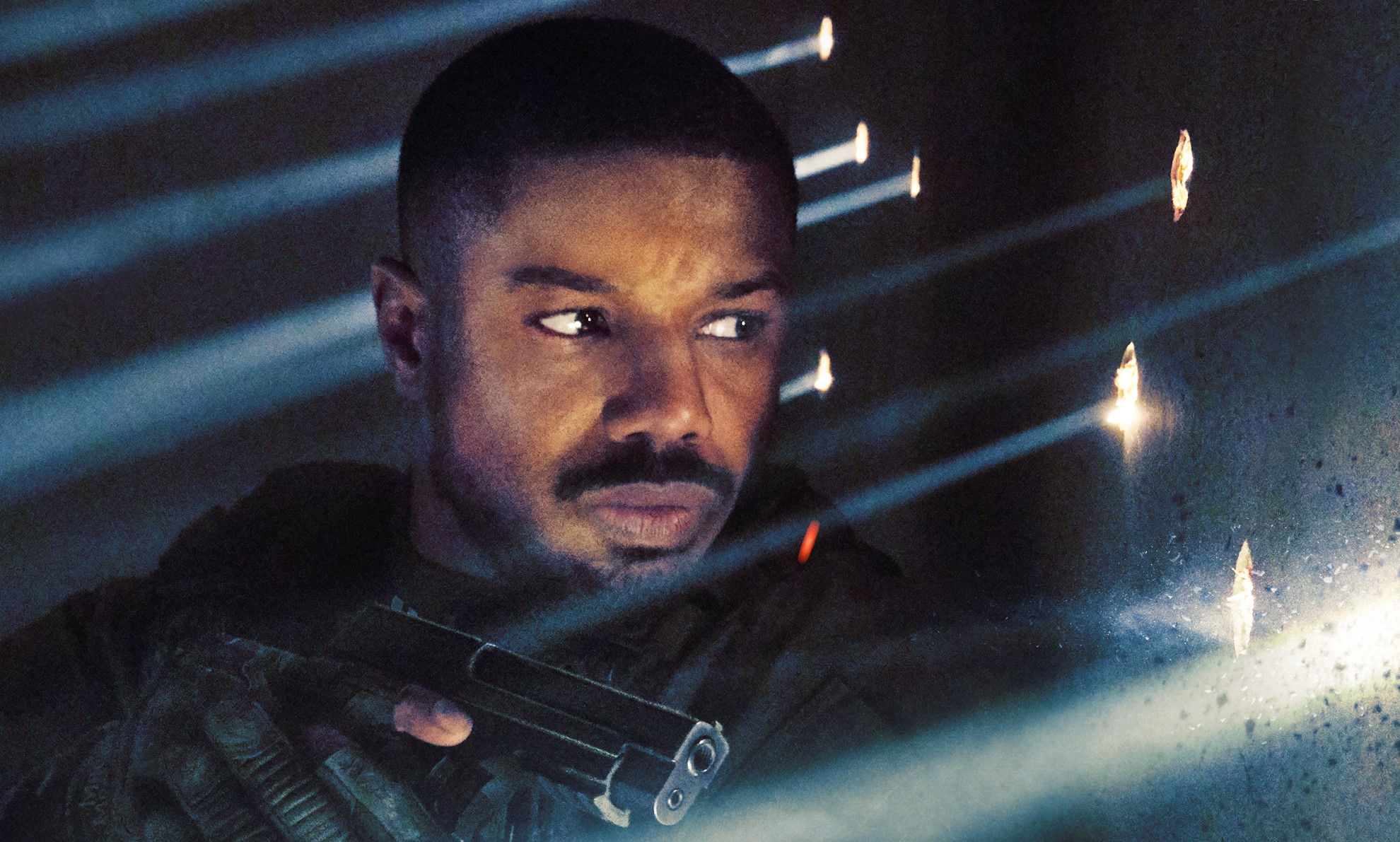 God fornøyelse – og snart er det sommer 😊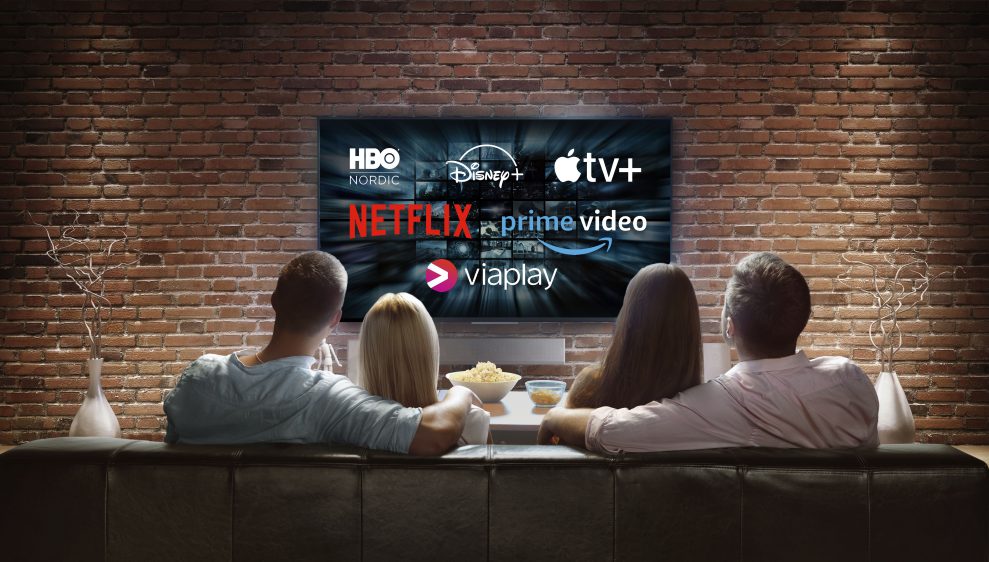 RELEASELISTE:
1. april
Worn Stories, sesong 1 (Netflix)
Historien vi bærer med oss (Netflix)
Prank Encounters, sesong 2 (Netflix)
Magical Andes, sesong 2 (Netflix)
Beethoven (Netflix)
Blackhat (Netflix)
Night Hunter (Netflix)
Ronaldo (Netflix)
Sisters (Netflix)
Sleepers (Netflix)
Straight Outta Compton (Netflix)
The Boy Next Door (Netflix)
The Hard Way (Netflix)
The Wife (Netflix)
Snowfall, sesong 4, eps. 7 (HBO)
Generation, sesong 1, eps. 7 (HBO)
LOL: Last One Laughing, Germany, sesong 1 (Amazon)
The Challenge: All Stars (Paramount+)
Good Trouble, sesong 3, eps. 6 (Viaplay)
No Activity, sesong 1 (Paramount+)
2. april
For all Mankind, sesong 2, eps. 7 (Apple)
Solar Opposites, sesong 1, eps. 8 (Disney+)
The Simpsons, sesong 31 (Disney+)
9-1-1, sesong 4 (Disney+)
My Name is Earl, sesong 1-4 (Disney+)
Nazistenes byggverk, sesong 5-6 (Disney+)
Science of Stupid (Disney+)
Violetta, sesong 3 (Disney+)
Katastrofevitne, sesong 1 (Disney+)
Love Victor, sesong 1, eps. 8 (Disney+)
Helstrom, sesong 1, eps. 8 (Disney+)
Baby's Day Out (Disney+)
The Big Year (Disney+)
Brudens far (Disney+)
Brudens far 2 (Disney+)
People Like Us (Disney+)
The Royal Tenenbaums (Disney+)
Family Guy, sesong 19, eps. 5 (Netflix)
Himmelhøyt (Netflix)
Just Say Yes (Netflix)
The Serpent, sesong 1 (Netflix)
Madame Claude (Netflix)
Manifest, sesong 3 (HBO)
3. april
The Blacklist, sesong 8, eps. 13 (Netflix)
4. april
Knutby: I blind tro (HBO)
Magnum P.I., sesong 3, eps. 12 (Viaplay)
Clarice, sesong 1, eps. 6 (Viaplay)
5. april
The Walking Dead, sesong 10, eps. 3 (Disney+)
Family Reunion, sesong 3 (Netflix)
Tina (Blu-ray)
Riding in Cars With Boys (Blu-ray)
Manhattan Murder Mystery (Blu-ray)
5 Centimeters Per Second (Blu-ray)
I Spy (Blu-ray)
Street fighter (Blu-ray)
Matt Helm Lounge (Blu-ray)
Journey of a Lifetime – The Complete Series (Blu-ray)
Opera (Blu-ray)
Catch Us if You Can (Blu-ray)
6. april
The Last Kids on Earth: Happy Apocalypse to You (Netflix)
For Heaven's Sake, sesong 1 (Paramount+)
7. april
This is a Robbery: The World's Biggest Art Heist, sesong 1 (Netflix)
The Wedding Coach, sesong 1 (Netflix)
The Big Day, collection 2 (Netflix)
Kunstyveriet i Boston, sesong 1 (Netflix)
Dolly Parton: A MusiCares Tribute (Netflix)
Mayans MC, sesong 3, eps. 5 (HBO)
New Amsterdam, sesong 3, eps. 6 (Viaplay)
8. april
The Way of the Househusband (Netflix)
Exterminate All the Brutes (HBO)
Snowfall, sesong 4, eps. 8 (HBO)
Good Trouble, sesong 3, eps. 7 (Viaplay)
S.W.A.T., sesong 4, eps. 13 (Viaplay)
No Activity, sesong 2 (Paramount+)
9. april
Thunder Force (Netflix)
The Way of the Houseband, sesong 1 (Netflix)
Night in Paradise (Netflix)
Have You Ever Seen Fireflies? (Netflix)
Thunder Force (Netflix)
Love, Victor, sesong 1, eps. 9 (Disney+)
Big Sky, sesong 1, eps. 9 (Disney+)
The Falcon and the Winter Soldier, sesong 1, eps. 4 (Disney+)
Solar Opposites, sesong 2, eps. 1 (Disney+)
Family Guy, sesong 19, eps. 6 (Disney+)
Helstrom, sesong 1, eps. 9 (Disney+)
For all Mankind, sesong 2, eps. 8 (Apple)
Alien (Disney+)
Aliens (Disney+)
Alien 3 (Disney+)
Alien Resurrection (Disney+)
Alien: Covenant (Disney+)
9-1-1: Lone Star, sesong 2 (Disney+)
1. verdenskrig i nytt lys, sesong 1 (Disney+)
2. verdenskrig i nytt lys, sesong 1 (Disney+)
Ekstrem overlevelse: 2. Verdenskrig, sesong 1 (Disney+)
Quantico, sesong 1-3 (Disney+)
Sara vs. Mørkets krefter, sesong 1 (Disney+)
Legacies, sesong 3, eps. 9 (HBO)
12. april
New Gods: Nezha Reborn (Netflix)
Sound of Metal (Amazon)
Fear the Walking Dead, sesong 6, eps. 2 (HBO)
City on a Hill, sesong 2, eps. 3 (HBO)
Real Time with Bill Maher, sesong 19 (HBO)
Patch Adams (Blu-ray)
Death Becomes Her (Blu-ray)
Field of Dreams (Blu-ray)
Dragnet (Blu-ray)
Howard the Duck (Blu-ray)
A King in New York (Blu-ray)
In the Name of the Father (Blu-ray)
Azur Lane – The Complete Series (Blu-ray)
Game of Thrones, sesong 1 (4K UHD BD)
Game of Thrones, sesong 2 (4K UHD BD)
Game of Thrones, sesong 3 (4K UHD BD)
Game of Thrones, sesong 4 (4K UHD BD)
Game of Thrones, sesong 5 (4K UHD BD)
Game of Thrones, sesong 6 (4K UHD BD)
Game of Thrones, sesong 7 (4K UHD BD)
Darkman 1 (Blu-ray)
Darkman 2 (Blu-ray)
Darkman 3 (Blu-ray)
Bofuri: I Don't Want to Get Hurt, So I'll Max Out My Defence (Blu-ray)
A Discovery of Witches, sesong 2 (Blu-ray)
Jules Verne's Rocket to The Moon (Blu-ray)
The Head Hunter (Blu-ray)
The Frightened City (Blu-ray)
Persona 5: The Animation (Blu-ray)
13. april
All American, sesong 3, eps. 9 (HBO)
My Love: Six Stories of True Love (Netflix)
The Dead Don't Die (Netflix)
Mighty Express, sesong 3 (Netflix)
Shrunken Heads (Blu-ray)
Broadway Melody of 1940 (Blu-ray)
14. april
The Circle, sesong 2 (Netflix)
The Soul (Netflix)
Love and Monsters (Netflix)
Why Did You Kill Me? (Netflix)
Mayans MC, sesong 3, eps. 6 (HBO)
Our Towns (HBO)
Men in Kilts, sesong 1 (Viaplay)
15. april
Snowfall, sesong 4, eps. 9 (HBO)
Ride or Die (Netflix)
Sisyphus (Netflix)
Hello, Me! (Netflix)
The Real Housewives of Beverly Hills, sesong 3 (Netflix)
The Real Housewives of Beverly Hills, sesong 4 (Netflix)
Good Trouble, sesong 3, eps. 8 (Viaplay)
No Activity, sesong 3 (Paramount+)
16. april
The Falcon and the Winter Soldier, sesong 1, eps. 5 (Disney+)
Helstrom, sesong 1, eps. 10 (Disney+)
Big Shot, sesong 1 (Disney+)
Love, Victor, sesong 1, eps. 10 (Disney+)
Family Guy, sesong 19, eps. 7 (Disney+)
Ladyhawke (Disney+)
Mord på Orientekspressen (Disney+)
Tolkien (Disney+)
American Horror Story, sesong 1-9 (Disney+)
Europas blodigste historier, sesong 1 (Disney+)
Hemmeligheter på havets bunn, sesong 3 (Disney+)
Fantastic Four, sesong 1 (Disney+)
Lie to Me, sesong 1-3 (Disney+)
The Long Road Home, sesong 1 (Disney+)
The Resident, sesong 4 (Disney+)
National Geographic: Earth Mods, sesong 1 (Disney+)
Arlo, the Alligator Boy (Netflix)
Why are You Like This? (Netflix)
Ajeeb Daastaans (Netflix)
Into the Beat (Netflix)
Fast & Furious Spy Racers, sesong 4: Mexico (Netflix)
Seraph of the End, sesong 1 (Netflix)
Birdgirl (HBO)
Metalocalypse (HBO)
For all Mankind, sesong 2, eps. 9 (Apple)
17. april
18. april
Luis Miguel, sesong 2 (Netflix)
19. april
City on a Hill, sesong 2, eps. 4 (HBO)
Fear the Walking Dead, sesong 6, eps. 9 (HBO)
Real Time with Bill Maher, sesong 19 (HBO)
Boss Level (Blu-ray)
Freaky (Blu-ray)
Vanguard (Blu-ray)
Chick Fight (Blu-ray)
Music (Blu-ray)
Paranoia Agent: Complete (Blu-ray)
Ip man (Blu-ray)
Austin Powers: International Man of Mystery (Blu-ray)
Konosuba: God's Blessing on This Wonderful World, sesong 2 (Blu-ray)
20. april
Izzy's Koala World, sesong 2 (Netflix)
Jay and Silent Bob Reboot (Netflix)
The Marksman (Blu-ray)
Annie Get Your Gun (Blu-ray)
21. april
Mayans MC, sesong 3, eps. 7 (HBO)
Zero, sesong 1 (Netflix)
22. april
Snowfall, sesong 4, eps. 10 (HBO)
Good Trouble, sesong 3, eps. 9 (Viaplay)
Hvalens hemmeligheter, sesong 1 (Disney+)
Life in Color with David Attenborough (Netflix)
Stowaway (Netflix)
Cher & The Loneliest Elephant (Paramount+)
23. april
Shadow and Bone, sesong 1 (Netflix)
Tell Me When (Netflix)
Family Guy, sesong 19, eps. 8 (Disney+)
Big Shot, sesong 1, eps. 2 (Disney+)
The Falcon and the Winter Soldier, sesong 1, eps. 6 (Disney+)
Dyrenes Fight Club, sesong 16 (Disney+)
Bob's Burgers, sesong 1-11 (Disney+)
Firefly, sesong 1 (Disney+)
Iron man, sesong 1 (Disney+)
M*A*S*H*, sesong 1-11 (Disney+)
Isle of Dogs (Disney+)
Joy (Disney+)
MASH (Disney+)
For all Mankind, sesong 2, eps. 10 (Apple)
Berliner Philharmoniker: Gala from Berlin (Blu-ray)
24. april
A Black Lady Sketch Show (HBO)
25. april
26. april
Fear the Walking Dead, sesong 6, eps. 10 (BHBO)
Mare of Easttown, sesong 1, eps. 2 (HBO)
City on a Hill, sesong 2, eps. 5 (HBO)
Breach (Blu-ray)
Shadow (Blu-ray)
Alone (Blu-ray)
Spookies (Blu-ray)
Planets: Complete Collection (Blu-ray)
Pledge Night (Blu-ray)
Roald & Beatrice – The Tail of the Curious Mouse (Blu-ray)
Blithe Spirit (Blu-ray)
Upgrade (Blu-ray)
World on a Wire (Blu-ray)
The Pot Carriers (Blu-ray)
K-Seven Stories (Blu-ray)
27. april
Fatma (Netflix)
Go! Go! Cory Carson, sesong 4 (Netflix)
Like a Boss (Netflix)
Sonic the Hedgehog (Netflix)
The Rhythm Section (Netflix)
28. april
Mayans MC, sesong 3, eps. 8 (HBO)
Headspace Guide to Sleep (Netflix)
29. april
Yasuke, sesong 1 (Netflix)
Things Heard & Seen (Netflix)
Good Trouble, sesong 3, eps. 10 (Viaplay)
30. april
The Mitchells vs. the Machines (Netflix)
The Unremarkable Juanquini, sesong 2 (Netflix)
The Innocent (Netflix)
Pet Stars (Netflix)
The Disciple (Netflix)
Searching for Sheela (Netflix)
Fosse/Verdon, sesong 1 (Disney+)
Private Practice, sesong 1-6 (Disney+)
Glass (Disney+)
The Monuments Men (Disney+)
Pearl Harbor (Disney+)
South Pacific (Disney+)