Endelig er lange, varme, solrike sommerdager rett rundt hjørnet. Men skulle det komme en forblåst, regnfull kveld, så er det godt å trekke seg tilbake til godstolen innendørs, og nyde en gode serie eller film.
Til tross for at vi nå er på full vei inn i den etterlengtede sommersesongen, så byr fortsatt de store strømmetjenestene på et rikholdig, nytt utvalg. Og med den stadig tiltagende konkurransen så har de ikke stort annet valg.
PS! Ikke glem Ukrainas kamp mot krigsforbryterske Russland. Her kan du donere penger til det livsviktige hjelpearbeidet for Ukraina!
Netflix
Den absolutt største tittelen på Netflix i mai er utvilsomt del 1 av fjerde sesong Stranger Things.
Stranger Things tok i 2016 publikum, og anmeldere, med storm.
I en herlig miks/homage av Steven Spielberg og Stephen King tar serien oss med tilbake til midten av 1980-tallet, der vi blir kjent med de fire nerdene Will (Noah Schnapp), Mike (Finn Wolfhard), Dustin (Gaten Matarazzo) og Lucas (Caleb McLaughlin) – og, femte hjul på vognen, Eleven (Millie Bobby Brown).
I sesong 4 befinner vi oss i 1986, og Eleven skriver et brev til Mike, 185 dager etter at hun flyttet fra landlige Hawkins til California.
Det har gått seks måneder siden slaget ved Starcourt, som brakte terror og ødeleggelse til Hawkins. Vennegjengen sliter med ettervirkningene, og er nå separert for første gang – og det å finne seg til rette på videregående gjør så visst ikke livet enklere. I denne sårbare perioden dukker det opp en ny og grusom overnaturlig trussel; et mysterium som, hvis det blir løst, endelig kan sette en stopper for skrekken i «Upside Down».
Vi er på vårparten, og Eleven gleder seg til å feire «Spring Break» sammen med gjengen – så ser vi at det tar helt av…
Sesong 4 vil splittes i to deler:
Stranger Things, sesong 4 – del I: 27. mai 2022
Stranger Things, sesong 4 – del II: 1. juli 2022
Av mer lokalt innhold gleder vi oss storveis til å bivåne Bill Skarsgård som eklatant seriebankraner i biografiserien om mannen som står bak fenomenet Stockholmsyndromet, Clark Olofsson.
Serien er basert på Clark Olofssons selvbiografi Vafan var det som hände, om playboy-raneren som begikk ran over hele Europa, og gjentatte ganger rømte fra fengsler.
Miniserien Clark får premiere den 5. mai – gled dere!
Fans av krimserien Bosch, som i årevis har gått sin seiersgang, med Titus Welliver i hovedrollen, på HBO Max og Amazon Prime, kan nå se frem til spin off-serien om hans halvbror.
Michael Connelly har skrevet hele 23 bøker (den siste, «The Dark Hours«, utkom i 2021) om arbeidsnarkomanen, med hang til å operere i gråsoner, Hieronymus «Harry» Bosch; men han har også skrevet en bokserie om hans halvbror Mickey Haller.
6 bøker har så langt utkommet om Haller, i tillegg har han hatt biroller i flere av Bosch-bøkene.
Den første boken (2005), The Lincoln Lawyer, ble filmatisert i 2011 med Matthew McConaughey i hovedrollen som den gatesmarte advokaten med kontoret sitt i en Lincoln Town Car.
Den "kreative" forsvarsadvokaten Mick Haller tar til seg enhver klient – som er betalingsdyktig. Stort sett av småkriminell karakter, slik som prostituerte, narkosaker og vold. Connelly tar oss med inn i den amerikanske jussens irrganger, snarveier og smutthull, smutthull som få kjenner bedre enn Haller. En advokat som tror på at alle har rett til en forsvarer, og som i mindre grad bryr som om de faktisk er skyldige eller ikke.
Veteranen David E. Kelley er produsent for The Lincoln Lawyer (serien), mens Manuel Garcia-Rulfo har hovedrollen som Mickey Haller. Premiere den 13. mai.
Få også med deg Russell Crowe som rimelig hissig sjåfør, i thrilleren Unhinged (1/5), samt Rebel Wilson som cheerleader som plutselig våkner etter 20 år (!) i koma.
Komedien, Senior Year, får global premiere den 13. mai.
Se mer fra Netflix' mai-premierer her:
Disney+
I likhet med Netflix har Disney+ til gangs én serie som skiller seg ut denne måneden; den nye Star Wars-serien, Obi-Wan Kenobi, med Ewan McGregor i hovedrollen.
Etter The Mandalorian og The Book of Boba Fett er den neste Star Wars-serien underveis. Den 27. mai vender Ewan McGregor tilbake som Obi-Wan Kenobi.
I serien spiller også Hayden Christensen, som returnerer i rollen som Darth Vader. Blant de andre skuespillerne finner man blant andre Moses Ingram, Joel Edgerton, Bonnie Piesse, Kumail Nanjiani, Indira Varma, Rupert Friend, O'Shea Jackson Jr., Sung Kang, Simone Kessell og Benny Safdie.
Obi-Wan Kenobi er regissert av Deborah Chow, som noen kanskje kjenner til fra serier som Better Call Saul, The Man in the High Castle og American Gods.
PS! Allerede i morgen kan du lese Lyd & Bildes eksklusive intervju med Ewan McGregor og Hayden Christensen i forbindelse med Obi-Wan Kenobi-premieren!
Allerede den 11. mai kan du se sesong 1 av den nye fantasy-/reality-serien The Quest.
Hilary Duff blir å se i den nye sitkomserien How I Met Your Father. Serien gir en litt Friends-følelse.
Sesong 1 får premiere den 11. mai.
Mer sugen på eventyr i en moderne innpakning? Hva med Sneakerella? (!) Disney lover oss her en moderne vri på Askepott, satt til sneakers-miljøet i dagens New York…
Lexi Underwood, Kolton Stewart og John Salley har hovedrollene. Kan strømmes fra den 13. mai. NB! Vi garanterer ingenting!
Den populære komikeren Amy Schumer blir å se i den nye dramakomedieserien Life & Beth. Beth er en kvinne som lever det som ser ut til å være et perfekt liv. Hun har en vellykket jobb som vindistributør, er i et langsiktig forhold med en suksessfull kjæreste, og bor på Manhattan.
En uventet hendelse gjør at hun innhentes av fortiden, og livet hennes endrer seg fullstendig. Gjennom tilbakeblikk fra tenårene lærer Beth mer om hvem hun er og hvem hun ønsker å være.
Premiere den 18. mai.
HBO Max
Det bugner ikke akkurat over av spennende nye titler på HBO Max i mai, men vi har visse forhåpninger til Rose Leslie (Game of Thrones) og Theo James som henholdsvis Clare og Henry i nyinnspillingen av The Time Traveler's Wife (filmatisert med Eric Bana og Rachel McAdams i 2009).
HBO lover oss en: «Intrikat og magisk kjærlighetshistorie, basert på den bestselgende romanen av Audrey Niffenegger. Serien forteller historien om Clare og Henry, og utfordringen i ekteskapet deres: tidsreising.»
Miniserien kan strømmes fra den 18. mai.
Allerede den 6. mai kan du strømme den biografiske krimserien The Staircase.
Basert på den beryktede sanne historien om Michael Peterson, hans store North Carolina-familie, og det mistenkelige dødsfallet til hans kone, Kathleen Peterson. Den stjernespekkede rollelisten inkluderer Colin Firth, Toni Collette, Michael Stuhlbarg, Juliette Binoche,
Den 10. mai får den franske fantasyserien Visitors premiere.
Verdt å få med seg er muligens også den nye romantiske dramaserien Conversations With Friends.
Frances, en 21 år gammel collegestudent, og hennes ekskjæreste og bestevenn, Bobbi, fremfører spoken word-poesi sammen i Dublin der de blir kjent med forfatteren Melissa og mannen hennes Nick. Mens Melissa og Bobbi flørter åpenlyst med hverandre, innleder Nick og Frances en intens hemmelig affære som overrasker dem begge. Premiere 15. mai.
Blant andre interessante titler finner vi sesong 3 av Breeders (12/5) og sesong 2 av Hacks (13/5).
Prime Video
Heller tynt fra Jeff Bezos & Co denne måneden, men noen vil nok ønske å følge gjengen i The Wilds videre.
Sesong to av The Wilds fortsetter å følge gruppen tenåringsjenter som har strandet på en øde øy. At jentene havnet der, skjedde ikke ved et uhell – de har i all hemmelighet blitt rekruttert til et gjennomtenkt sosialt eksperiment. Dramatikken øker i den nye sesongen når det viser seg at jentene ikke er de eneste som er en del av eksperimentet – en øy med tenåringsgutter kjemper også for å overleve, mens de blir overvåket av eksperimentets regissør.
Premiere den 6. mai.
Da har vi mer tro på skuespillerlegendene J.K. Simmons og Sissy Spacek i dramaserien Night Sky.
Serien følger Irene (Spacek) og Franklin York (Simmons), et par som for noen år siden oppdaget et kammer begravet i bakgården deres, som på uforklarlig vis fører til en merkelig, øde planet.
De har siden nøye voktet hemmeligheten, men når en gåtefull ung mann (Chai Hansen) kommer inn i livene deres, blir det hurtig slutt på Yorks rolige tilværelse; og det mystiske kammeret de trodde de kjente så godt viser seg å være noe langt mer enn de noensinne har forestilt seg…
Night Sky får global premiere den 20. mai.
Apple TV+
Apple lanserer kun 3 (!) nye titler i mai, men blant dem finner vi én skikkelig godbit!
Sommeren 2020 slapp Apple TV+ en av de beste klassiske spionserien vi hadde sett på lenge: Teheran.
Vi hopper rett inn i den evig betente konflikten mellom erkefiendene Iran og Israel. Israelsk etterretning (Mossad) klarer å omdirigere et jordansk fly til å nødlande i Teheran, og dermed få plassert en av sine spioner, Tamar Rabinyan (Niv Sultan), bak fiendens mur.
Tamar har én oppgave, hacke seg inn i det nasjonale strømnettet slik at antiluftvernskytset settes ut av spill, og derav gi israelske F-35I jagerfly fritt leide til å bombe iranske militærinstallasjoner. Den opprinnelige planen ender i kaos, drap og den iranske etterretningstjenesten på nakken til Tamar, i tillegg stoler hun ikke lenger på sine egne. Gode råd blir dyre for hvordan komme seg ut av det lukkede, og statskontrollerte, landet.
Spionthrilleren, fra «Fauda»-forfatter Moshe Zonder, forteller i sesong 2 den spennende historien om Mossad-agenten (Niv Sultan) som nå må gå dypt undercover på et farlig oppdrag i Teheran. Et oppdrag som setter både henne og alle rundt henne i fare.
Den 6. mai slippes sesong 2 av Teheran – og denne runden får vi se legenden Glenn Close i en av hovedrollene!
Blant andre interessante titler finner vi The Big Con, sesong 1 (6/5) og sesong 1 av det spanske dramamysteriet Now and Then (20/5).
Paramount+
Den alltid solide Joseph Gordon-Levitt har hovedrollen i Super Pumped. Serien forteller historien om den beintøffe, egosentriske, kapitalistiske lederen for Uber, og hans turbulente forholde til sin mentor (Kyle Chandler).
Serien får premiere 12. mai.
Den nyeste spin off-serien fra Star Trek universet, Star Trek: Strange New Worlds, får premiere den 6. mai.
Keen på litt mer klassisk drama? Gå ikke glipp av Sigourney Weaver og Margaret Qualley i My Salinger Year.
Filmen handler om den unge assistenten som jobber et år for den kjente, dog tilbaketrukne, forfatteren J.D. Salinger (Tim Post). Filmen hadde premiere den 1. mai.
PS! Om du er en (av de yderst få) som ennå ikke har fått nok av middelmådige action-B-filmer fra Bruce Willis, så kan du se den fallerte stjernen i Breach. Hadde premiere den 1. mai.
Gå heller ikke glipp av nyrestaurerte versjoner av Gudfaren I-III (dessverre ikke i 4K), samt den nye «bakomfilm»-serien: The Offer.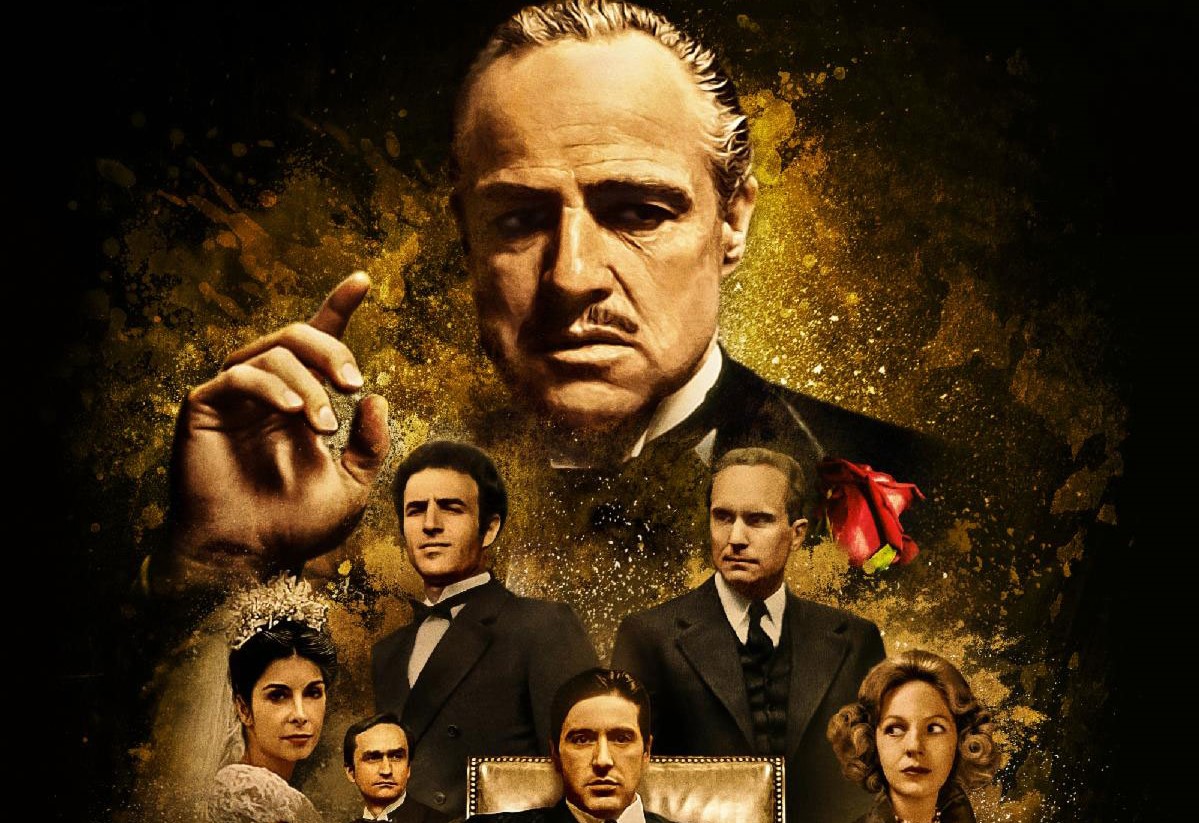 Viaplay
Få nordiske serier har vel fått hardere medfart av kritikerkorpset enn Maskineriet. Viaplay har ikke gitt opp stjerneglansen til Kristoffer Joner, og lanserer sesong 2 av Maskineriet den 15. mai.
Viaplay lover: «Neglebitende spenning, action og brutale forhold.»
Sesongen starter mens hovedpersonen Olle Hultén (Kristoffer Joner) soner en fengselsstraff i Sverige, og håper å bli løslatt for god oppførsel. Utsiktene for løslatelse er imidlertid truet av at Olle blir siktet for medvirkning til et drap begått av hans ekskone Monika (Emilia Roosmann). Intrigene eskalerer ytterligere når sønnen til Olle og Monika tar skoleklassen som gissel for å få foreldrene ut av fengselet. Nå er spørsmålet hvor langt er Olle villig til å gå for å redde seg selv og familien?
Helt mot slutten av den første sommermåneden (29. mai) kan du se svensk drama i sesong 4 av Lyckevika (Lyckoviken).
Den Camilla Läckberg-skapte serien er proppet med kjærlighet, intriger, hemmeligheter og spenning. Etter avslutningen på den tredje sesongen er Pernilla (Linda Santiago) og Danne (Martin Stenmarck) tvunget til å dele en mørk hemmelighet. Når Alex (Vincent Grahl) flytter inn hos Pernilla, må hun gjøre alt hun kan for at han ikke skal oppdage hva hun har gjort.
På sedvanlig vis er velbevarte hemmeligheter noe de er alene om, og som i tidligere sesonger kjemper innbyggerne i den lille byen for å holde hodet over vannet.
Komplett liste over alle nye titler hos de største strømmetjeneste ser du nedenfor. God strømmefornøyelse – og, ha en riktig forsommer 😊
Aktuelle tilbud

Prisguiden.no er en kommersiell partner av lydogbilde.no. De leverer prisvarsling, produktinformasjon og oppdaterte priser.