Ingen genre har dominert de internasjonale kinolistene det siste tiåret som superheltfilmene. De har blitt selve ryggraden hos så vel kinokjedene som de store internasjonale filmselskapene.
Publikum får åpenbart ikke nok av dem, og elsker å se oppfølgerfilmer med kjente og kjære helter/skurker – noe vi så til gangs har blitt foret med fra Hollywood. Og når man ser på inntjeningstallene, så er ikke det det minste merkelig, Avengers: Endgame omsatte for vanvittige 24 MILLIARDER kroner ($ 2.797.501.328,-).
5. november lanserer Marvel Studios sin nye, stjernespekkede, superheltfilm Eternals, på kino og Disney+; i dag er den første traileren sluppet:
Filmen, som er regissert av Chloé Zhao (som nylig hanket inn Oscar for årets beste film og beste regi med Nomadland) kommer mot slutten av året (5/11).
Etter den uventede tragedien i kjølvannet av Avengers: Endgame, følger vi the Eternals, en udødelig utenomjordisk rase, skapt av the Celestials, som i all hemmelighet her levd på Jorden i over 7.000 år. Nå gjenforenes de for å forsvare menneskeheten mot sine erkemotstandere, the Deviants.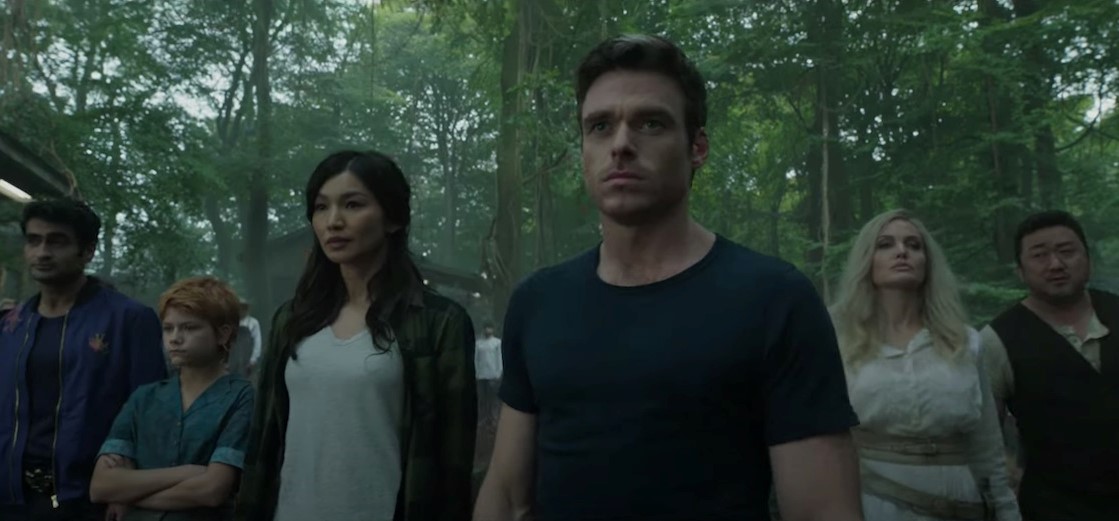 Eternals vekker blant annet oppsikt for å ha den første LGBTQ-superhelten portrettert på film.
Hovedrollene bekles av Angelina Jolie, Salma Hayek, Richard Madden, Kit "Jon Snow" Harington og Gemma Chan.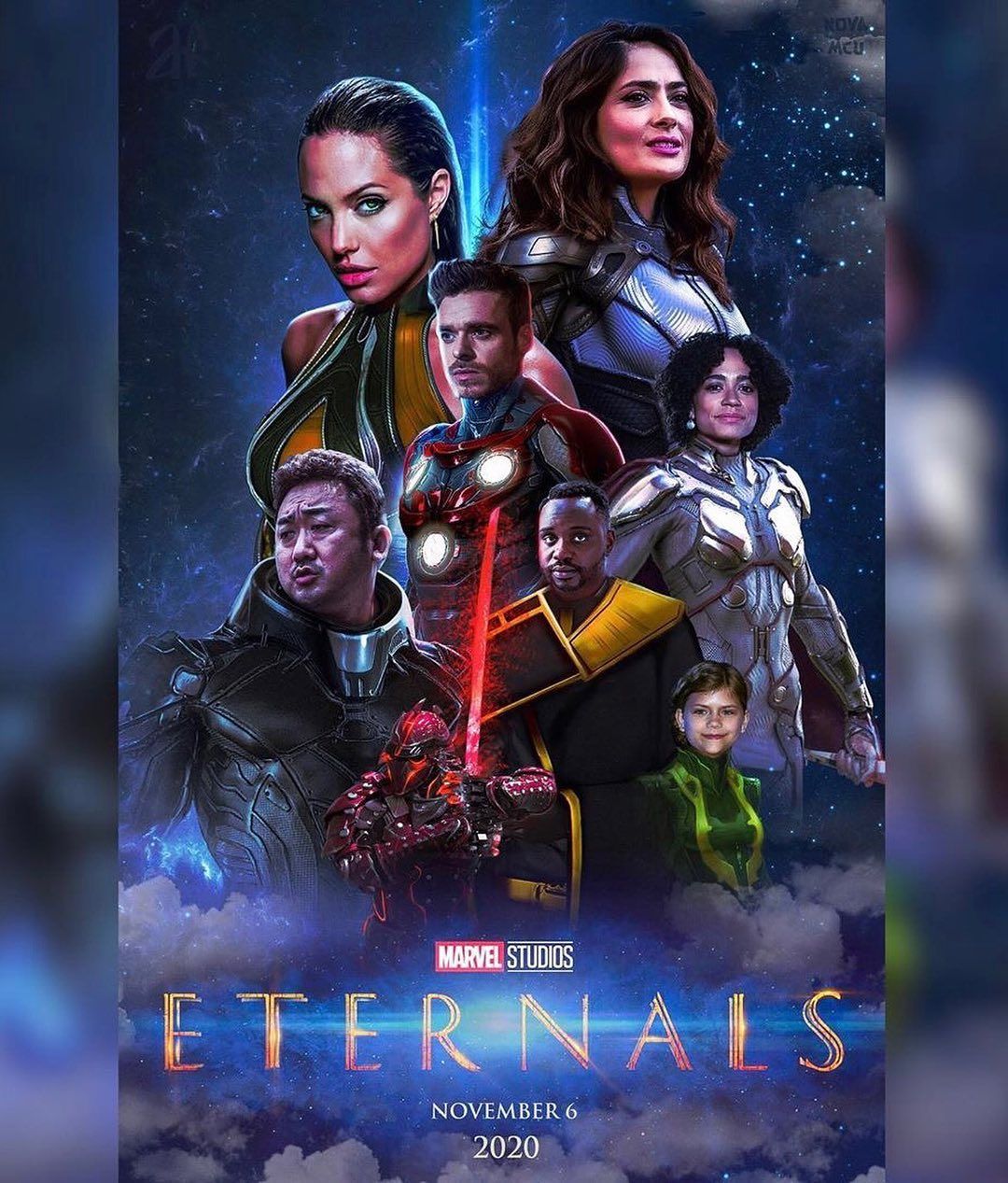 I en herlig, akkurat passe pompøs, trailer, hyllet nylig Marvel de største og mest følelsesmessige øyeblikkene fra sine mest kjente filmer – før de, halvveis ut, gav oss små klipp av kommende superheltfilmer.
Følgende filmer ligger nå på Marvel-tidslinjen, med disse premieredatoene:
Black Widow (9. juli 2021)
Shang-Chi and The Legend of the Ten Rings (3. september 2021)
Eternals (5. november 2021)
Spider-Man: No Way Home (17. desember 2021)
Doctor Strange in the Multiverse of Madness (25. mars 2022)
Thor: Love and Thunder (6. mai 2022)
Black Panther: Wakanda Forever (8. juli 2022)
The Marvels (11. november 2022)
Ant-Man and The Wasp: Quantumania (17. februar 2023)
Guardians of the Galaxy, Vol. 3 (5. mai 2023)
Les også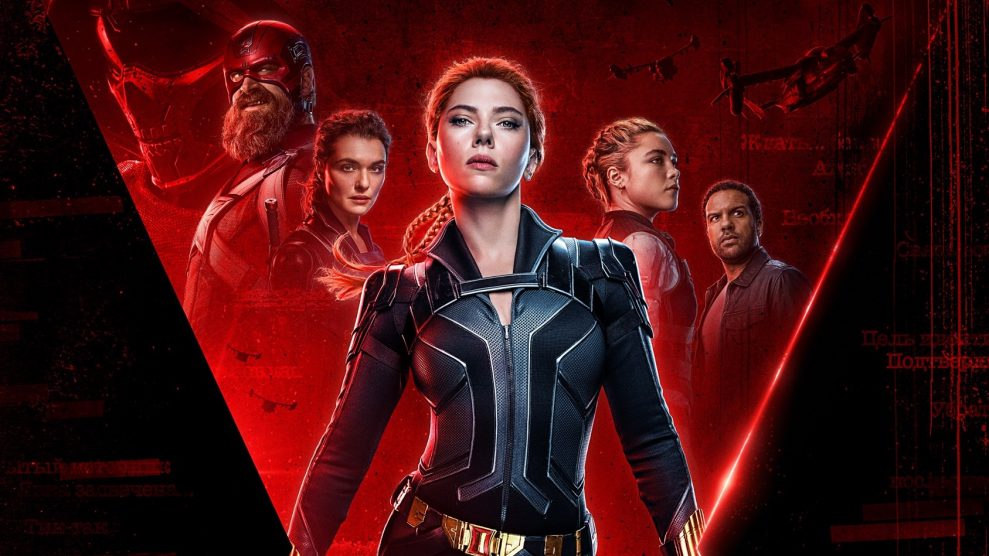 Så blir det interessant å se fremover hvor mange (om ikke alle) av Marvel-filmene som vil slippes rett-på-Disney+; og det selv post korona.
Først ut er Black Widow, med Scarlett Johansson i tettsittende drakt klar for å "kick ass"; filmen (som er korona-usatt hele 14 måneder) får simultanpremiere på kino (de som er åpne) samt Disney+ den 9. juli.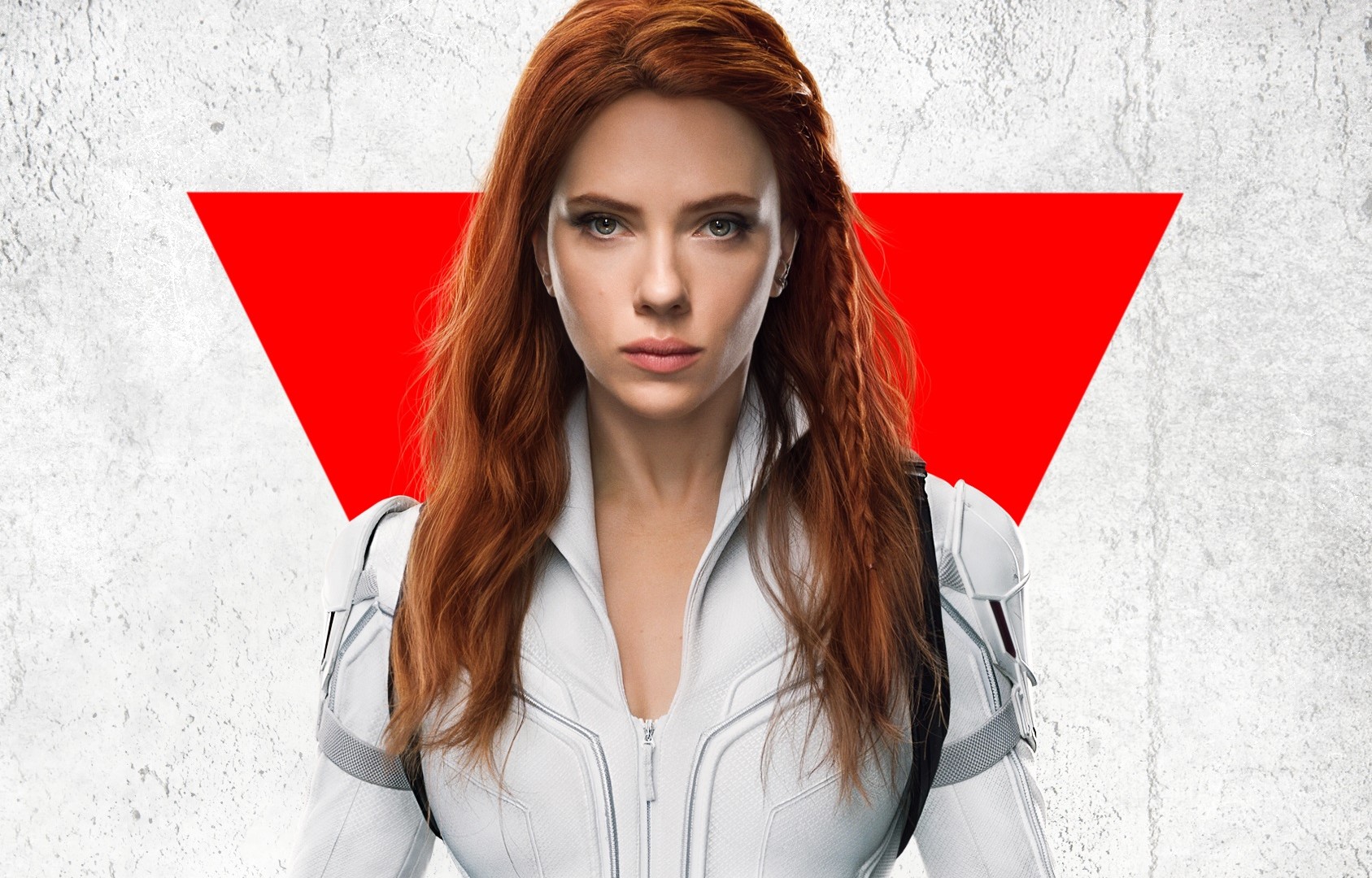 PS! Du kan lese anmeldelse av samtlige av Marvel-filmene her!