Som vi skrev om tidligere i dag, slipper rockelegenden Bruce Springsteen sitt 20. studioalbum "Letter to You" den 23. oktober.
Les også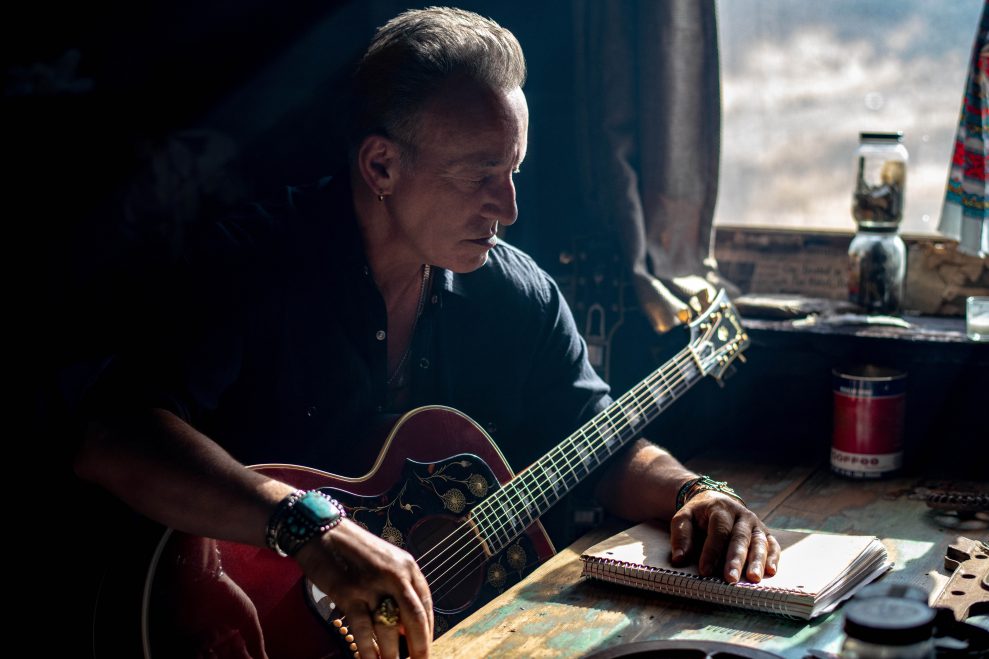 Nå har Columbia/Sony Music offisielt bekreftet utgivelsen, samt sluppet den første videoen fra albumet:
Springsteen uttaler i pressemeldingen:
"I love the emotional nature of "Letter To You". And I love the sound of the E Street Band playing completely live in the studio, in a way we've never done before, and with no overdubs. We made the album in only five days, and it turned out to be one of the greatest recording experiences I've ever had."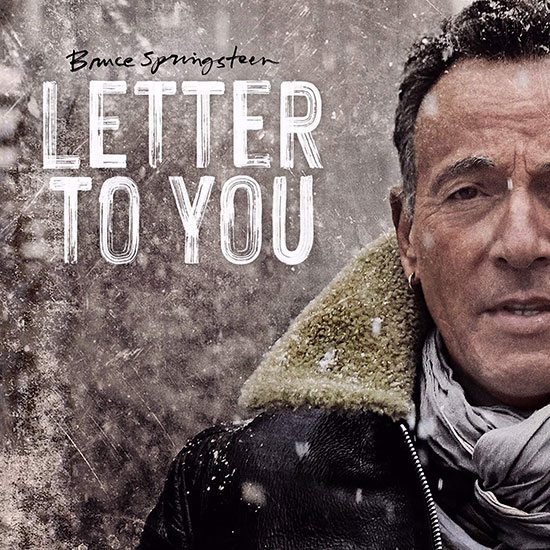 "Letter to You" inneholder ni nyskrevne sanger, samt tre nyinnspillinger av tidligere uutgitte sanger fra 1970-tallet: Janey Needs a Shooter, If I Was the Priest og Song for Orphans.
1. One Minute You're Here
2. Letter to You
3. Burnin' Train
4. Janey Needs a Shooter
5. Last Man Standing
6. The Power of Prayer
7. House of a Thousand Guitars
8. Rainmaker
9. If I Was the Priest
10. Ghosts
11. Song for Orphans
12. I'll See You in My Dreams
For de fem innspillingsdagene samlet Springsteen Roy Bittan, Nils Lofgren, Patti Scialfa, Garry Tallent, Stevie Van Zandt, Max Weinberg, Charlie Giordano og Jake Clemons i sitt hjemmestudio på ranchen i New Jersey.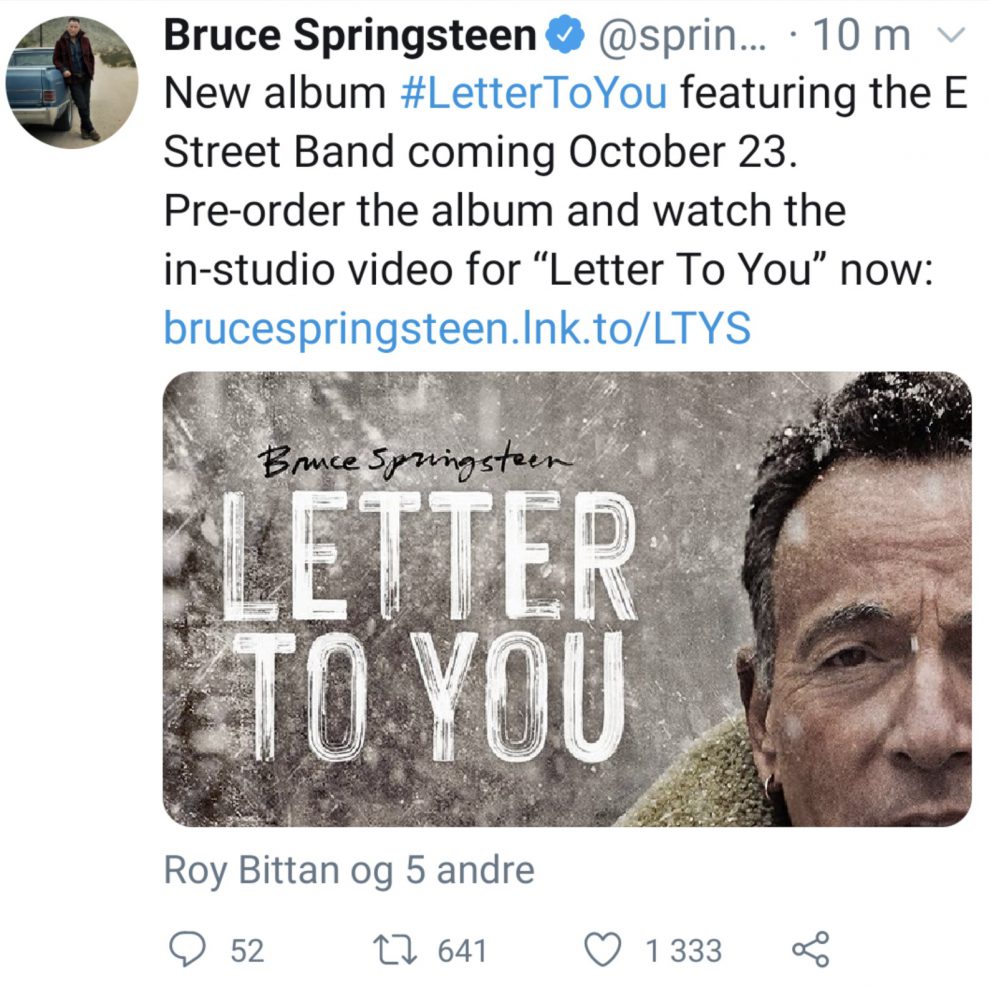 "Letter to You" er mikset av Bob Clearmountain og Bob Ludwig, produsenter er Springsteen og Ron Aniello. Albumets coverbilde ble skutt av Danny Clinch i 2018, i Central Park West, 72nd St. i New York, i nærheten av der Bruce Springsteen oppholdt seg under sitt "Springsteen on Broadway"-show.
Columbia Records beskriver albumet som: "A rock album fueled by the band's heart-stopping, house-rocking signature sound".
"Letter To You"
'Neath a crowd of mongrel trees
I pulled that bothersome thread
Got down on my knees
Grabbed my pen and bowed my head
Tried to summon all that my heart finds true
And send it in my letter to you
Things I found out through hard times and good
I wrote 'em all out in ink and blood
Dug deep in my soul and signed my name true
And sent it in my letter to you
In my letter to you
I took all my fears and doubts
In my letter to you
All the hard things I found out
In my letter to you
All that I've found true
And I sent it in my letter to you
I took all the sunshine and rain
All my happiness and all my pain
The dark evening stars
And the morning sky of blue
And I sent it in my letter to you
And I sent it in my letter to you
In my letter to you
I took all my fears and doubts
In my letter to you
All the hard things that I found out
In my letter to you
All that I found true
And I sent it in my letter to you
I sent it in my letter to you