Allerede i fjor vår annonserte Bruce Springsteen at han ville lansere et nytt album i løpet av 2020, med en påfølgende verdensturné akkompagnert av the E Street Band.
Noen turné ble det naturlig nok ikke noe av i korona-året 2020, men nå ser det ut til at albumet slippes den 23. oktober (to uker før det kommende presidentvalget i USA…).
Tittelen blir visstnok: "LETTER TO YOU".
Albumet lå tidligere i dag tilgjengelig på Amazon UK, men er nå tatt ned (sikkert som følge av en meget sint telefon fra Springsteens manager, Jon Landau).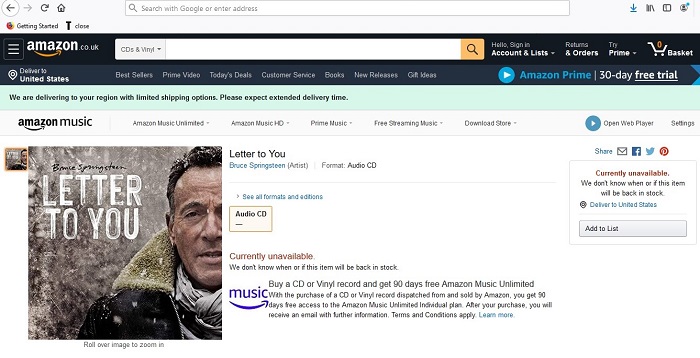 "Letter to You" blir rockelegendens første utgivelse siden fjorårets kritikerroste soloalbum "Western Stars", og første med the E Street Band siden "High Hopes" (2014).
Springsteen har benyttet lockdown under koronapandemien som din personlige trøster og DJ i spesialshowet «From My House To Yours» på radiokanalen SiriusXM. I den femte utgaven av radioshowet tok han bladet fra munnen, hyllet George Floyd og refset Donald Trump. Hvorpå han uttalte:
"As we speak, 40 million people are unemployed. One hundred thousand-plus citizens have died from Covid-19, with only the most tepid and unfeeling response from our White House.
As of today, our black citizens continue to be killed unnecessarily by our police on the streets of America. And as of this broadcast, the country was on fire and in chaos."
Les også
Den amerikanske rockeren har tydeligvis også tilbrakt store deler av det siste året i sitt eget hjemmestudio på ranchen i New Jersey – noe hans kone, Patti Scialfa nylig bekreftet til Rolling Stone.
Albumet får følgende sanger:
Bruce Springsteen: Letter to you
01 "One Minute You're Here"
02 "Letter To You"
03 "Burnin' Train"
04 "Janey Needs A Shooter"
05 "Last Man Standing"
06 "The Power Of Prayer"
07 "House Of A Thousand Guitars"
08 "Rainmaker"
09 "If I Was The Priest"
10 "Ghosts"
11 "Song For Orphans"
12 "I'll See You In My Dreams"
Janey Needs A Shooter, If I Was The Priest og Song For Orphans er nyinnspillinger av tidligere uutgitte sanger. House Of A Thousand Guitars er sannsyngligvis en coverlåt fra Willie Nile.
Det, enn så lenge, offisielt ubekreftede albumet støttes opp av velinformerte kilder fra aktører nær Springsteen, som blant annet Stan Goldstein og New Jersey Arts. Også Göteborgs-Posten har i dag omtalt det kommende albumet.
For knappe én uke siden postet musikkprodusent Ron Aniello en Instagram-Story med bilde av en storm og følgende hentydning: "It's coming…"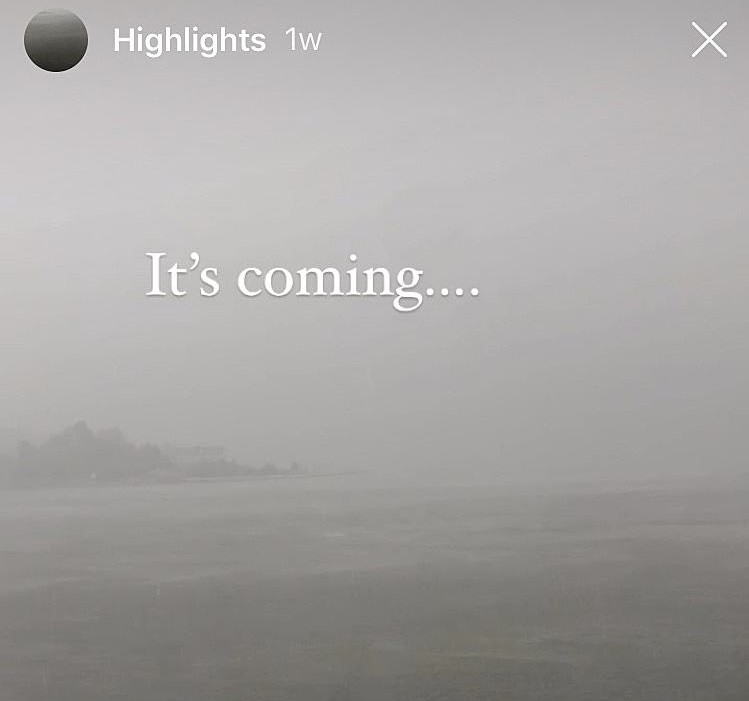 "Letter to You" er produsert av Springsteen og mangeårig samarbeidspartner Ron Aniello, og samtlige medlemmer av the E Street Band skal visstnok spille på det.
Ubekreftede rykter hevder at første singel vil slippes allerede i morgen.
Stay tuned!