Det er ikke småtterier Flemming Rasmussen og teamet hos Gryphon, i Danmark, har kommet opp med. Pendragon er ikke bare toppmodellen blant alle høyttalerne de lager, men også noe av de råeste vi har sett. Fra noen produsent. Høyttalerne, for det er fire stykker av dem, består av to basstårn, og to mellomtone og diskanttårn.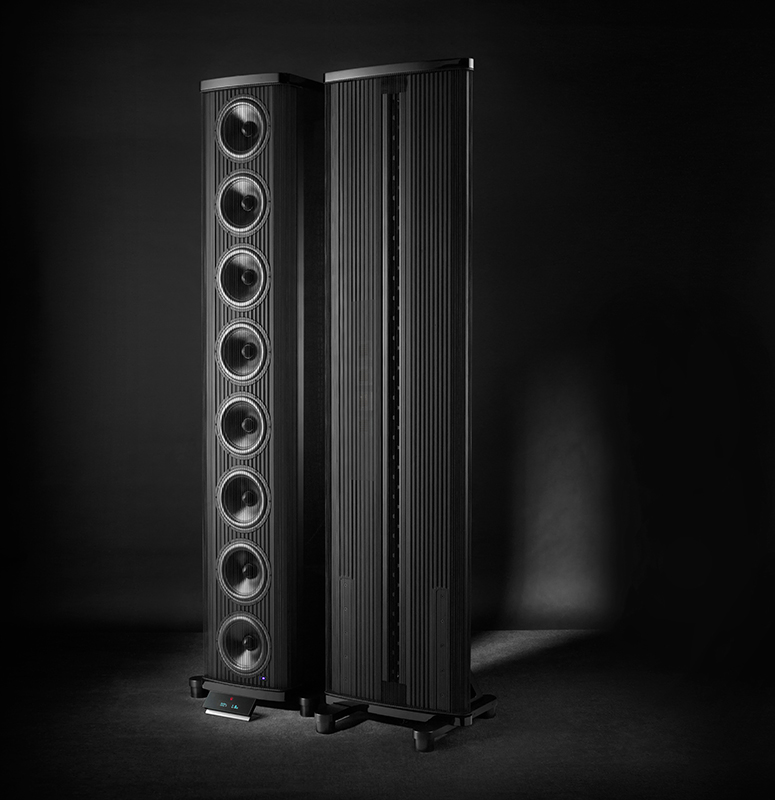 Basstårnene er aktive, det vil si at de har innebyggede forsterkere til alle høyttalerelementene. De åtte spesiallagede 20 cm basselementene drives av en tilpasset bassforsterker, som er i stand til å levere 1 kW effekt hele tiden, eller opp til 4 kW når det trengs. Det tilsvarer 4,5 hestekrefter, som Gryphon utrykker det i pressemeldingen.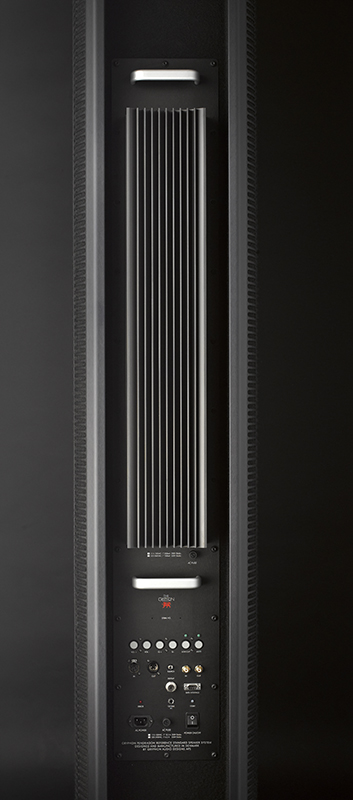 Høyttalerne har fleksible justeringsmuligheter for tilpasning av responsen i rommet, for siden de bokstavelig talt ruver, krever de også sitt for å settes opp og tilpasses rommet for en optimal lydopplevelse.
De andre tårnene som huser mellomtone og diskant, er bestykket med en magnetostatisk membran, som ikke er så ulik en elektrostat, men har magneter på baksiden av hele membranflaten. Som her er en langsgående vertikal magnestat som dekker 200 Hz – 18 kHz frekvensområde.
I tillegg sitter fire dipolare (Air Motion Transformers – stråler lyd fra begge sider) bånddiskanter i en vertikal rekke ved siden av magnestaten.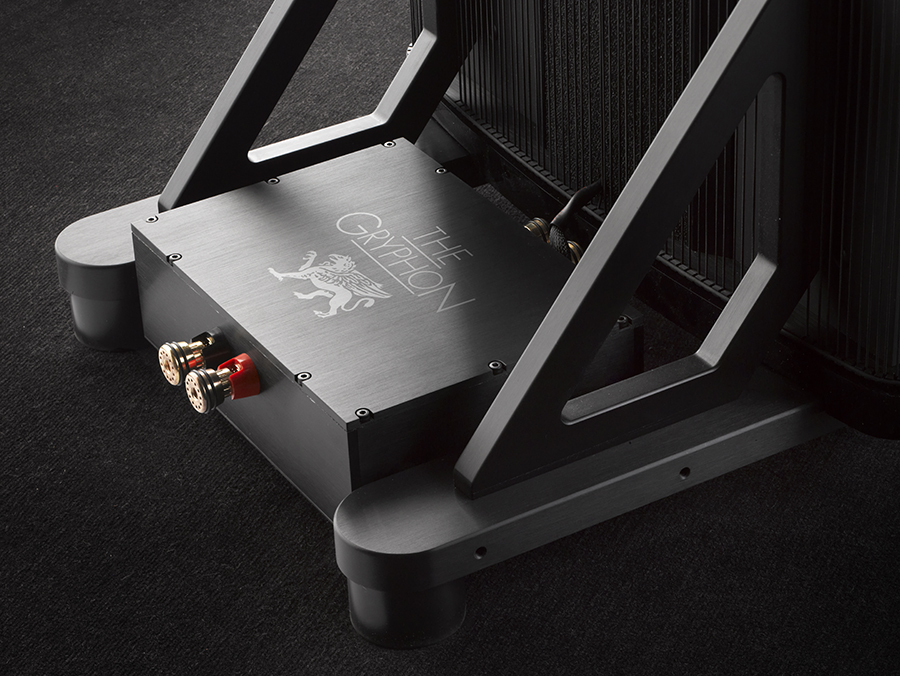 Alt dette utgjør et massivt treveis høyttalersystem, som strekker seg fra jordskjelvlignende 16 hz i bassen, til 32.000 hz i dskanten. Tall vi ikke ser ofte. Fra noen høyttalere.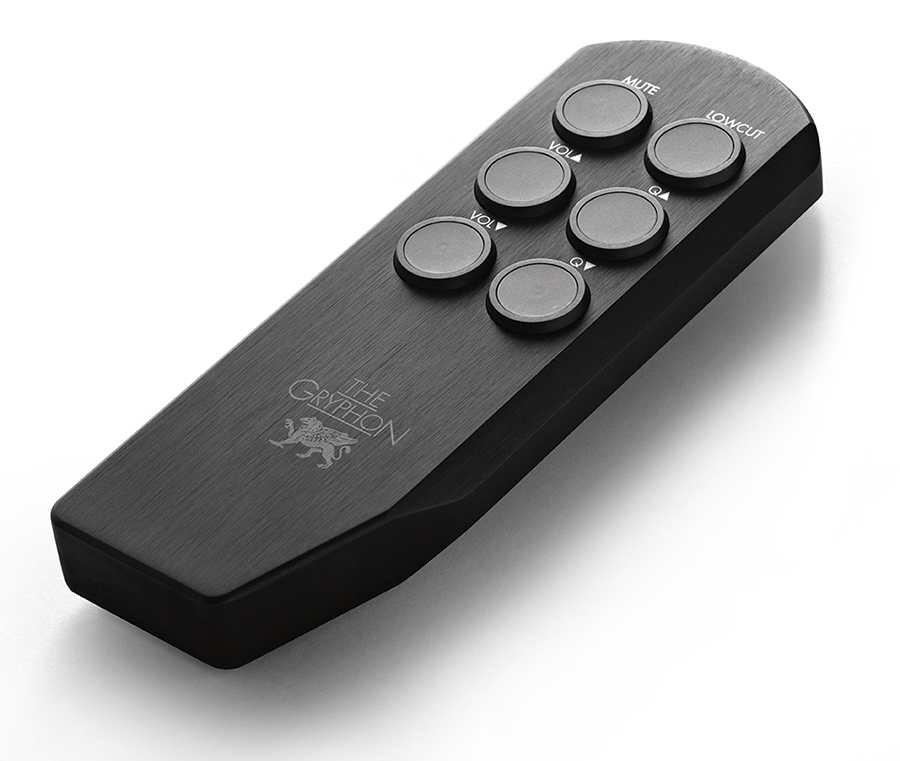 Pendragon kan dessuten fjernstyres. Det vil si, bassnivået, bassrespons og demping, kan styres fra en medfølgende fjernkontroll. Og en separat tegnrute viser innsttillingsvalgene til brukeren.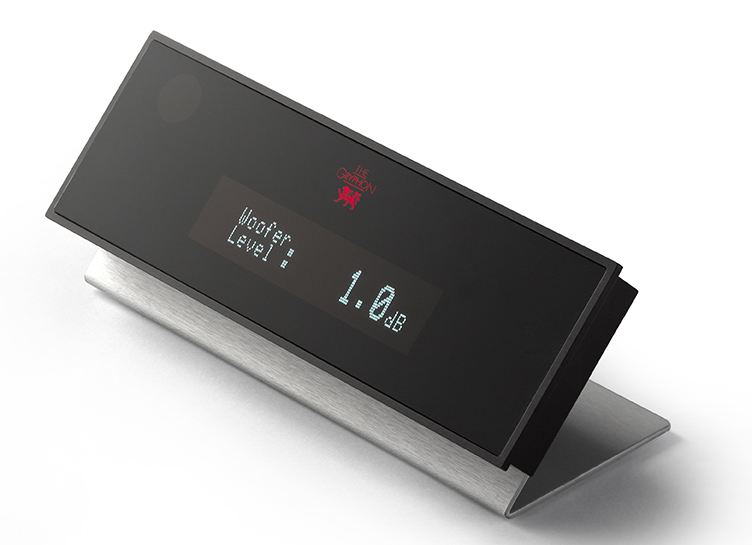 Pendragon skal koste 150.00 Euro, og gjetter jeg ikke feil, passer de fint sammen med Gryphons Pandora og Mephisto forsterkersettet, som altså bare skal drive magnestatene og de til sammen åtte AMT-diskantene.
Teknisk:
·        Three-way four-piece loudspeaker system
·        System response 16 – 32,000 Hz, + 3 dB (depending on Q setting and room size)
·        Separate active bass crossover network for each channel isolated in bass tower
·        Four dipolar AMT (Air Motion Transformer) super-tweeters per channel in vertical array
·        Wideband, dipolar thin-film planar magnetic, line source ribbon driver
·        Linear, push-pull ceramic magnet system
·        Reinforced, low-diffraction open baffle
·        Custom designed Gryphon Class A/B bass tower amplifiers, 1000W continuous, 4000W peak
·        Eight 8" bass drivers per channel for extreme speed and precision with massive air displacement
·        Suspended, dampened passive x-over for midrange and tweeter towers.
·        Triple-magnet bass driver motor system for maximum force and precise focus
·        Sealed bass enclosures with extensive internal bracing
·        Combination of pure wool and synthetic interior damping materials
·        Remote control for Q setting, Bass Level and Low Cut
·        Integrated Linkwitz-Greiner Q Controller with preset and custom Q settings for ideal low frequency integration in any room
·        Gryphon internal wiring
·        Power consumption at idle below latest EU requirements
·        L link remote start up circuitry
·        Non-invasive protection system
·        Stylish string grille for driver protection
·        Designed and built in Denmark