Siden oktober i fjor har Bruce Springsteen levert et unikt show-konsept på legendariske Broadway, New York.
På det intime The Walter Kerr Theatre, midt i hjertet av Broadway, har The Boss fem kvelder i uken presentert oss høydepunkter fra sin lange musikalske karriere, det hele krydret med fascinerende, rørende, morsomme og triste anekdoter fra hans unike liv og amerikansk samtidshistorie. Der den røde tråden er hans memoarer fra boken "Born to Run".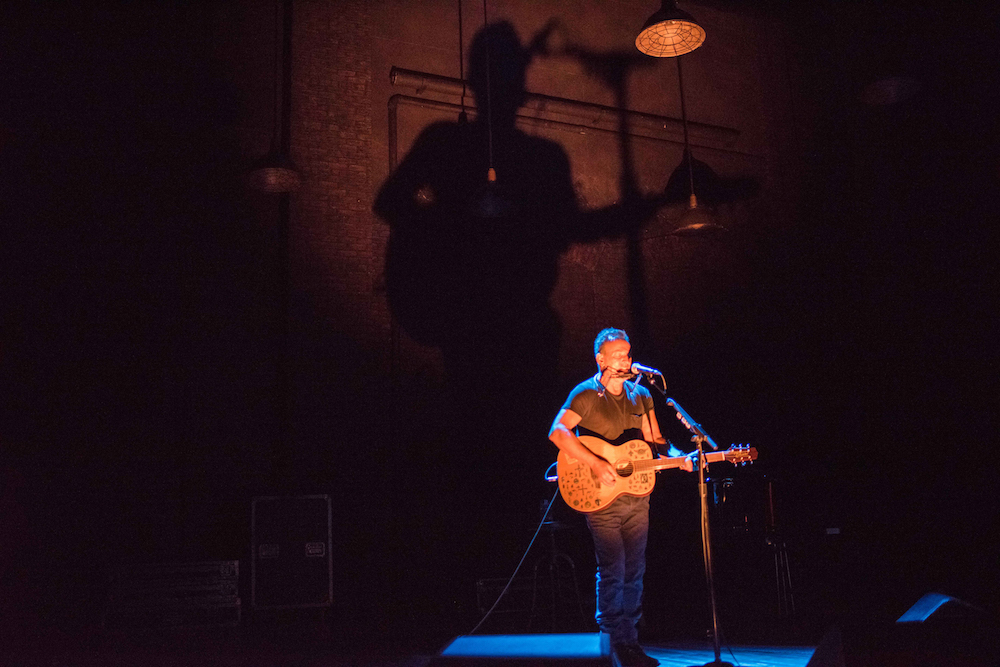 Lyd & Bilde var så heldig å overvære dette unike showet, "Springsteen on Broadway", i desember i fjor, vår anmeldelse kan du lese her. Et show som kveld etter kveld består av de eksakt 15 samme sangene (fullstendig uvanlig i Springsteen-sammenheng), og som Sjefen mange ganger har forlenget levetiden på. Opprinnelig skulle det være kun 40 show, når Springsteen nå avslutter Broadway-karrieren (den 15. desember) vil han ha fremført 236 (!) show.
I juni ble Bruce Springsteen hedret med en Tony Awards for "Springsteen on Broadway". Du kan se et lite utdrag fra showet her (fremført under Tony-utdelingen, 10. juni 2018):
PS! Les her om den ene kvelden The Boss avvek fra setlisten…
Med showet «Springsteen on Broadway» spiller Bruce Springsteen (68) på en av de minste scenene han har opptrådt på i løpet av de siste 40 årene. Megarockestjernen som er mest kjent for sine legendarisk lange maratonkonserter, med et publikum på 30-80.000, har nå valgt å gå i stikk motsatt retning. The Walter Kerr Theatre i New York har kun 960 sitteplasser, og Sjefen gjennomfører hele 236 (!) show i perioden 3. oktober 2017-15. desember 2018.
Et show det har vært tilnærmet umulig å skaffe billetter til, og der prisene på svartebørsmarkedet har ligget fra 20.000,- til flere hundretusen.
På grunn av den svært begrensede tillgangen, og den meget høye etterspørselen, spådde vi allerde når de første 40 showene ble annonsert, at "Springsteen on Broaway" en dag ville lanseres på Blu-ray.
MEN, ved hjelp av våre kjære venner hos Netflix (og helt sikkert godt hjulpet Springsteens vennskap med Ted Sarandos, Chief Content Officer hos Netflix), blir nå hele showet filmet og får global Netflix-premiere på avslutningsdagen av showet, den 15. desember.
I pressemeldingen uttaler Sarandos (som vi intervjuet i Roma tidligere i år):
"We are thrilled to bring Bruce Springsteen — a master storyteller, humanitarian and voice of the everyman — to Netflix in this historic one man show. This groundbreaking experience defies the boundaries of theater, concerts and film and will give our global audience an intimate look at one of the biggest cultural icons of our time."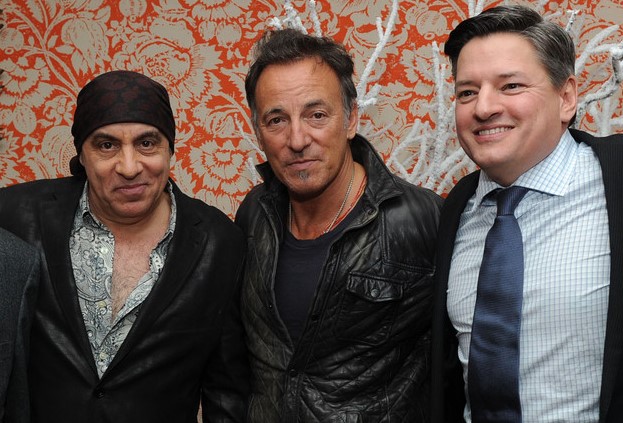 Springsteens manager, Jon Landau, har følgende å tilføye:
"The purpose of the film is to bring this incredibly intimate show to Bruce's entire audience intact and complete. In addition to its many other virtues, Netflix has provided for a simultaneous worldwide release which is particularly important for our massive international audience. Ted Sarandos and the entire company's support has been a perfect match for Bruce's personal commitment to the filmed version of 'Springsteen on Broadway."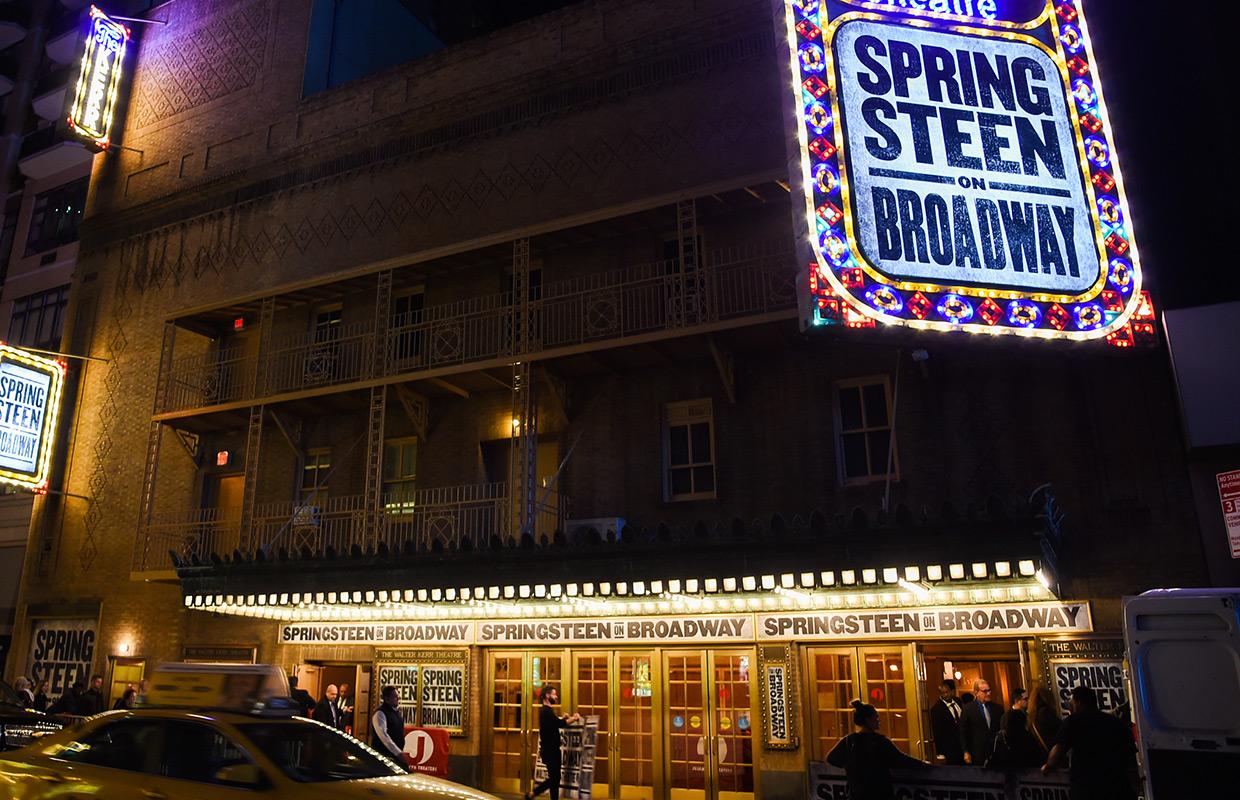 Netflix-filmen vil vise showet i sin fulle lengde, og regisseres av Springsteen "faste" regissør Thom Zimny.
I anledning den kommende Netflix-filmen, og avslutningen på showet, vil Lyd & Bilde nok en gang reise over dammen for å overvære "Springsteen on Broadway". Den nye anmeldelsen vår vil sammenfalle med Netflix-premieren og avsluttningen av Broadway-showene.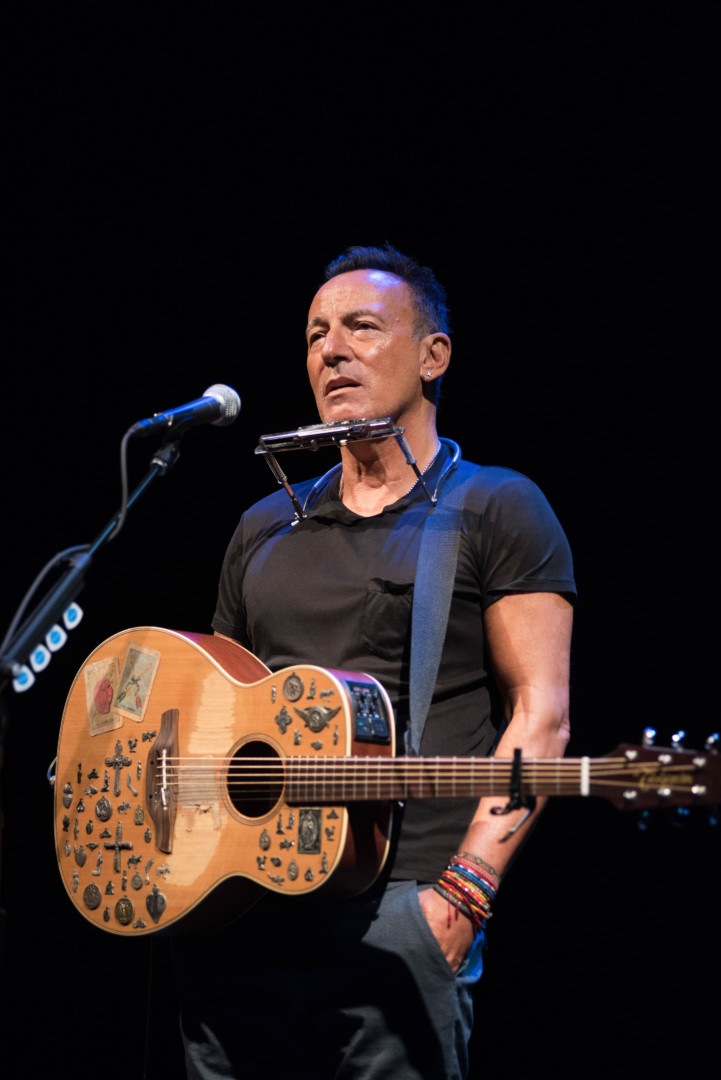 Som Springsteen selv uttalte i pressemeldingen: «In fact, with one or two exceptions, the 960 seats of the Walter Kerr Theatre is probably the smallest venue I've played in the last 40 years. My show is just me, the guitar, the piano and the words and music. Some of the show is spoken, some of it is sung. It loosely follows the arc of my life and my work. All of it together is in pursuit of my constant goal to provide an entertaining evening and to communicate something of value».
Disse sangene spiller Springsteen, soloakustisk, under "Springsteen on Broadway":
Growin' Up
My Hometown
My Father's House
The Wish
Thunder Road
The Promised Land
Born in the U.S.A.
Tenth Avenue Freeze-Out
Tougher Than the Rest
Brilliant Disguise
Long Walk Home
The Rising
Dancing in the Dark
Land of Hope and Dreams
Born to Run
Les mer om Broadway-showene her.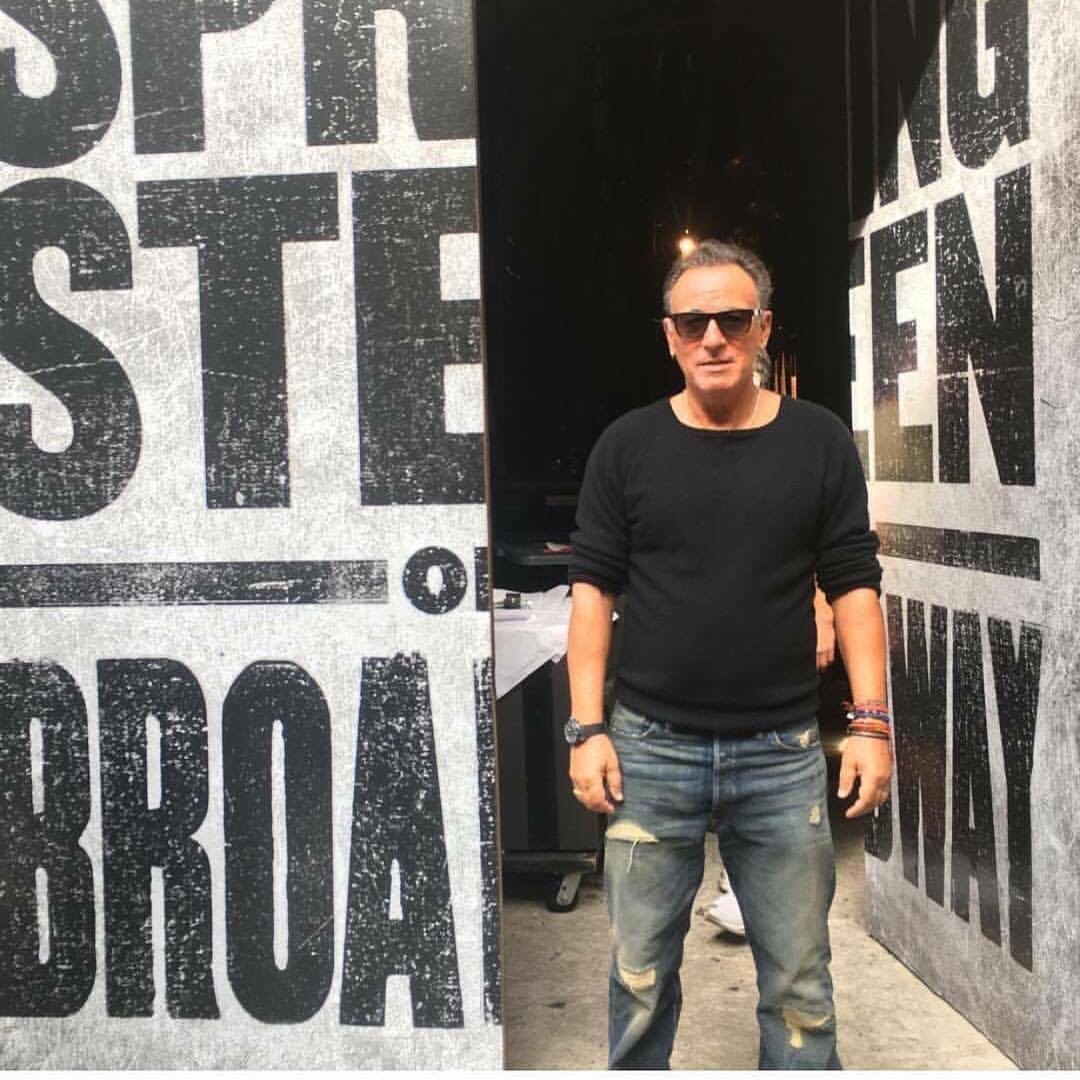 Du kan lese hele pressemeldingen på Bruce Springsteens hjemmeside.