At strømmekrigen mellom de internasjonale gigantene har tiltatt det siste året er det ingen tvil om. Alt dette kommer oss forbrukere til gode – med et stadig større utvalg av kvalitetsserier og -filmer.
Les også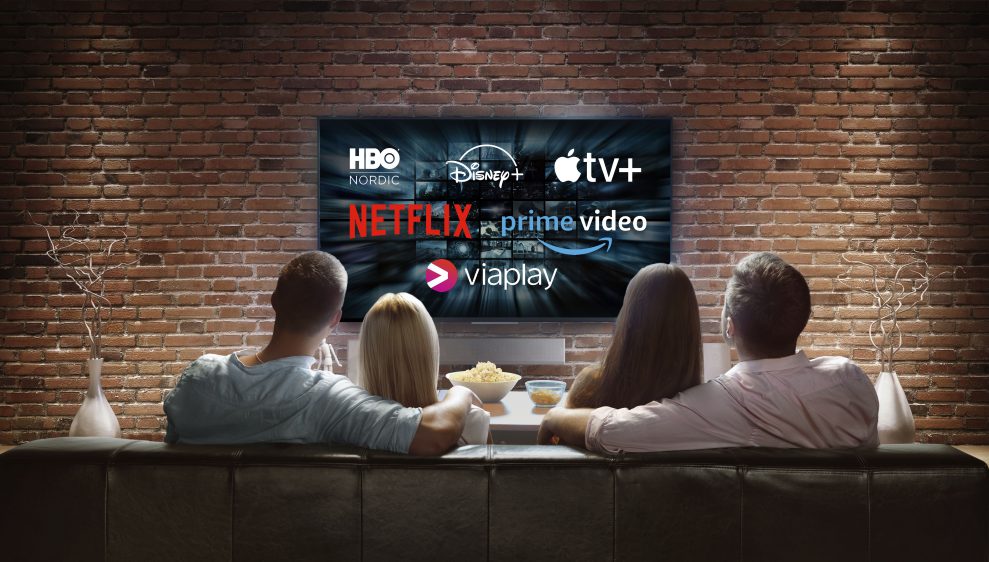 Med vedvarende koronapandemi, og påfølgende stengte kinoer, er det fortsatt TV-skjermen vi må vende oss til for å bli underholdt. Og i mai er det bare å bunkre opp med snacks og Aass øl – og forberede seg på liggesår. For nå kan du tilbringe mange timer foran den "sorte boksen"!
I mai måned lanseres rekordmange titler på de største tjenestene, hele 313 (!) nye, og gamle, serier og filmer kan du nyte foran storskjermen de kommende fire vår-/sommerukene – det sagt, her lanseres det også mye gammelt "møl".
Innimellom, dog, krydres mailreleasene med noen virkelige godbiter, som Emma Stone i Cruella på Disney+, Henriette Steenstrup i komiform i Pørni på Viaplay, Anna Kendrick i romantisk stemning i Love Life på HBO Nordic, fransk grøss med Oxygen på Netflix og Star Wars-fansen får (forhåpentligvis) slukket tørsten med The Bad Batch på Disney+.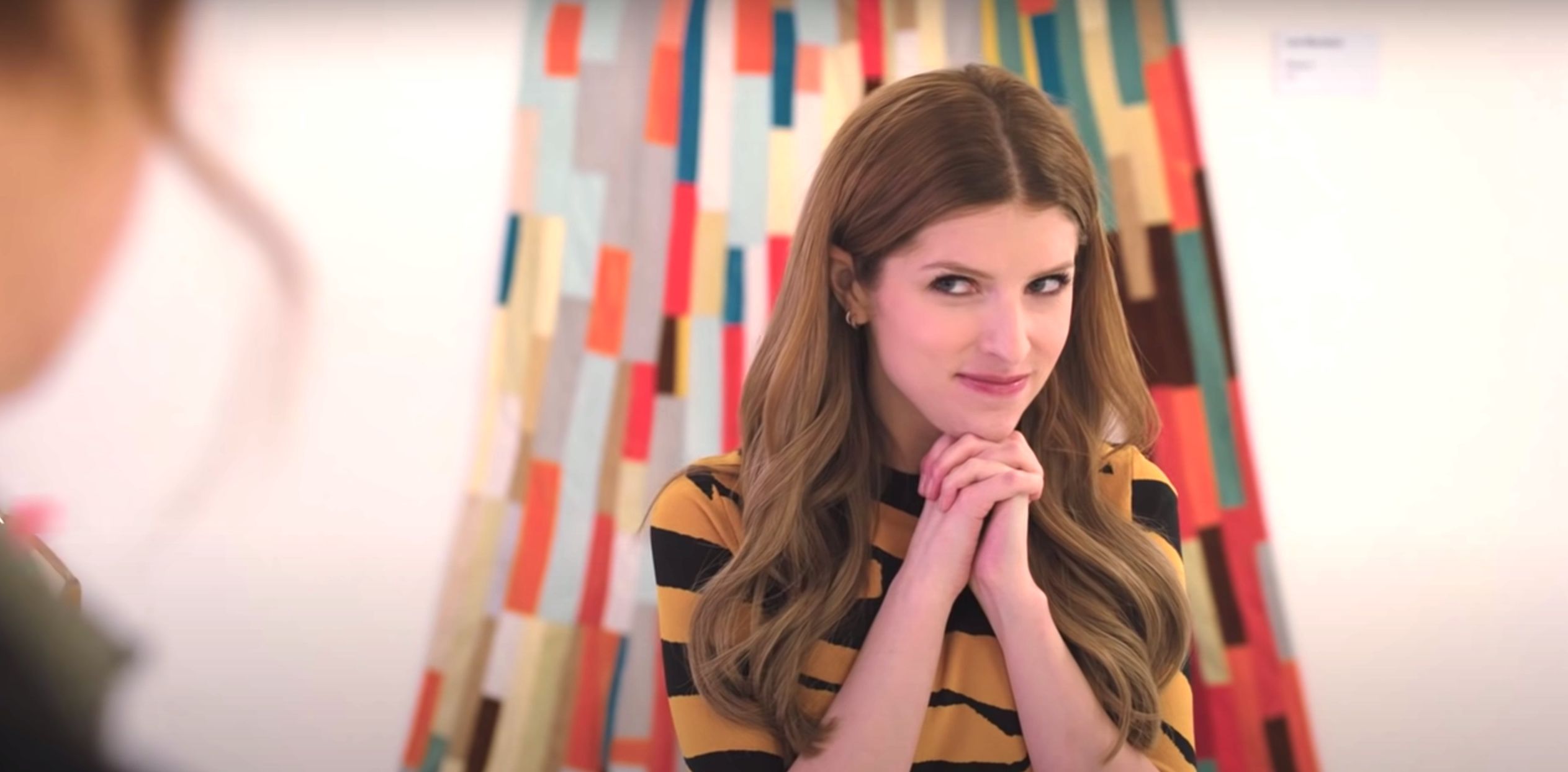 Kan muligens Alec Baldwin overraske med Chick Fight på Prime Video? Vi er skeptiske. Da er vi langt mer positivt innstilt til The Underground Railroad (på samme strømmetjeneste); og Mythic Quest: Raven's Banquet (Apple TV+) vil muligens falle i smak hos gamingfansen.
Nykommeren Paramount+ har en særdeles tynn smørbrødliste i mai, kanskje med unntak av andresesong av The Hills: New Beginnings.
Netflix lokker også med superhelt-serien Jupiter's Legacy, med Josh Duhamel, Ben Daniels, Leslie Bibb i hovedrollene.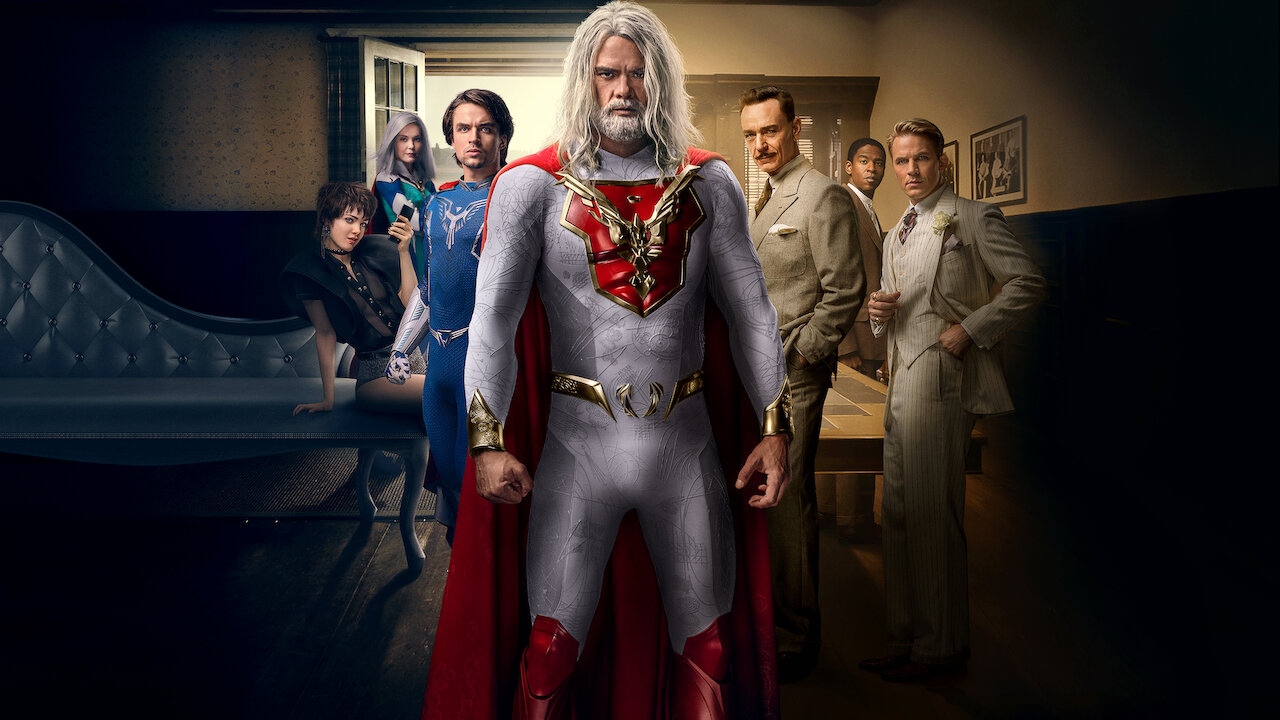 Gå heller ikke glipp av avslutningen på Mare of Easttown (HBO), med Kate Winslet i en av sine sterkeste rolleprestasjoner.
Klynger du deg fortsatt til fysiske medier, så anbefaler vi 4k UHD BD-utgivelsen av Mulan.
God fornøyelse – og nest uke kommer sommeren 😊
RELEASELISTE MAI:
1. mai
Bad Boys for Life (Prime Video)
Tyler Perry's The Single Moms Club (Netflix)
Angel Has Fallen (Netflix)
Midsommar (Netflix)
Below Deck, sesong 3 (Netflix)
Below Deck, sesong 4 (Netflix)
It's Always Sunny in Philadelphia, sesong 14 (Viaplay)
No Activity, sesong 4 (Paramount+)
Coroner, sesong 3 (Paramount+)
Sgt. Stubby: An American Hero (Paramount+)
Sorry We Missed You (Paramount+)
Buddy Games (Paramount+)
Peninsula (Paramount+)
21 Bridges (Paramount+)
2. mai
Vincenzo, sesong 1 (Netflix)
Bastille Day (HBO)
A Bigger Splash (HBO)
Elser (HBO)
Finding Your Feet (HBO)
The Guernsey Literary And Potato Peel Pie Society (HBO)
Hope Gap (HBO)
Love, Rosie (HBO)
A Most Wanted Man (HBO)
The Program (HBO)
Sense of An Ending (HBO)
Tusenbröder – Återkomsten (HBO)
Ondskan (HBO)
Kill Your Darlings (HBO)
The Journey (HBO)
3. mai
Fear the Walking Dead, sesong 6, eps. 11 (HBO)
Real Time with Bill Maher, sesong 19, eps. 14 (HBO)
The Nevers, sesong 1, eps. 4 (HBO)
Pose, sesong 3 (HBO)
Downton Abbey (Netflix)
The Fosters, sesong 1-5 (Viaplay)
Outlawed (Blu-ray)
Crisis (Blu-ray)
The Seventh Day (Blu-ray)
The Terror, sesong 1 (Blu-ray)
Big Fish (4K UHD BD)
Unckle Peckerhead (Blu-ray)
A Woman of Paris (Blu-ray)
Hunter X Hunter: Set 4 (Blu-ray)
A Ghost Waits (Blu-ray)
The Legend of Billie Jean (Blu-ray)
Legionnaire (Blu-ray)
4. mai
Talladega Nights: The Ballad of Ricky Bobby (Prime Video)
Selena: The Series, sesong 2 (Netflix)
Navillera, sesong 1 (Netflix)
Trash Truck, sesong 2 (Netflix)
Blue Story (Netflix)
Hightown, sesong 1 (Viaplay)
5. mai
Mayans MC, sesong 3, eps. 9 (HBO)
Supergirl, sesong 6, eps. 6 (HBO)
The Brother's Grimsby (Viaplay)
6. mai
The Handmaid's Tale, sesong 4, eps. 4 (HBO)
The Wife (Viaplay)
7. mai
The Boy from Medellín (Prime Video)
Manifest, sesong 3, eps. 6 (HBO)
Birdgirl, sesong 1, eps. 4 (HBO)
Monster (Netflix)
Girls from Nowhere, sesong 2 (Netflix)
Mad for Each Other, sesong 1 (Netflix)
Monster (Netflix)
Milestone (Netflix)
Grown-ish, sesong 1-3 (Disney+)
Rosewood, sesong 1-2 (Disney+)
Afrikas skjulte underverker, sesong 1 (Disney+)
Valley of the Boom, sesong 1 (Disney+)
Made in a Day, sesong 1 (Disney+)
Ferdinand (Disney+)
Apeplaneten (1968) (Disney+)
Apeplanetens hemmelighet (Disney+)
Flukten fra Apeplaneten (Disney+)
Kampen om Apeplaneten (Disney+)
Slaget om Apeplaneten (Disney+)
Planet of the Apes (2001) (Disney+)
Dawn of The Planet of The Apes (Disney+)
War for The Planet of The Apes (Disney+)
Kjønnsrevolusjonen (Disney+)
Sniper: Assassin's End (Viaplay)
Four Weddings and a Funeral (Viaplay)
8. mai
The Broken Hearts Gallery (Viaplay)
Spontaneous (Paramount+)
Dreamland (Paramount+)
9. mai
Super Me (Netflix)
Vincenso (Netflix)
10. mai
Goosebumps 10 (Prime Video)
Fear the Walking Dead, sesong 6, eps. 12 (HBO)
The Nevers, sesong 1, eps. 5 (HBO)
Mare of Easttown, sesong 1, eps. 4 (HBO)
Real Time with Bill Maher, sesong 19, eps. 15 (HBO)
Blindspot, sesong 5 (Viaplay)
Justice Society: World War II (Blu-ray)
Dinner with Friends (Blu-ray)
Mobile Suit Gundam F91 (Blu-ray)
Frankie Drake Mysteries, sesong 4 (Blu-ray)
Giants and Toys (Blu-ray)
Cannon Busters: The Complete Series (Blu-ray)
Tom Cruise: 5 Movie Collection (Blu-ray)
The Playboy of the Western World (Blu-ray)
11. mai
Money, Explained (Netflix)
The Crime of the Century (HBO)
12. mai
Mayans MC, sesong 3, eps. 10 (HBO)
Supergirl, sesong 6, eps. 7 (HBO)
The Upshaws, sesong 1 (Netflix)
Dance on the Forty One (Netflix)
13. mai
The Handmaid's Tale, sesong 4, eps. 5 (HBO)
Holy Father (HBO)
Escape Room (Prime Video)
Castlevania, sesong 4 (Netflix)
14. mai
I Care a Lot (Prime Video)
Move to Heaven, sesong 1 (Netflix)
Love, Death & Robots, sesong 2 (Netflix)
Haunted, sesong 3 (Netflix)
I am All Girls (Netflix)
Ferry (Netflix)
The Strange House (Netflix)
Jungle Beat: The Movie (Netflix)
High School Musical: The Musical: The Series, sesong 2 (Disney+)
Morgan Freemans historie om Gud, sesong 1-3 (Disney+)
Sadie Sparks, sesong 1 (Disney+)
Bless This Mess, sesong 1-2 (Disney+)
Dangerous Minds – Valget er ditt (Disney+)
The Hot Chick (Disney+)
Let's Be Cops (Disney+)
Blond og blondere (Disney+)
Stuber (Disney+)
Brothers in Exile (Disney+)
Chasing Tyson (Disney+)
Deion's Double Play (Disney+)
The Dominican Dream (Disney+)
Little Big Men (Disney+)
Doc & Darryl (Disney+)
No Mas (Disney+)
Phi Slama Jama (Disney+)
Pony Excess (Disney+)
The Day the Series Stopped (Disney+)
Tim Richmond: To the Limit (Disney+)
The Good, the Bad, the Hungry (Disney+)
There's No Place Like Home (Disney+)
Year of the Scab (Disney+)
What Carter Lost (Disney+)
Hemmeligheten om Nazca (Disney+)
Expedition Everest (Disney+)
Birdgirl, sesong 1 eps. 5 (HBO)
Life in a Year (Viaplay)
15. mai
The Real Housewives of New York City, sesong 3 (Netflix)
The Real Housewives of New York City, sesong 4 (Netflix)
Mara (Viaplay)
16. mai
Spotlight (Prime Video)
Unfriended (Netflix)
Love or Money (Netflix)
Endless Love (Netflix)
Fifty Shades of Grey (Netflix)
Pitch Perfect 2 (Netflix)
The Interpreter (Netflix)
Boyhood (Netflix)
Try Hard, sesong 1 (Viaplay)
17. mai
Fear the Walking Dead, sesong 6, eps. 13 (HBO)
Real Time with Bill Maher, sesong 19, eps. 16 (HBO)
Mare of Easttown, sesong 1, eps. 5 (HBO)
The Nevers, sesong 1, eps. 6 (HBO)
The Little Things (Blu-ray)
The Final Stand (Blu-ray)
The Vanished (Blu-ray)
Beavis and Butt-Head: The Complete Collection (Blu-ray)
Fast Times at Ridgemont High, The Criterion Coll. (Blu-ray)
Spionen som kom inn fra kulden (Blu-ray)
Masculin Féminin, The Criteriom Colll. (Blu-ray)
Behind the Mask (Blu-ray)
Sequin in a Blue Room (Blu-ray)
Saw (Blu-ray)
Saw 1-8: The Legacy Coll. (Blu-ray)
18. mai
Sardar Ka Grandson (Netflix)
19. mai
Who Killed Sara?, sesong 2 (Netflix)
20mai
The Handmaid's Tale, sesong 4, eps. 6 (HBO)
Special, sesong 2 (Netflix)
Little Singham Telefeature 8 (Netflix)
Save Yourselves! (Viaplay)
21. mai
P!Nk Documentary, Unt. (Prime Video)
The Neighbor, sesong 2 (Netflix)
Master of None, sesong 1 (Netflix)
Al Rawabi School for Girls, sesong 1 (Netflix)
Army of the Dead (Netflix)
Jurassic World Camp Cretaceous, sesong 3 (Netflix)
Angel, sesong 1-5 (Disney+)
War of the Worlds, sesong 1-2 (Disney+)
Marvel Comics: Spider-Man (Disney+)
Marvel's M.O.D.O.K., sesong 1 (Disney+)
Extreme Rescues, sesong 1 (Disney+)
Renaissance Man (Disney+)
Gullivers reiser (Disney+)
127 timer (Disney+)
Breakthrough (Disney+)
The Day After Tomorrow (Disney+)
Flight of the Phoenix (Disney+)
Mission to Mars (Disney+)
Area 51: CIAs hemmelige filer (Disney+)
Seeker: The Dark is Rising (Disney+)
Army of the Dead (Netflix)
The New Mutants (Viaplay)
The Astronauts, sesong 1 (Paramount+)
22. mai
Ace Ventura: When Nature Calls (Prime Video)
Ace Ventura: Pet Detective (Prime Video)
The Grudge (Prime Video)
The Traitor (Viaplay)
23. mai
Thunder in My Heart, sesong 1 (Viaplay)
24. mai
The 5th Wave (Prime Video)
Real Time with Bill Maher, sesong 19, eps. 17 (HBO)
Mare of Easttown, sesong 1, eps. 6 (HBO)
In Treatment (HBO)
The Chi (HBO)
Black Monday (HBO)
Zack Snyder's Justice League (Blu-ray)
Zack Snyder's Justice League (4K UHD BD)
Line of Duty, sesong 1-6 (Blu-ray)
Line of Duty, sesong 6 (Blu-ray)
Run Hide Fight (Blu-ray)
Tom and Jerry: The Movie (Blu-ray)
Weird Wisconsin: The Bill Reban Coll. (Blu-ray)
The Saint (Blu-ray)
Get Rich or Die Tryin' (Blu-ray)
One Armed Boxer (Blu-ray)
Rosemary's Baby (Blu-ray)
The Last Castle (Blu-ray)
The Tuxedo (Blu-ray)
The Strange World of Gurney Slade (Blu-ray)
Time and Tide (Blu-ray)
To Olivia (Blu-ray)
Mobile Suit Gundam 0083 (Blu-ray)
Minari (Blu-ray)
The Swordsman (Blu-ray)
Mission: Impossible (Blu-ray)
The Silence Before Bach / Mudanza (Blu-ray)
26. mai
Baggio: The Divine Ponytail (Netflix)
Nail Bomber: Manhunt (Netflix)
High on the Hog (Netflix)
Mr. Inbetween (HBO)
27. mai
Ragnarok, sesong 2 (Netflix)
The Handmaid's Tale, sesong 4, eps. 7 (HBO)
Black Space, space 1 (Netflix)
Soy Rada: Serendipity (Netflix)
Eden (Netflix)
Eternal Beauty (Viaplay)
28. mai
Lucifer, sesong 5, del 2 (Netflix)
Dirt, sesong 1-2 (Disney+)
Rebel, sesong 1 (Disney+)
Uglehuset, sesong 1 (Disney+)
Glee: The 3D Concert Movie (Disney+)
A Walk in the Clouds (Disney+)
Hope Floats (Disney+)
Martha Marcy May Marlene (Disney+)
Launchpad Presents: Amerikansk Eid (Disney+)
Launchpad Presents: Voksende huggtenner (Disney+)
Launchpad Presents: Å være en tiger (Disney+)
Launchpad Presents: En liten prinsesse (Disney+)
Launchpad Presents: The Last of the Chupacabras (Disney+)
Notre-Dame: Kampen mot brannen (Disney+)
Storslåtte Pompeii: På flukt (Disney+)
Marvel Comics: The Incredible Hulk (Disney+)
The Mauritanian (Prime Video)
Panic, sesong 1 (Prime Video)
Resistance (Viaplay)
29. mai
A Beautiful Day in The Neighborhood (Prime Video)
Target Number One (Viaplay)
31. mai
Mare of Easttown, sesong 1, eps. 7 (HBO)
The Parisian Agency: Exclusive Properties, sesong 1 (Netflix)
Racket Boys, sesong 1 (Netflix)
2067 (Blu-ray)
Last Action Hero (4K UHD BD)
Last Action Hero, Lim. Steelbook ed. (4K UHD BD)
The World of Wong Kar-Wai, The Criterion Coll. (Blu-ray)
Blood and Boil (Blu-ray)
The Sting (4K UHD BD)
Animal House (4K UHD BD)
Shrek (4K UHD BD)
Sound of Metal (Blu-ray)
Mobil Suit Gundam Seed (Blu-ray)
Doctor Who, sesong 19, Lim. Coll. ed. (Blu-ray)
Doctor Who, sesong 12, Lim. Coll. ed. (Blu-ray)
Over the Edge (Blu-ray)
Lake Mungo (Blu-ray)
The Devil-Ship Pirate (Blu-ray)
Duel (Blu-ray)
Stardust (Blu-ray)
One Cut of the Dead (Blu-ray)
Mulan (Blu-ray)