I sommer turnerer Bruce Springsteen med «The River Tour 2016» i hele Europa. I juni/juli spiller han i Skandinavia – der samtlige konserter er utsolgt.
Slapp av, vi kan hjelpe deg!
Vinneren av denne konkurransen får 3 stk. konsertbilletter til «The River Tour 2016» i Parken, København den 22. juni.
Svar på følgende spørsmål, og de tre konsertbillettene kan bli dine:
Hva heter samleboksen som Bruce Springsteen gav ut den 4. desember i fjor?
Hvor mange år fyller Springsteen den 23. september i år?
Hvor mange konserter spiller The Boss og hans E Street Band i Skandinavia i sommer?
Lyd & Bilde var tilstede på Springsteen konsert i New York den 28. mars, les vår anmeldelse av konserten.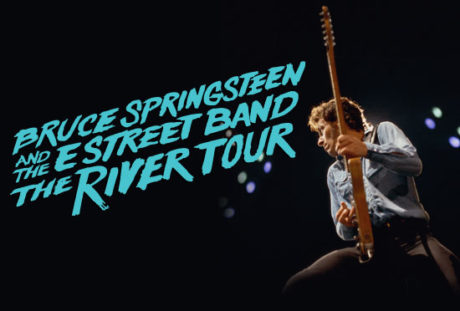 Premie *
Vi trekker 1 vinner som får 3 stk. konsertbilletter til:
Bruce Springsteen & the E Street Band
«The River Tour 2016»
Telia Parken Stadion, København, Danmark
Onsdag 22. juni kl. 20:00
Billettene er 3 stk. sitteplasser, samlet, på Nedre A3-tribune.
Svarfrist: 8. juni 2016
* NB! Premiene inkluderer IKKE reise og opphold til/i København.