Amerikanske SV Sound fremstiller høyttalere og forsterkere til hjemmekinobruk. Vi snakker høyttalere i den effekt- og volummessige tyngre enden, men til forholdsvis tilgjengelige priser. Høyttalerne håndbygges i Østen og leveres til distributøren direkte fra fabrikken.
De to nyeste skuddene på stammen er subwooferne SB-2000 og PB-2000. Forbokstavene står for henholdsvis "sealed box" (lukket) og "ported box" (bassrefleks). 2000-serien er en storebror til den kritikerroste 1000-serien. Innmaten er imidlertid helt ny, i form av et nyutviklet 12-tommers basselement og en kraftigere digital effektforsterker. Forsterkeren, kalt Sledge STA-500D, leverer 500 W RMS og hele 1.100 W dynamisk (hvordan sistnevnte er oppnådd opplyses ikke).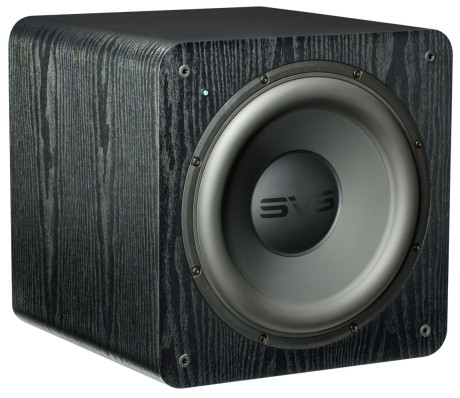 Den lukkede utgaven er omtrent så kompakt som det lar seg gjøre med en 12-tommers bass, nemlig en terning med en sidelengde på knappe 36 cm. Bassrefleksutgaven er godt og vel dobbelt så stor, så her er det grunn til å forvente et noe høyere maksimalt lydtrykk. Begge modellene oppgis til å kunne gå ned under den hørbare grensen i bassen (henholdsvis 19 Hz og 17 Hz).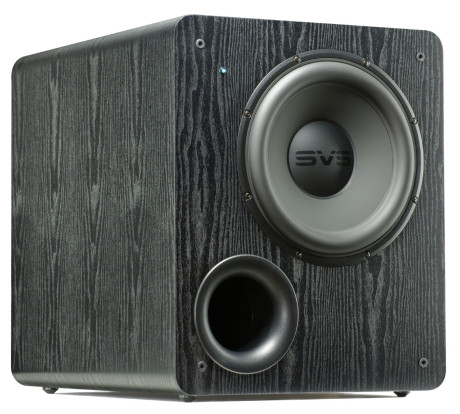 Skulle de to nye modellene likevel virke for små, har SVS også større modeller på programmet, som 13-tommers-modellen SB13-Ultra.
FAKTA SB-2000
Kabinettype: Lukket
Bestykning: 1 x 12″
Frekvensområde: 19-220 Hz (+/- 3 dB)
Forsterkereffekt: 500 W RMS
Mål: 35,8 x 35,8 x 35,8 cm (BxHxD)
Pris: 5.990 kr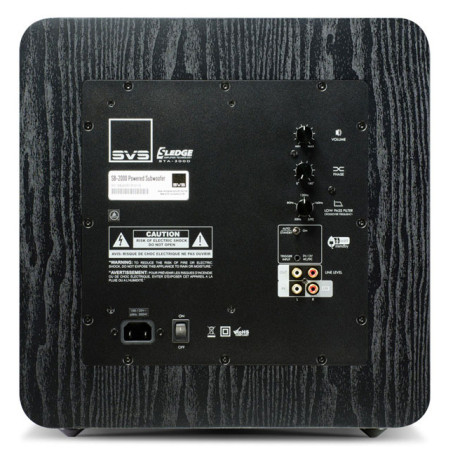 FAKTA PB-2000
Kabinettype: Bassrefleks
Bestykning: 1 x 12″
Forsterkereffekt: 500 W RMS
Frekvensområde: 17-260 Hz (+/- 3 dB)
Mål: 43,5 x 51,7 x 55,4 cm (BxHxD)
Pris: 6.990 kr