Ideen bak Coloud er å tilby enkle, robuste og anvendelige hodetelefoner, som kan brukes med folk flests foretrukne musikkspiller: Smartmobilen.
De tre modellene i serien skal ligge i hyggelige prisklasser (norske priser er ikke kjent), og The Boom her vist i blått og The Knock her i grønt. er begge lukkede hodetelefoner. Med mikrofon og knapper for fjernstyring av musikk og samtaler, på den flate ledningen. Som ikke skal krølle seg så lett.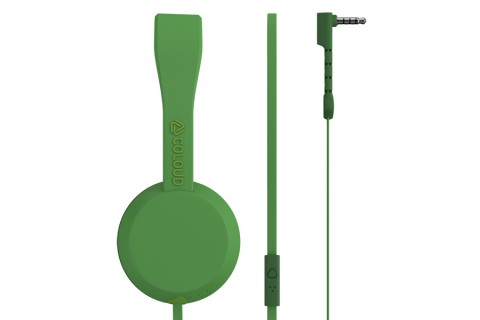 Vi vet lite annet om forskjellene mellom Boom og Knock, annet et at førstnevnte er en større og mer påkostet modell med 40 mm elementer, 32 ohm elektrisk motstand og lave 139 gram.
Alle leveres i flere farger. Og man kan bestille dem i en kombinasjon av selvvalgte farger.
Det gjelder også øreproppene The Pop, som bare veier 16 gram, og er bygget for å være komfortable å bære, og levere balansert lyd.