Det er kanskje en slags logikk i det, for mange av Leica-kameraene, som SL, kan ta opp video. Da trenger man hodetelefoner. Master & Dynamic kalles Leicas variant over temaet, og serien består av tre modeller.
To av dem, Master & Dynamic MW60B-95 og MH40B-95, er hodetelefoner med henholdsvis trådløs Bluetooth- og kabeltilkobling.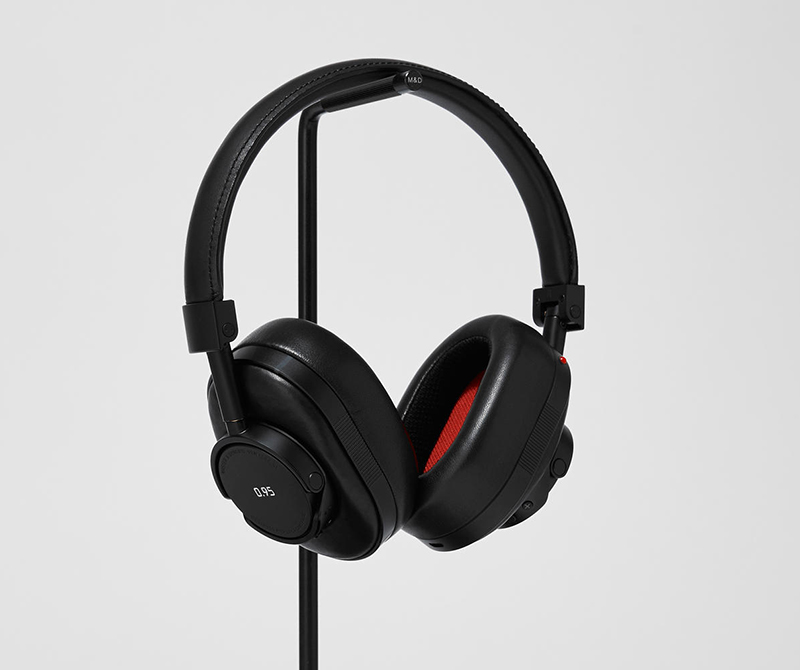 En diskret 0.95-logo er det eneste som hinter om Leica. Nemlig Noctilux 50mm f0,95 for Leicas M-serie. Innvendig er øreklokkene kledd i rødt, med øreputer i lammeskinn og bøyle i stål.
Hodetelefonene har 45 mm store elementer, og den kablede utgaven leveres med to kabler og to tilkoblinger, slik at man kan koble en tilhører til hodetelefonene.
Det finnes også et sett ørepropper, ME05B-95, laget av sortlakkert messing med 8 mm elementer innvendig.