Ingressen i telegramstil, er ikke tilfeldig. Det var nemlig budskapet til Dalis Lars Worre, som var redd Katch One var for billig for publikum på high-end messen i Munchen. Hvor Dali også passet på å introdusere Oberen, høyttalerserie i budsjettklassen.
På den andre siden, kan 750 Euro – som er prisen for den slanke lydplanken, ligge godt over hva folk flest anser som rimelig. Sånn sett kan den beraktes som high-end. Den er uansett langt rimeligere enn Dali Kubik, som vi testet for fire år siden.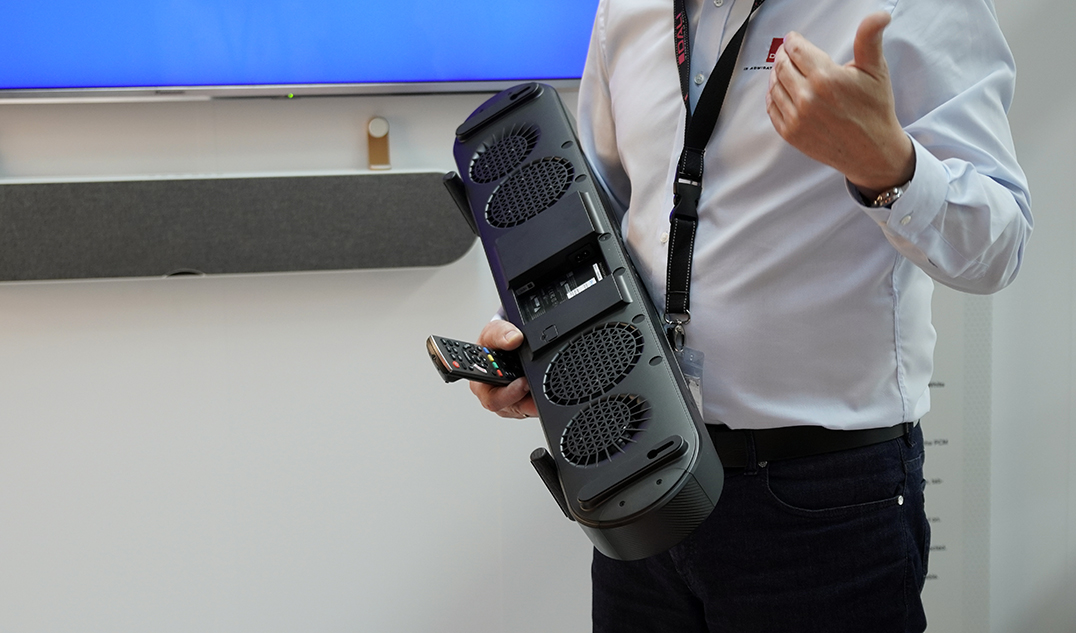 Innvendig er den relatvt high-end. 10 elementer foran og bak, sørger for lyden, og lydplanken som kan henges på veggen rett på et par skruer, har fire av dem på baksiden. Den kan forresten henges opp på et par medfølgende knagger i skinn, eller stå på små trelakkerte føtter, på tv-benken.
To av de bakre elementene er slavebasser, de to andre er aktive, som ruller av litt tidligere i bassen, enn basselementene på fronten gjør.
Dali har forsøkt å gjøre den helt uavhengig av en subwoofer, og under demoen lød den overbevisende fyldig, jeg savnet ikke mer bass. Men det er mulig å koble til en kablet subwoofer.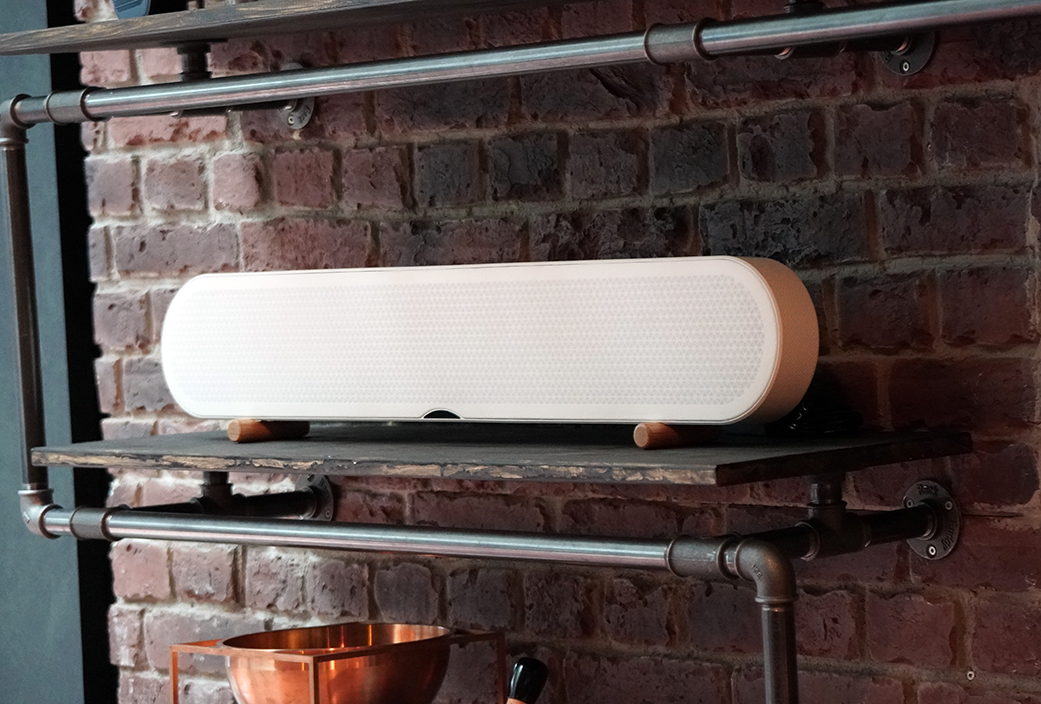 Den har HDMI-tilkobling for lyd, men også optisk og analog lydinngang, og selvsagt Bluetooth for strømming. Man kan styre den med den medfølgende fjernkontrollen, knapper på toppen, og styre volumet på mobilen når man strømmer.
Man kan vekge to lydmoduser, vanlig og ekstra bred, og Katch One vil komme i hvitt, sort og grått.