Helt siden Peter Walker lanserte ESL 57 for en mannsalder siden, har britiske Quad alltid vært ansett som en high-end produsent. Senere elektrostathøyttalere har bare befestet Quads legendariske status, men elektronikken har ikke alltid vært i samme klasse.
Les testen av Quads ESL-2905 elektrostathøyttalere her.
De har vist noen større bokser av og til, første gang på high-end messen i Munchen, for tre år siden, men forsterkerne har latt vente på seg.
Nå er de endelig klare, og kalles Platinum. Serien består av Platinum DMP (Digital Media Player), som er en påkostet CD-spiller med seks digitale innganger (tre optiske, tre koaksiale pluss USB), to analoge ( XLR og RCA) og forforsterkerdel.
DMP bruker to Cirrus Logic 192kHz/24-bit Delta-Sigma digitalkonvertere, fordelt på en til hver kanal, og CD-mekanikken hviler på et lager i bronse.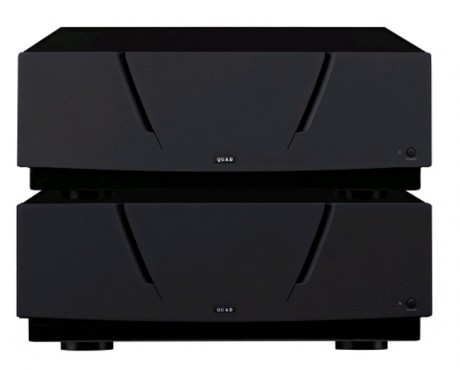 To forsterkere lanseres også i samme serie, en 150 w stereoforsterker med egen drivertransistor til hver av utgangstransistorene, som skal sørge for uniform utgangsimpedanse. Og en servokoblet likestrømskrets som har gjort det mulig å fjerne kondensatorer i signalveien til utgangstrinnet.
Priser og tilgjengelighet er ikke kjent.