Siden lanseringen av den første iPad-en, har det kommet en uendelig mengde med tilbehør til nettbrett. Blant det mest populære tibehøret, finner vi etuier og tynne futteraler. Noen av dem er også tastaturer, men sjelden har vi sett en så elegant variant som FabricSkin Keyboard Folio fra Logitech.
Det slanke tastaturetuiet, kommer i fire farger: Electric Blue , Urban Grey, Mars Red Orange og Carbon Black.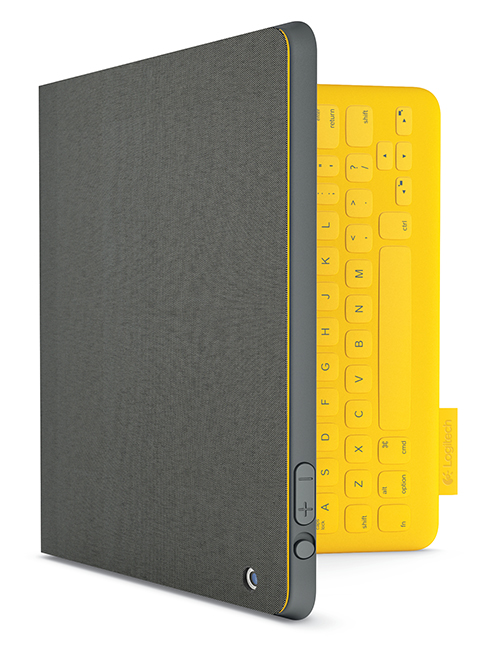 Carbon Black er som navnet sier mørk grått på utsiden, og grått på innsiden, mens de andre fargekombinasjone er langt mer fargerike.
– Ved å utvikle flere farge- og materialvalg som vekker sansene og oppfordrer til individualitet, har Logitech gjort det å eie en iPad unikt igjen. Jeg brukte min kompetanse på farge og design for å bygge en sterk emosjonell tilknytning til folks livsstil, sier den verdenskjente fargeeksperten og designeren Beatrice Santiccioli.
Det batteridrevne Bluetooh-tastaturet har batteritid på opp til tre månderer, og er  i full størrelse, omrent som på små laptoper.
Utsiden er behandlet med vannavstøtende middel. To magneter i etuiet gjør det mulig å parkere iPad-en i to forskjellige posisjoner, samtidig som de holder etuiet lukket og beskytter skjermen når du er på farten.