Nespresso er nesten blitt begrepet på små kapselmaskiner som lager kaffe med et tastetrykk. Kaffemaskinene finnes i mange størrelser og prisklasser, og nå kommer en maskin du styrer med en app på mobilen.
De nye Prodigio-maskinene kan lage kaffe på kommando fra mobilappen, eller på et forhåndsprogrammert tidspunkt, og du kan bestille kaffe til den via appen.
Du kan betjener maskinen fra mobilappen, og se når vanntanken er tom eller når kapseltanken er full.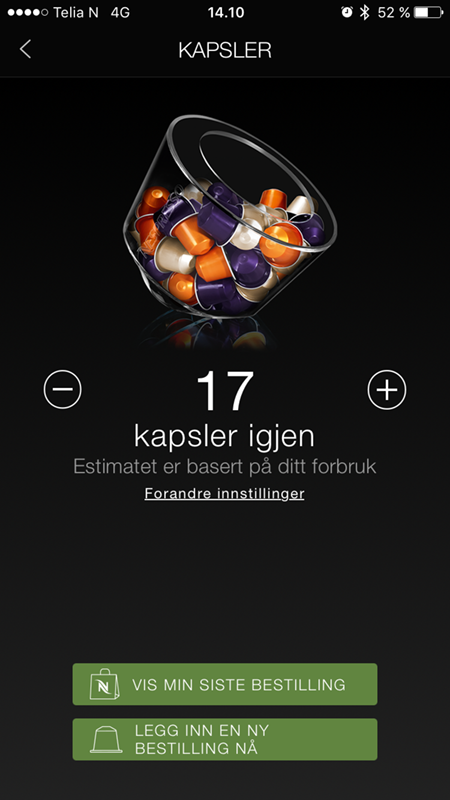 Du trenger likevel å passe på at det sitter en fersk kapsel av foretrukken type i maskinen, og sørge for at det står en oppvarmet kopp under kaffekranen. Så helt automatisk er den ikke.
Utvalget av kapsler er på hele 23 ulike typer i Nespressos Grand Cru-serie, Prodigio-maskinen kommer i to varianter og to farger. Titangrått eller sølv til 1999 kr, eller en av de to fargene med melkeskummer integrert til 2499 kr.
Prodigio-maskinene er tilgjengelig i mars.