Små kompaktkameraer selger dårlig, men en gruppe kameraer gjør det bra. De mer avanserte modellene som Canon G15, Panasonic LX7 og FujiFilm X20 holder stand. De selger bra fordi bildekvaliteten er mye høyere enn vanlig fra kompaktkameraer, og så er de avanserte nok til at de i mange tilfeller kan erstatte et stort systemkamera.
FujiFilm XQ1 er et slikt kamera. Det er bygget på X20, et strøkent kamera med 2/3-tomme bildebrikke av samme type (X-Trans) som Fuji bruker i sine avanserte systemkameraer. Sammen med en EXR II prosessor og lyssterk optikk, med f1.8 som største lysåpning, er XQ1 en tiltalende pakke for alle som liker kombinasjonen lite kompaktkamera og høy bildekvalitet.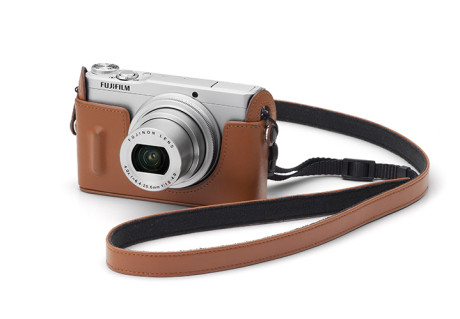 Fuji sier at kameraet har klasseledende autofokushastighet, på 0,06 sekunder. Det har også samme bildebrikke som X20 uten lavpassfilter, hvilket betyr meget god detaljskarphet.
Objektivet er en 25-100mm zoom, med optisk bildestabilisator og kameraet har fått Fujis Lens Modulation Optimiser, som korrigerer små optiske feil som diffraksjoner og fargebrytning.
Det er selvsagt trådløs, med innebygget wifi for overføring av bilder, og har både Fujis filmsimulering, filterinnstillinger, manuell fokus og en D-Fn knapp som gir deg kjapp tilgang på mye brukte innstillinger.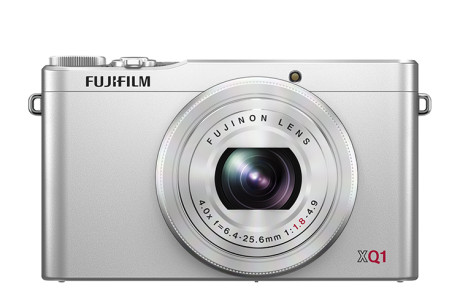 Fakta (engelsk).:
 12 megapixel X-Trans CMOS II Sensor
 Original colour filter array to control moiré and false colour without an optical low pass filter
 EXR Processor II
 F1.8-F4.9 4x optical zoom equivalent to 25-100mm in 35mm format
 4x intelligent digital zoom (16x combined with optical zoom)
 Lens Modulation Optimiser for improved image quality
 Wireless transfer of images using FUJIFILM Camera Application app
 3" 920K-dot premium LCD with 85°vertical and horizontal viewing angle
 In camera RAW converter
 ISO 100 – 12800
 Built-in Super Intelligent Flash
 Five Film simulation modes (Velvia, ASTIA, PROVIA, Sepia and Monochrome)
 Eight Advanced Filter Effects: Toy Camera, Miniature, Dynamic Tone, Pop Colour, Soft Focus, High Key, Low Key, and Partial Colour
 Full HD Movie
Kameraet er tilgjengelig i november til 3.699 kr.