Den amerikanske skuespilleren, mest kjent for sine sterke rolleprestasjoner i komedier og dramaer gikk bort i natt – kun 63 år gammel.
Williams ble funnet i sitt hjem i California, og det lokale politiet bekrefter at det etter all sannsynlighet dreier seg om et selvmord.
Robin Williams ble oppdaget som stand up komiker, og ble kjent for det store publikum gjennom den irriterende amerikanske TV-serien "Mork & Mindy" (1978-1982), om ikke annet, så ble serien hans springbrett over til filmens verden. Williams, som vant Oscar for "Good Will Hunting" (1997), fikk sitt store kommersielle og kunstneriske gjennombrudd som den rappkjeftede radioreporteren i "Good Morning Vietnam" (1987). To år sener fikk han hele verden til å omfavne begrepet "Carpe Diem" etter sin roll som den karismatiske læreren i "Dagen er din". Han gav også stemmen til en av de mest minneverdige Disney-karakterene som "Genie" (ånden i lampen) i braksuksessen "Aladdin" (1992).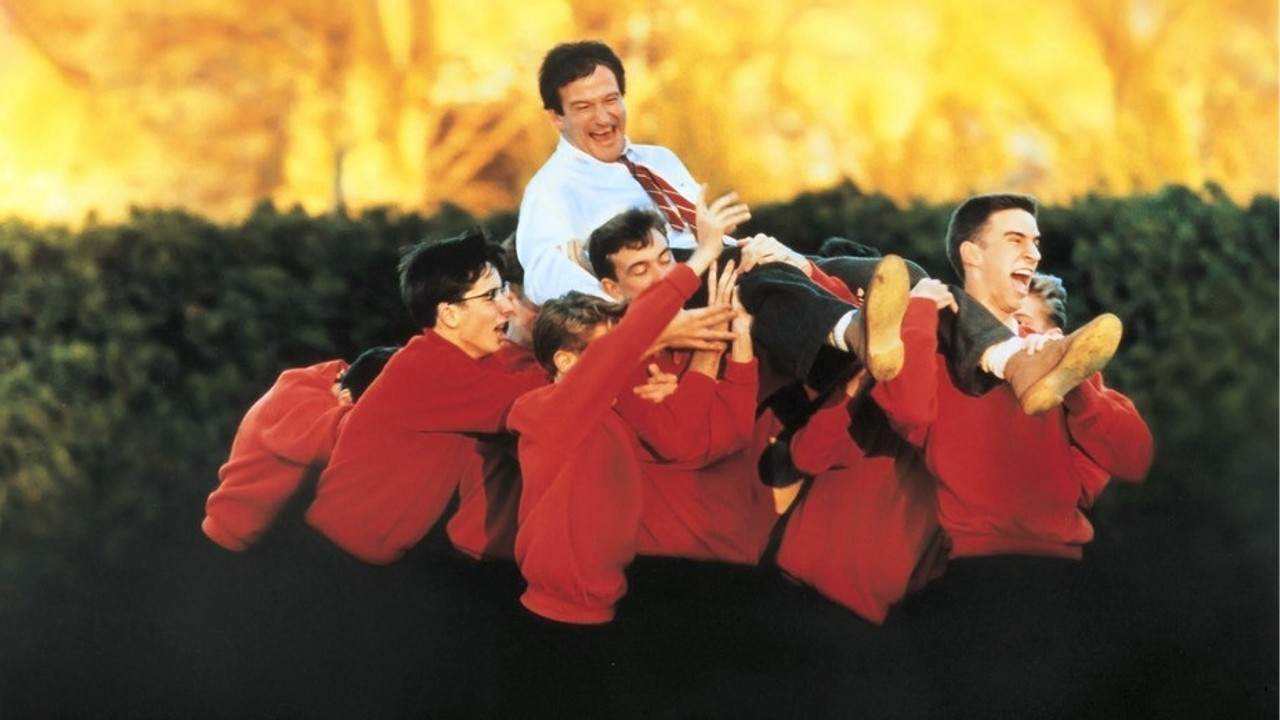 Robin Williams som den svært joviale og karismatiske læreren John Keating i "Dagen er din" ("Dead Poets Society"), 1989.
Til tross for sin enorme mengde komedier, vil vi huske Williams best for hans sterke dramatiske rolleprestasjoner, med Terry Gilliams "The Fisher King" (1991) som karrierens høydepunkt. Andre minneverdige roller hadde han i "Garp og hans verden" (1982), "Dagen er din" (1989), "Good Will Hunting" og "A.I." (2001).
Det siste tiåret fikk (tok?) Williams stort sett roller i fullstendig forglemmelige 13-på-dusinet komedier som "RV", "Bryllup på prøve" og "The Big Wedding".
En stor komiker og skuespiller har gått bort – så alt for tidlig!
Filmografi (utvalgte), Robin Williams:
Natt på museet 2 (2009)
Natt på museet (2006)
Happy Feet (2006)
The Big White (2005)
Insomnia (2002)
A.I. (2001)
Good Will Hunting (1997)
Hamlet (1996)
The Birdcage (1996)
Jumanji (1995)
Mrs. Doubtfire (1993)
Aladdin (1992)
Hook (1991)
The Fisher King (1991)
Oppvåkningen (1990)
Dagen er din (1989)
The Adventures of Baron Muchausen (1988)
Good Morning Vietnam (1987)
Garp og hans verden (1982)
Mork & Mindy (TV) (1978-1982)
Se Williams hysteriske takketale i det han mottar Golden Globe for sin innsats i "The Fisher King"!

httpv://www.youtube.com/watch?v=embed/-QD6jp9o7IE
Robin Williams introduserer Bruce Springsteen under Grammmy Awards 2003.