2. november får den 6. (og siste) sesongen av "House of Cards" global Netflix-premiere – uten seriens hovedstjerne, Kevin Spacey, som president Frank Underwood.
Sammen med utskjelte Harvey Weinstein ble Spacey en av hovedaktørene i #MeToo-sirkuset.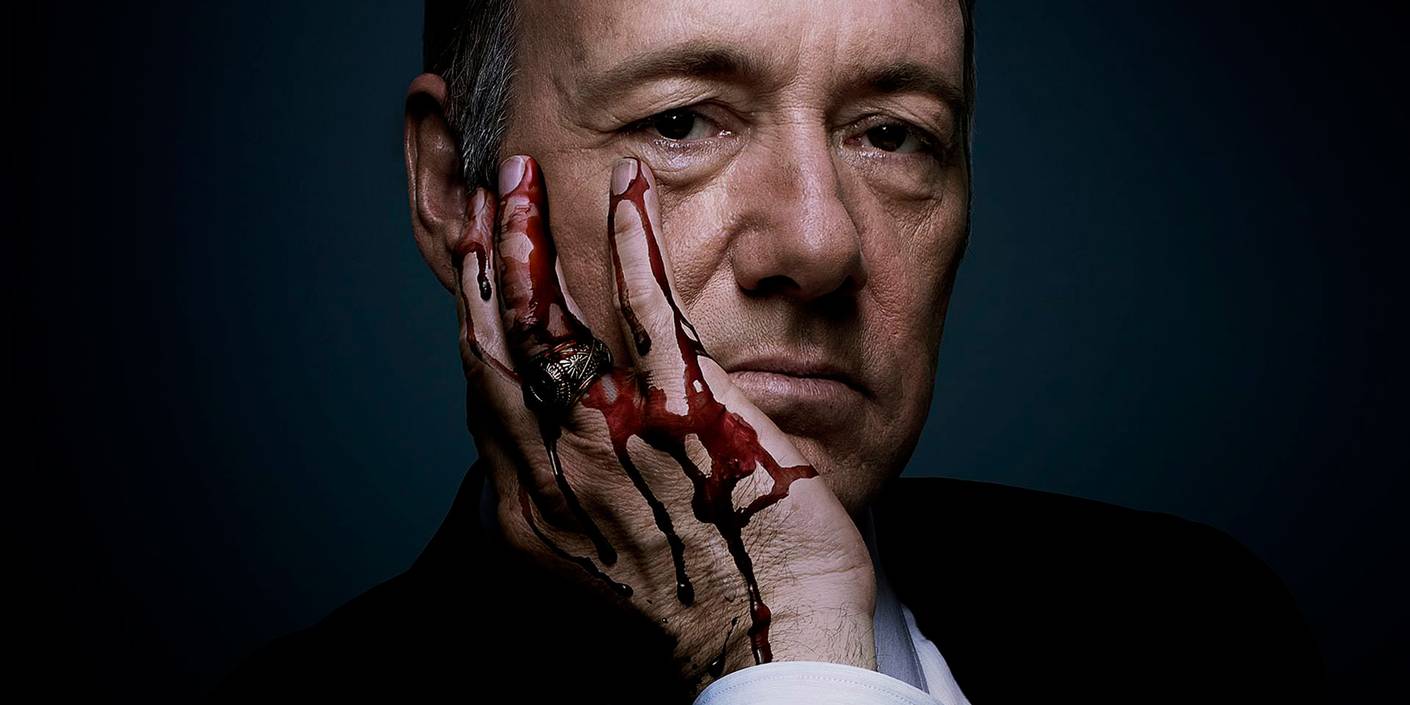 Etter at det i fjor ble avslørt at Kevin Spacey har vært litt i overkant glad i å "klapse på gutterumper", ble han umiddelbart persona non grata i film- og TV-bransjen. Innspillingen av den suksessrike TV-serien "House of Cards" ble raskt lagt på is, og kulminerte i at Spacey fikk sparken, rollen hans skrevet ut av serien og fremtidige filmprosjekter enten lagt i en skuff eller kansellert.
Selveste Sir Ridley Scott startet nyinnspilling av store deler av "All the Money in the World", hvor Spacey hadde an av hovedrollene som J. Paul Getty, kun 1 måned før premieren. Rollen ble, meget vellykket, overtatt av Christopher Plummer.
Men, inntil nå har det Frank Underwoods (Spacey) skjebne vært ukjent. Netflix letter nå litt på sløret:
Død som en sild med andre ord! 🙁
Vi lyser fred over Francis Underwoods minne, han har gitt serieentusiaster mange ekstremt gode TV-øyeblikk, og gang på gang evnet å overraske.
Den siste seongen av TV-serien har 8 episoder, som alle blir tilgjengelig den 2. november. Lyd & Bilde kommer tilbake med en anmeldelse av sesongen, der Claire Underwood (Robin Wright) har overtatt sjefsstolen i Det hvite hus, i løpet av oktober.
Her kan du se den første traileren til sesong 6: