17. oktober 1980 kom et av Bruce Springsteens mest kritikerroste album, "The River", ut. 35 år senere, nærmere bestem den 4. desember i år, slippes "The Ties That Bind: The River Collection" i en imponerende samleboks på CD og DVD (eller BD)  – med hele 52 (!) spor.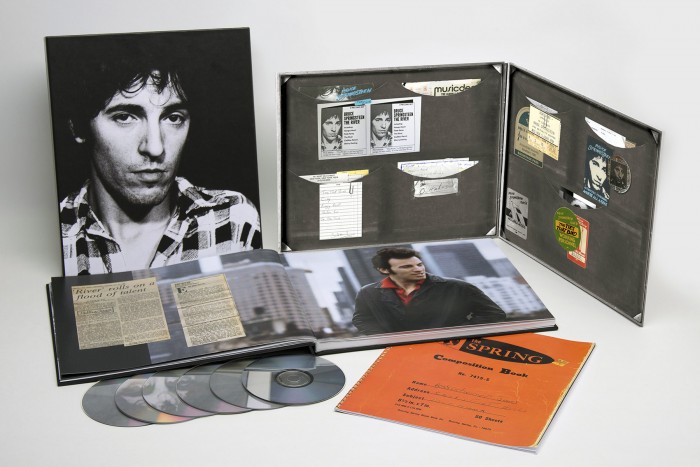 Julaften kommer definitivt tidlig i år!

2 år etter et av tidenes tøffeste rockealbum, "Darkness on the Edge of Town", så dagens lys, var det en adskillig muntrere tone på dobbeltalbumet "The River". Med sanger som "Hungry Heart", "Sherry Darling", "Crush on You", "Cadillac Ranch", "I'm a Rocker" og "Ramrod" fikk vi se den elegante pop-rockeren Springsteen som flørtet med sitt publikum med elegant gladrock, uten annen hensikt enn å underholde sitt publikum og få dem dansende på bordet.
Det sagt, så har definitivt "hybriden" "The River" sine adksillig dypere, og mørkere, sider. Med sanger som "Drive all Night", "Independence Day", "The River", "Point Blank", "Fade Away", "Stolen Car" og "Wreck on the Highway" gav Springsteen oss noen av sine dypeste tekster. I et album fylt av sanger om bilkjøring og å komme seg ut av småbyen viste 31-åringen også en mer voksen side ved å synge om ekteskap ("I Wanna Mary You"), og ikke minst klassikeren over alle klassikere, tittelsporet "The River", en sang om hans egen søster og svigerbroren som mistet jobben, og de utfordringene de møter. Mesterlig!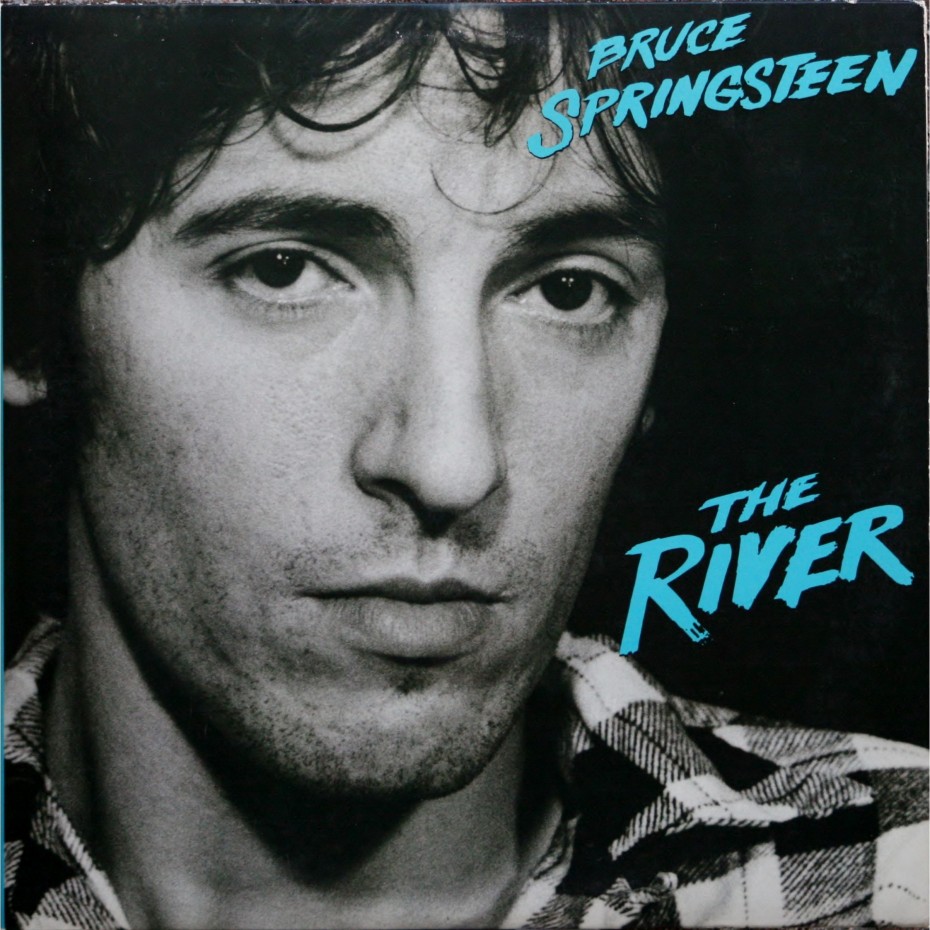 Det ikoniske albumcoveret til "The River", tatt av Frank Stefanko.

Etter det internasjonale gjennombruddet med "Born to Run", 5 år tidligere, var det nå tid for å legge Europa for sine føtter! Med "The River" gjennomførte Bruce Springsteen sin aller første skikkelige turné i Europa (ja da, vi vet han spilte i London, Stockholm og Amsterdam med "Born to run"!). I tillegg til Nord Amerika gikk turneen innom ti europeisk land, deriblant Norge, Sverige og Danmark – begynnelsen på en reise og en samtale som har skaffet The Boss en av verdens største og mest lojale fanbase.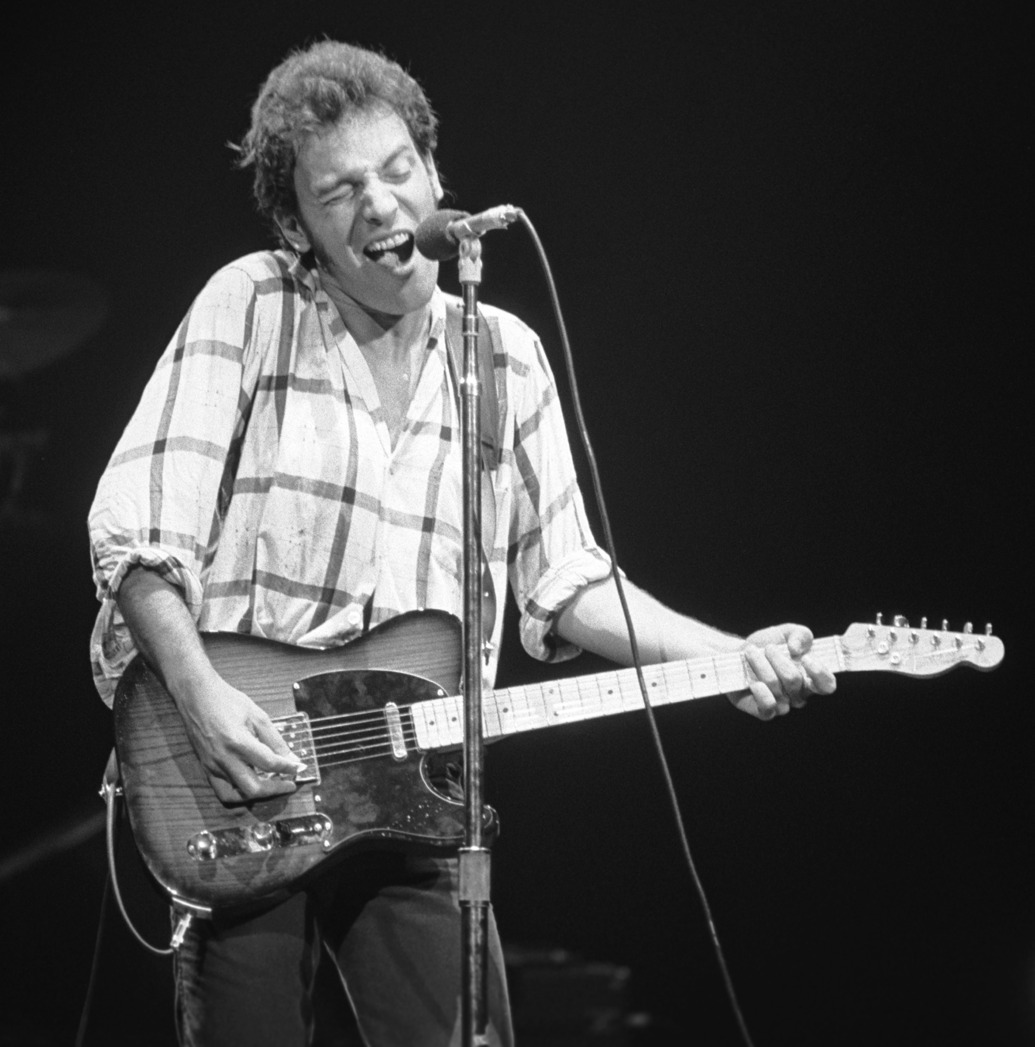 En ung Bruce Springsteen (31 år gammel i 1980), i ferd med å legge verden for sine føtter.
Springsteens nyeste album, "High Hopes" ble sluppet den 14. januar i fjor, med påfølgende turné (der "Lyd & Bilde" selvsagt var tilstede på turnéavslutningen i New Orleans). En broget samling av ti år gamle låter, covers og noe nytt.
Da kom det en adskillig mer spennende utgivelse høsten 2010, med spesialutgaven av "Darkness of the Edge of Town". En jubileums-/spesialutgave så imponerende både i layout, innhold og utrolige uutgitte låter, at vi uten blygsel vil hevde det er den beste spesialutgaven av noe album i rockehistorien. Og nå, nå gjør han det øyensynlig igjen!
Hør en av de "nye" låtene ("Meet Me in the City") her!

Den 4. desember lanserer Columbia Records "The Ties That Bind: The River Collection". I en innpakning som (heldigvis) minner mye om den imponerende spesialutgaven av "Darkness" byr Springsteen & Co på hele 4 CD-er (med 52 låter; originalalbumet inneholdt 20 sanger) og 3 DVD-er (eller 2 BD-er) med over 4 timer med uutgitt materiale. Her får vi både et dypdykk i produksjonen av "The River" med den nye timeslange dokumentaren "The Ties That Bind" (regissert av Springsteens "faste" regissør, Thom Zimney) og liveopptak.
Selve rosinen i video-pølsebiten er dog det komplette konsertopptaket fra Arizona State University i Tempe, Arizona (5. november 1980). 2:40 t. med 24 sanger, live fra "The River Tour"! Med nyrestaurert både lyd og bilde bør denne godbiten gi oss frysninger på ryggen…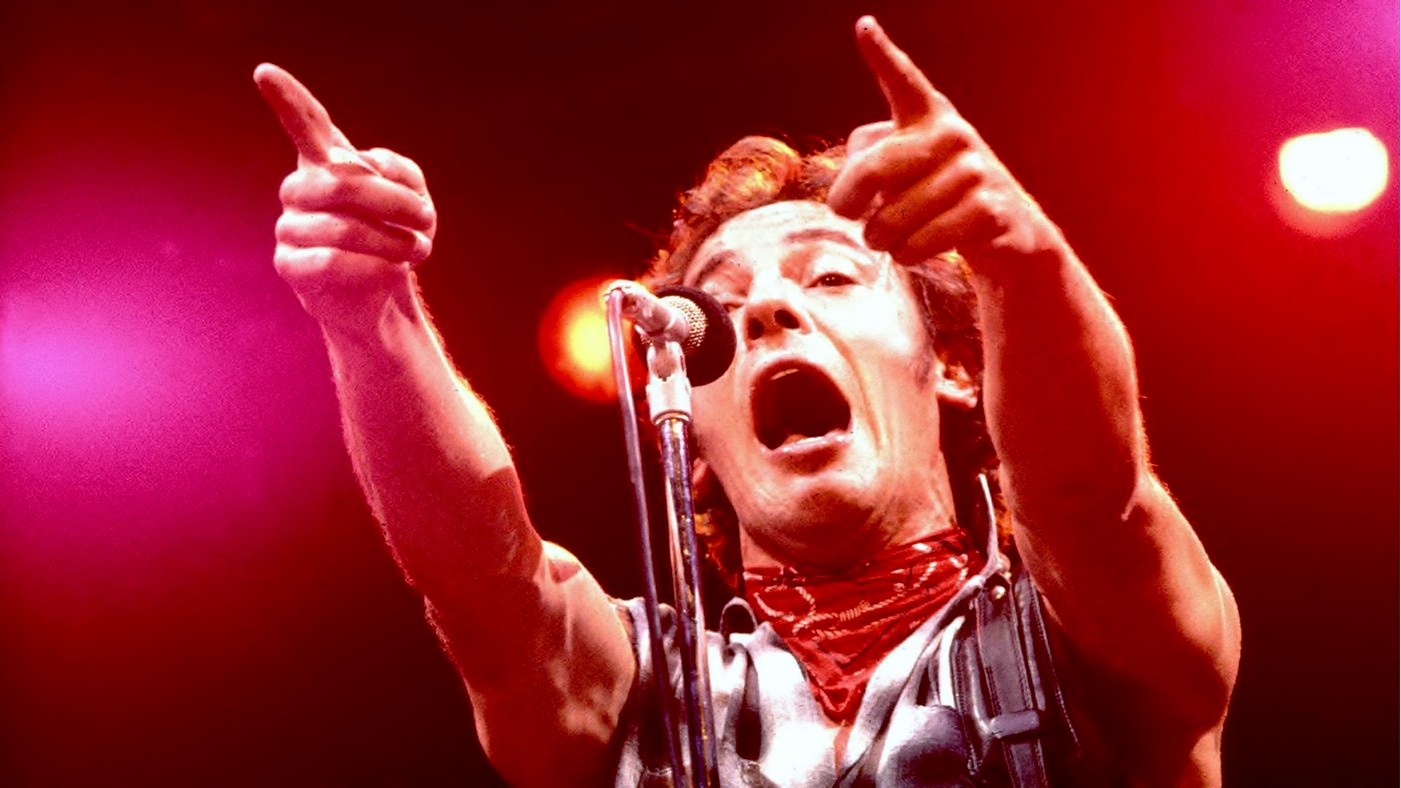 Les Rolling Stones-artikkelen (fra 1990) om "The River" og konserten i Tempe, AZ her!
En av de 4 CD-ene heter "The River: Single Album" og er en samling av albumet slik det var planlagt utgitt i 1979. Av de 10 sangene på 1979-albumet, endte 7 av dem opp på den endelige utgivelsen (noen med litt endret tekst og arrangement). For, som den perfeksjonisten Springsteen er, er aldri et album ferdig før skivene har forlatt fabrikken. Om han har mulighet skal det tweekes, finpusses på, og sanger tas inn og ut til det siste; noe vi får forbilledlig presentert i bakomfilmen til innspillingsprosessen av "Darkness of the Edge of Town".
Den fjerde CD-en byr på hele 22 sanger som ble spilt inn under The River-session, men som aldri (av en eller annen grunn) ble med på det endelige albumet.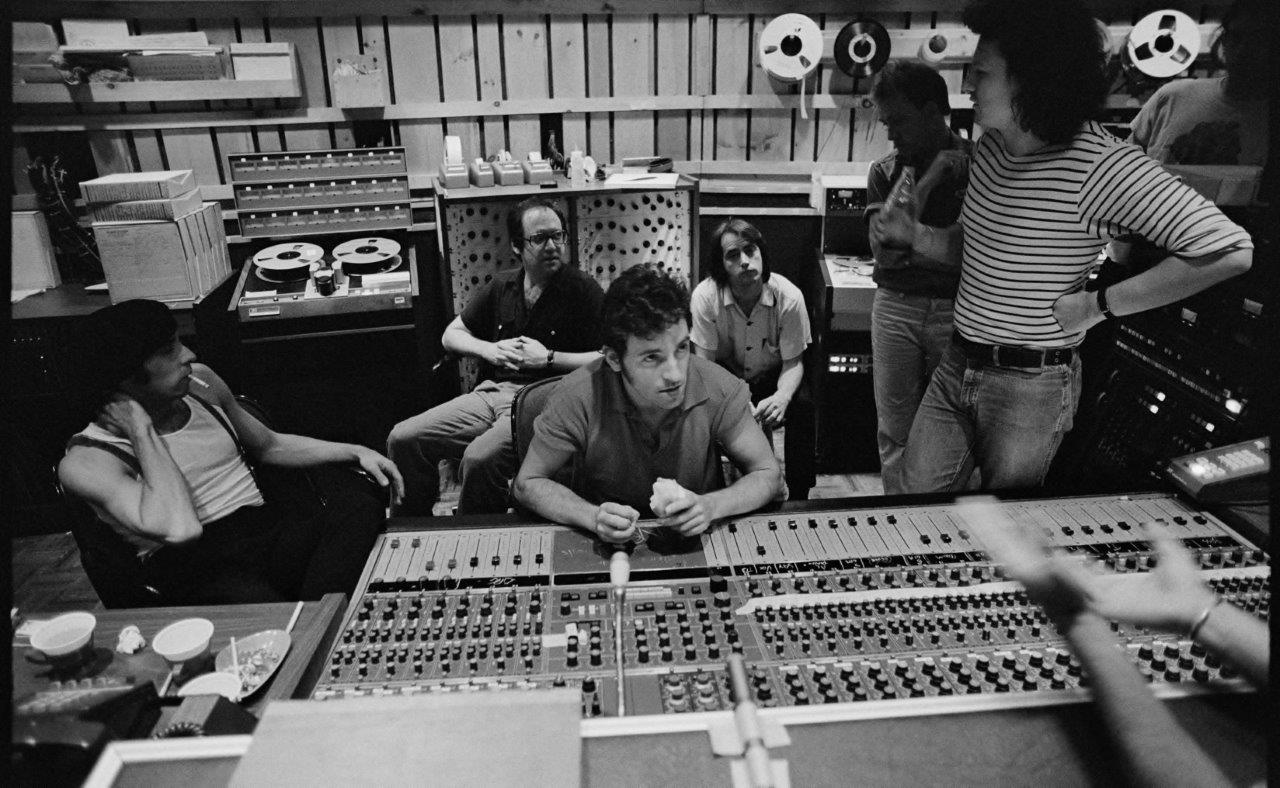 Her blir en klassiker til! 18 måneder tilbrakte The Boss i studio for å perfeksjonere "The River".
I tillegg byr utgivelsen på en 128-siders bok, med bilder fra innspillingen, turneen og faksimiler fra hans egen notat- og notebok.
"The Ties That Bind: The River Collection" kan allerede i dag (for USD 123) forhåndsbestilles hos Backstreet Records.
Mer info om den særdeles spennende utgivelsen finner du på Bruce Springsteens hjemmeside!
The Ties That Bind: The River Collection Track List
CD 1
The River – Record One
1. "The Ties That Bind"
2. "Sherry Darling"
3. "Jackson Cage"
4. "Two Hearts"
5. "Independence Day"
6. "Hungry Heart"
7. "Out In The Street"
8. "Crush On You"
9. "You Can Look (But You Better Not Touch)"
10. "I Wanna Marry You"
11. "The River"
CD 2
The River – Record Two
1. "Point Blank"
2. "Cadillac Ranch"
3. "I'm A Rocker"
4. "Fade Away"
5. "Stolen Car"
6. "Ramrod"
7. "The Price You Pay"
8. "Drive All Night"
9. "Wreck On The Highway"
CD 3
The River: Single Album
1. "The Ties That Bind"
2. "Cindy"
3. "Hungry Heart"
4. "Stolen Car" (Vs. 1)
5. "Be True"
6. "The River"
7. "You Can Look (But You Better Not Touch)" (Vs. 1)
8. "The Price You Pay"
9. "I Wanna Marry You"
10. "Loose End"
CD 4
The River: Outtakes
Record One
1. "Meet Me in the City"
2. "The Man Who Got Away"
3. "Little White Lies"
4. "The Time That Never Was"
5. "Night Fire"
6. "Whitetown"
7. "Chain Lightning"
8. "Party Lights"
9. "Paradise By The "C""
10. "Stray Bullet"
11. "Mr. Outside"
Record Two
12. "Roulette"
13. "Restless Nights"
14. "Where The Bands Are"
15. "Dollhouse"
16. "Living On The Edge Of The World"
17. "Take 'em As They Come"
18. "Ricky Wants A Man Of Her Own"
19. "I Wanna Be With You"
20. "Mary Lou"
21. "Held Up Without a Gun"
22. "From Small Things (Big Things One Day Come)"
DVD 1
The Ties That Bind (Documentary)
DVD 2
The River Tour, Tempe 1980
Concert – Part 1
1. "Born to Run"
2. "Prove It All Night"
3. "Tenth Avenue Freeze-Out"
4. "Jackson Cage"
5. "Two Hearts"
6. "The Promised Land"
7. "Out in the Street"
8. "The River"
9. "Badlands"
10. "Thunder Road"
11. "No Money Down"
12. "Cadillac Ranch"
13. "Hungry Heart"
14. "Fire"
15. "Sherry Darling"
16. "I Wanna Marry You"
17. "Crush on You"
18. "Ramrod"
19. "You Can Look (But You Better Not Touch)"
DVD 3
The River Tour, Tempe 1980
Concert – Part 2
1. "Drive All Night"
2. "Rosalita (Come Out Tonight)"
3. "I'm A Rocker"
4. "Jungleland"
5. "Detroit Medley"
6. "Where The Bands Are (Credits)"
BONUS: The River Tour Rehearsals
– Ramrod
– Cadillac Ranch
– Fire
– Crush On You
– Sherry Darling