At det er regissøren av Taken (Pierre Morel) som har regien på The Gunman, ser vi tidlig tydelige tegn på. Her er de samme raske actionscenen, kryssklippingen, massiv bruk av håndholdt kamera, trange smug og bakgater og mange nærkamper – og det virker (også denne gangen). Historien om leiesoldatene som gjorde «alt» for penger, og som mange er etter tas av dagen en etter en, er intens og medrivende, men svært lite original og nyskapende.
Sean Penn befinner seg plutselig i en situasjon der han jakte på av en organisasjon med store ressurser, og han kan ikke stole på noen. Samtidig kommer plutselig hans store kjærlighet inn i livet hans igjen. Tilfeldig?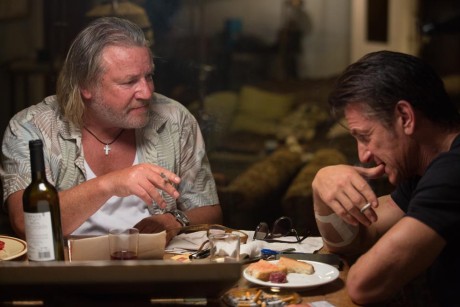 The Gunman drar klare veksler på så vel Bourne-filmene som Blood Diamonds og The Perfect Gardner, men er definitivt ikke nyskapende eller en film som byr på overraskende vendinger. Utnyttelsen av u-lands ressurser blir kun en kulisse for spillet rundt Penn og hans fortid. Filmens store styrke er det intens spillet til Penn (som får mange muligheter til å vise frem sin nytrente muskelkropp) og filmens vedvarende thrillernerve. En av de største svakhetene er den særdeles karikerte skurkerollen til Javier Bardem, og den er for lang. Vi strekker oss til Fire svake stjerner.
Et heftig og effektfullt surroundspor drar opp intensiteten. Også billedkvaliteten imponerer. Intet bonusmateriell.