Tre år har gått siden Mike (Channing Tatum) sjarmerte publikum med den forfriskende komedien Magic Mike (2012). Filmen endte med at han la strippekarrieren på hylla og satset på et normalt arbeidsliv. Resten av gjengen er nå også klare til å trekke seg tilbake, men de vil avslutte med stil, og planlegger et siste forrykende show i Myrtle Beach.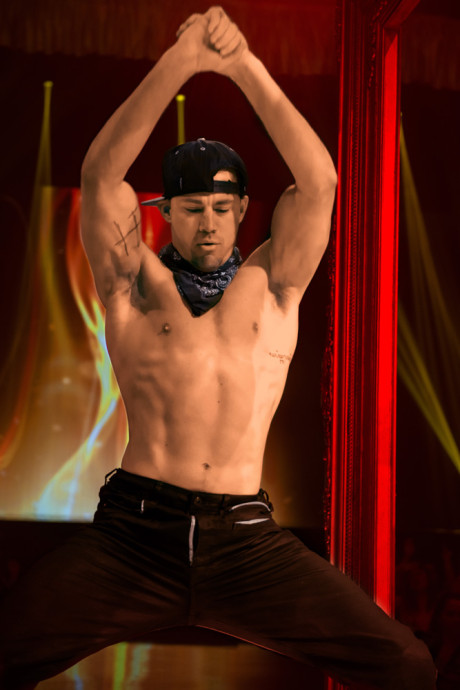 Den første filmen om stripperen Mike var overraskende bra, med god filmfortelling og Steven Soderbergh som regissør. I tillegg hadde den en solid rollebesetning bestående av blant annet Matthew McConaughey i sedvanlig god form. Oppfølgeren, Magic Mike XXL, er definitivt ikke i besittelse av samme kvaliteter. Filmen har rett og slett ingen historie, og dette må være en av de svakeste filmmanusene som noensinne er skrevet. Greit at det bare handler om noen karer som er flinke til å strippe, men det må da finnes noe substans? Hele suppa består kun av tomt småprat avbrutt av forskjellige strippenumre. Det eneste positive som kan sies er at gutta kan danse. Det er ikke nok til å frarøve oss med to timer av livet som man aldri får tilbake. Sannsynligvis tidenes mest unødvendige oppfølger. To tomme stjerner.
Hvis noen virkelig vil ha denne filmen på Blu-ray så er det ikke noe i veien med den tekniske kvaliteten. Både lyd og bilde er knakende godt og man får en liten dose ekstra stripping på ekstramaterialet.